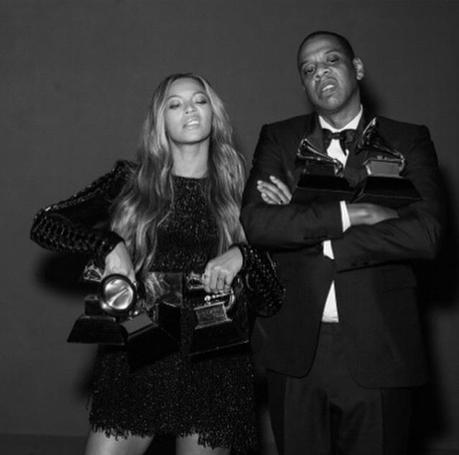 So it seems like producer Detail has spilled some information about a collab album between Hip Hops royalty. Beyoncé and Jay Z. While at the Grammys Detail discussed several projects that he is working on. Check out what he had to say about America's royal family below.
"I'm working with a couple of new projects that I don't want to unveil, and then me and Beyoncé and Jay Z are actually doing something together this year," Detail told Billboard.
He also, hinted at a full album from Bey and Jay. "When you think of Jay and Bey together, you think 'album.' You should already know," said Detail, who won his first Grammy for Best R&B Song for "Drunk in Love." When asked if the album would arrive this year, he responded, "In my imaginary mind, I will work to say it's true." Hopefully this is true.