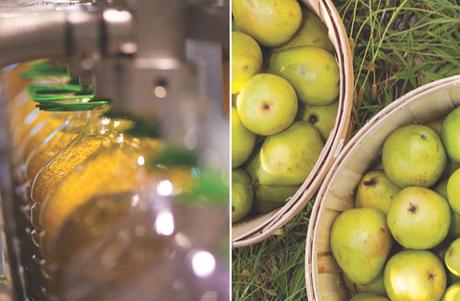 Between the increasingly challenging driver shortage and rising costs related to vehicle acquisition and ongoing maintenance, the beverage industry faces a number of daunting logistics and supply chain challenges. These are only expected to grow as drivers and fleets age and as federal regulations over the coming years require greater emissions controls.
Speakers and attendees at the 2015 BevOps Fleet Summit last month explored these issues and possible solutions.
Shoring Up the Driver Shortage
The driver shortage affects the beverage industry unlike many other sectors. The position poses a host of rigors and workplace perils. Then there's the age gap. Handling and maneuvering cases, kegs and heavy freight loads carried along obstacle-like delivery sites in the heat and elements make a younger demographic ideally suited for the job.
Even the hours present a mixed bag. Most drivers are home each evening. But the holiday rush requires companies staff up, only to scale back down when the season subsides. Coupled with the reality of hiring and training first-time beverage industry drivers, who then may move on to other industries, it becomes clear that the industry has done a poor job of creating long-term career paths for its drivers.
Effective recruitment, hiring and training only can do so much to shore up the shortages. While beverage drivers find a good entry-level position with an attractive salary, how can the industry keep these workers?
Employers must be more strategic to create a second career path or a more natural continuum from the driver's seat to the warehouse floor or office suite. Drivers should be encouraged to explore other opportunities within the beverage sector. Companies should share strategies that have proven effective in keeping good workers on the team.
Curtailing Vehicle Acquisition and Maintenance Costs
BevOps attendees also explored rising costs associated with new vehicle acquisition and engine maintenance, especially in the face of regulatory mandates. These industry-wide struggles have been underestimated by most, yet offer few short-term remedies.
The new technology that makes vehicles more efficient also makes them costly to maintain. Moreover, two government clean-air emission standard changes scheduled to take effect in 2017 and 2021 will require owners to either update or replace their fleets.
Past generations' fleet owners were accustomed to running vehicles for 20 years or more before replacing them. That clearly no longer is an option. In some cases, prices have more than doubled over the past decade, fundamentally changing the asset management and retirement model that beverage companies employ.
Various solutions can help fleet owners better navigate the changing environment. First, for those beverage fleet operators with too few vehicles to justify permanent on-site vehicle maintenance facilities, mobile onsite vehicle maintenance programs can bring certified technicians, tools and service to the vehicle yard on a scheduled or as-needed basis.
Second, the use of dedicated fleet services and transportation solutions can provide reliable vehicles, drivers and routing. This eliminates many of the headaches associated with fleet ownership and maintenance, leaving the organization to focus on the business of beverages.
Finally, determine which solution might best fit your organization. At the Summit's Problem Solver Roundtable Luncheon, attendees examined lease-versus-ownership Total Cost of Ownership models. In one example, Ryder partnered with consulting firm Ernst & Young to create an independent TCO financial analysis that can provide an objective view of how the current and future landscape may affect fleet operations, from purchase to ownership, operations and maintenance, to disposal. Download a free report here.
Between a workforce in flux, rising costs and regulatory changes, the beverage industry faces a future fraught with challenges. Research the market, attend events like BevOps, talk with your peers, and gather information from industry professionals who have studied the impacts. This could help navigate an uncertain future.
Authored by John Deris
John Deris is Senior Vice President of National Sales for Ryder's Fleet Management Solutions (FMS) business segment and oversees the company's relationships with large, national lease customer accounts. Mr. Deris began his Ryder career in 1983 as Rental Manager.