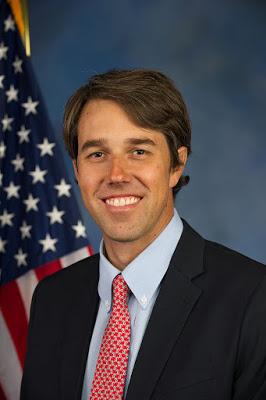 Beto O'Rourke was one of several Democrats I was considering supporting for the 2020 presidential nomination. Unfortunately, that is no longer true. His recent statement in New Hampshire has me upset, and I can no longer consider supporting him.
During a house party in Lebanon (New Hampshire), Beto was asked if he would support every candidate of the Democratic Party. His answer was extremely disappointing. He refused to pledge to support every Democratic candidate, saying:


"I can't take a pledge to support every single Democrat in the country. I need to know about them first, right? Would you want me to make a blanket commitment about people I know nothing about, who I've never met?"


That is unacceptable. The answer to his question is YES, I want you to make a blanket commitment to support every Democrat -- whether you know them or not.
Here's why I want that commitment:
* The presidential nominee is the leader of the party. How can the party's leader refuse to support any candidate of the party?
* Having a Democratic president is not enough. Nothing will be accomplished unless Democrats also control both houses of Congress.
* Every Democrat on the ballot (whether a progressive, liberal, moderate, or conservative) is better than any Republican on the ballot. Even a conservative Democrat will vote with the party much or most of the time. No Republican will do that at all.
Democrats already have a problem with some candidates requiring a purity test for Democratic candidates (Bernie Sanders, Tulsi Gabbard). We don't need our nominee supporting Republicans because they are friends or he doesn't know the Democrat running.
Beto needs to decide -- is he a Democrat or not?