We started off our April interviewing the talented Beth Moore. We talked about the new album, Five out of Ten, among other things, and last night we were in the audience for her CD Release party at The Drake Underground. Let me start by saying Beth ticked off all the right boxes for a CD Release party. Two of the most important things, in my opinion, are a great venue and wonderful opening acts. Beth hit both of those nails right on the head.
First up on stage was Oscar Anderson a.k.a. DRFTR. He looked vaguely familiar to me and I've just now figured out that I'd seen him on a YouTube video with Beth Moore when I was doing some research this week. A Bob Dylan cover of "It Ain't Me Babe". Their voices are so nice together.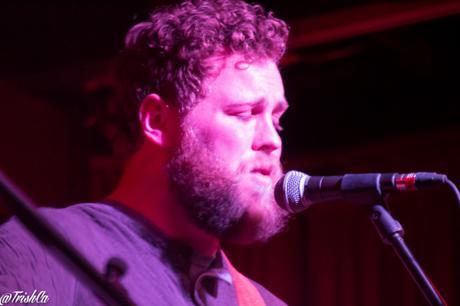 Hailing from Niagara On The Lake, we found out it was his birthday last night. Thanks for sharing your birthday with us Oscar. I wasn't prepared for this performance. I loved everything. His comfortable, casual way. His story telling. His amazing guitar playing. The tone of his voice. The audience was quiet, respectful and captivated. I hope to see more of Oscar Anderson.
DRFTR's links
Faceook: DRFTROfficial
Twitter: @DRFTR_Oscar
SoundCloud:driftr-2

Next up was Mackenzie McRuer. Born in Calgary but raised in Markham, Mackenzie released his album "Running" in December of 2014. Produced by Splintered Wood Records, the album is available now.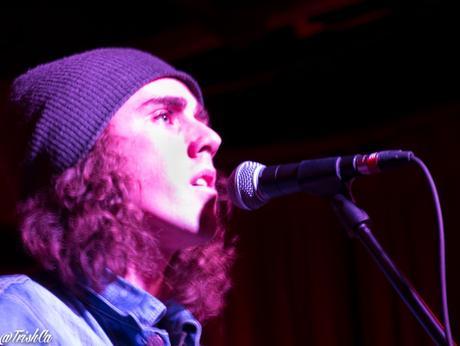 I thoroughly enjoyed this poignant performance which showcased songs from the album and finished up with a cover of Nirvana's "Smells Like Teen Spirit". Fabulous interpretation! Mackenzie was captivating and I'll be adding this album to my collection.
Mackenzie's Links
Facebook: mackenziemcruer
Twitter: @MackenzieMcRuer
Instagram: @mackenziemcruer
SoundCloud: mackenziemcruer
YouTube: mackenziemcruer
iTunes: Mackenzie McRuer
CD Baby: MackenzieMcRuer
BandCamp: mackenziemcruer 
On to our headliner Beth Moore. Love, love loved this performance. Beth was clearly having a good time and the crowd was too. This was her night and she was in fine form. Enthusiastic and funny Beth Moore was a joy to watch.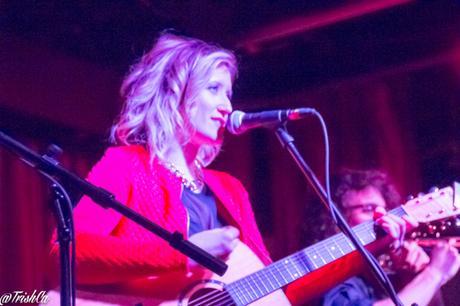 She recounted the story of hearing "Ok, Ok", while grabbing lunch after a run. Beth, the single restaurant staff and the radio announcer. Let me just say, while she thought she would be cooler about it, she totally wasn't!
I can't decide if I love the upbeat songs more or the quiet, haunting songs. I can say, I haven't picked a favorite yet. Although "Love Now", featured on Degrassi, is definitely in the running.
If you haven't listened yet, you should. And if you get the chance to see Beth live, definitely take it!
Beth's Links
Website: bethmooremusic.com
Facebook: Beth Moore Music
Twitter: @bethmooremusic
Instagram: @bethmooremusic
YouTube: Beth Moore
iTunes: Beth Moore