Many of us addicted to social networking sites like facebook, twitter and youtube. Most of us visit youtube and spend at least 5 minutes a day by watching funny videos, trailers and other cool stuff. I want to say that usually I spend at least 10 minutes in youtube. I recommend some extensions for chrome browser which enhances our experience with youtube.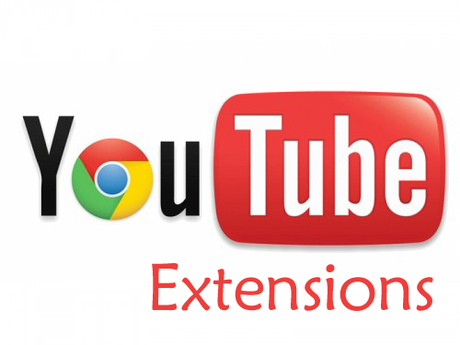 You May Like To Read :  Download YouTube Videos                                        How to Disable or Remove Ads on Youtube                                        Speed Up Youtube Videos                                        How To Rank Youtube Videos                               
Best Chrome Extensions To Improve Youtube Experience:
Looper : This extension adds a new button below the youtube video player and if once clicks it loops the video for number of times we want and wont stop until we hit stop. This extension more useful to while enjoying music videos.
Toggle Comments : Viewers express their views in the form of comments in a video and this extension helps us to hide those comments (default action) which may drive our attention, you can bring back the comments by pressing comments switch.
Turn Off The Lights : This extension brings us a theater experience when we watch the video on youtube. If we click the bulb icon on the chrome address bar everything will fade into dark but not the video much like the cinema screen. I recommend you to use short cut key Ctrl+Shift+L to change between the regular view and dark background view.
Youtube Feed : If you subscribed number of channels and like to notify when new videos are available this extension is helpful to show the new videos uploaded or liked by the channel owners. I use this extension which helps me to check new videos easily by just logging into my youtube account.
Youtube Thumbs : When we upload a video in youtube it generates 3 thumbnails from video but many of the uploaders use custom thumb nail to gain viewers attention even though the video don't have great content. This add-on helps us when we move our mouse to the video thumbnail it will play the three images generated at the time of upload in which we can have a clear idea about the video.
Youtube PIP : You watching a video in youtube and simultaneously want to work on other tab then this extension will help you to work on other tab but which youtube video plays on the foreground of the screen with small dimensions which is a great experience to work and watch a video simultaneously.
Youtube Ratings : In past youtube used to show the likes and dislikes in the form of green and red colors to have an idea about the content. But this affected the views even the title and thumbnail is attractive so youtube made the colors transparent. By adding this extension you can view the likes and dislikes as colors and have an idea about the video.