Choosing The Best Garden Bench For Your Money This Year
The title best value really does depend on what you are looking for in a garden bench.
So we have compiled a selection of benches to buy online, to reflect those different options.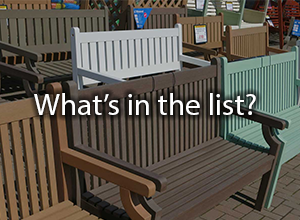 What's in the list:
Best value for: Low Maintenance
Best value for: Overall Price
Best value for: Rattan Benches
Best value for: Wooden Benches
Best value for: Metal Benches
Brands mentioned in this post: Cozy Bay, Winawood™.
Winner: Winawood™ 2 Seater Original Garden Bench
Runners up: 2 Seater Rattan Bench
Low maintenance is designed to save you time and money, so for a bench to shine in this category it must need as little work as possible to keep it looking pristine.
This bench excels at both of those, as it doesn't require oiling, storing, or covering, and at £259 at the time of writing, is slightly cheaper than the rattan bench (which was runner up).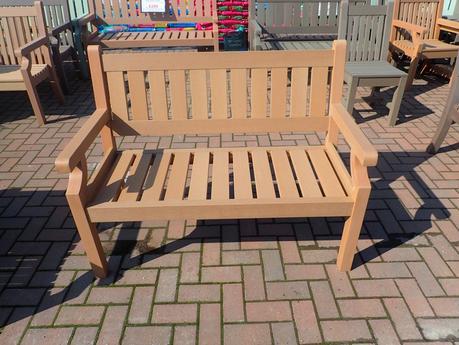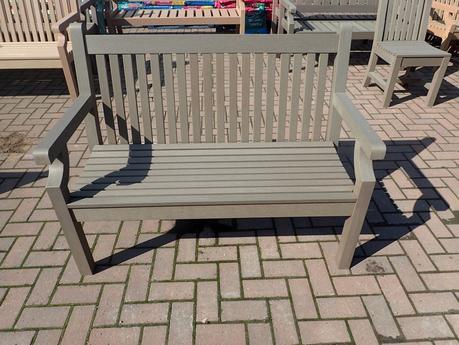 Winner: Winawood™ 2 Seater Elegant Garden Bench
Runners up: 2 Winawood™ Classic Bench
At the time of writing this bench is currently only £199, making it a great value pick up. At 1.3m it is still larger than most 2 seater benches, and with the maintenance free qualities of Winawood™ it will last a long time, while also being weather resistant.
Winner: Rattan 2 Seater Reclining Sofa
Runners up: Aries Rattan Sofa Set
This premium wicker reclining furniture is an investment into your garden comfort. The easy to use reclining mechanism lets you change the angle of the sofa, resting it into a position that is perfect for whoever is sitting. This flexibility makes it the perfect choice for a garden party where different guests might all be different shapes and sizes, as they can all get themselves supremely comfortable.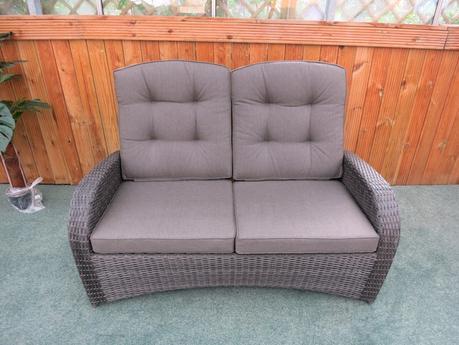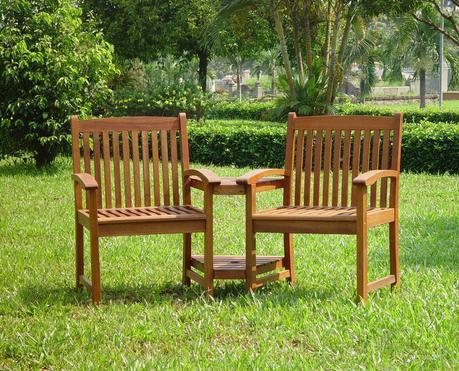 Winner: Keruing 2 Seater Love Seat
Runners up: Teak Companion bench
The teak bench was very closely matched with the Keruing love seat, but in the end it came down to value for money, with the Keruing coming in at 40% less that the teak. While the teak is known to be better quality, with enough care and maintenance, there is no reason why the darker wood bench can't last for many years.
Winner: Aluminium Textaline Love Seat
Runners up: Cozy Bay O-seasons Sofa
This budget textaline love seat is perfect for a cheap alternative to rattan. Being aluminium, it doesn't rust, and therefore can be left outside all year round. Great value at only £199 at the time of writing.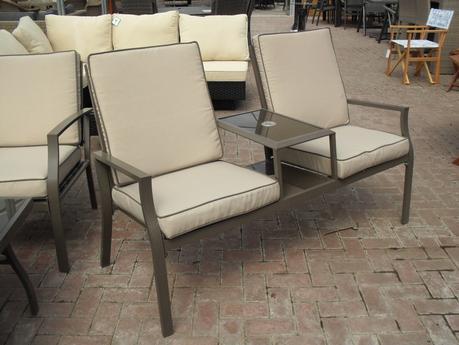 Garden Bench Maintenance
Some of the garden benches in the list above may require some maintenance. To see what maintenance the bench you;re interested in needs, visit our garden furniture maintenance page.
Final Thoughts
Make sure you choose a garden bench that fits your situation. Some other points to note are:
Make sure the color of the bench will suit your gardens style.
If you pick a bench that requires maintenance, make sure you will have the time to maintain it.
If you go with rattan, remember you can jet wash it to get the small pieces of dirt from in between the weave.
Browse our other ranges of garden furniture available:
Reclining rattan
Rattan dining sets
Winawood benches
Garden furniture sale
All garden furniture
All rattan furniture