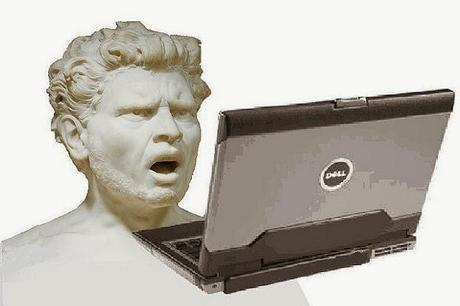 Photo by Mike Licht / Flickr
One of the best ways to keep up on all the latest search engine optimization trends is to read SEO blogs. However, it's important to only choose the really good ones so that you don't end up wasting your time reading bad information. The Internet is full of misinformation about SEO. And some of the bad info can really hurt your website rankings if you put it to use.
Best SEO Blogs
To make sure you're getting the best information available, here's a collection of some of the SEO blogs you need to be reading on a daily or at least a weekly basis.
Search Engine Land - This blog has been around since the very early days of search engine optimization. That doesn't mean they're not relevant anymore. In fact, many of the big SEO debates and discussions begin on this blog. 
SEO Book - There's a whole book about SEO? Yup. And it changes frequently. Aaron Wall has been studying Google and other search engines for a while and does a lot to help newbies and SEO pros alike. Take some time to dig through his past archives too. 
Search Engine Journal - This blog usually posts at least two or more times per day. At the same time, their posts usually aren't full of fluff, so you can really learn something be keeping track on what they're talking about on this SEO blog. 
SEO by the Sea - For a more technical look at patent applications and hardcore search technology, you need to read this SEO blog. While he doesn't post daily, when he does post it's something that's interesting and will cause waves in the SEO world. 
Social Media Examiner - While this isn't focused directly on search engine optimization, it deals with social media which is becoming more and more important for SEO efforts. This is a great blog to keep up to date on the social media world. 
Copyblogger - While this isn't a blog strictly about SEO, content is very important for search engine optimization efforts. This is why you should check out this copywriting blog. 
As mentioned above, it's important not to waste your time reading bad information. Also, you want to make sure you don't spend too much time reading the good SEO blogs either. If you spend all your time reading and learning and never actually do anything, you're not going to succeed.
The best thing to do is to find a balance between no reading and too much reading. To do this, pick one day a week - like a Friday - when you can spend an hour or two reading and catching up on all the latest news from the week. By reading the SEO blogs above, you're going to be able to keep a finger on the pulse of the SEO world without spending a lot of time.
Author Bio:
Sheila Kurdinger likes to look for Homes in Occoquan for sale in her spare time. When not doing that, she's usually on her laptop reading SEO blogs and learning as much as she can about the search engines.