HOLLYWOOD—We all know that the media gets blamed for blowing things out-of-proportion, lack of coverage, too much coverage, misquotes, bad reviews, going to far. You name it, the press is always to blame for it. The tabloids get accused of going to far as seen in the recent cover a few weeks ago with Whitney Houston lying in her coffin. Someone is responsible for taking the photo and submitting it to the tabloids. The celebrity columnists get the dirt, the seamy side of the rich and famous, that sometimes, alas, jumpstarts the careers of aspiring actors, fill restaurants, end a marriage by writing a sighting of the two love-birds sucking face, the young Hollywood dating roulette--even break a contract and launch bestsellers. Some see it as having a lot of responsibility and perhaps a lot of clout, and some gossip columnists are not very well liked, because they get the scoop, spill-the-beans notoriously, it's just shooting from the lip, nothing personal strictly business. It's what the readers want, the star power that draws crowds.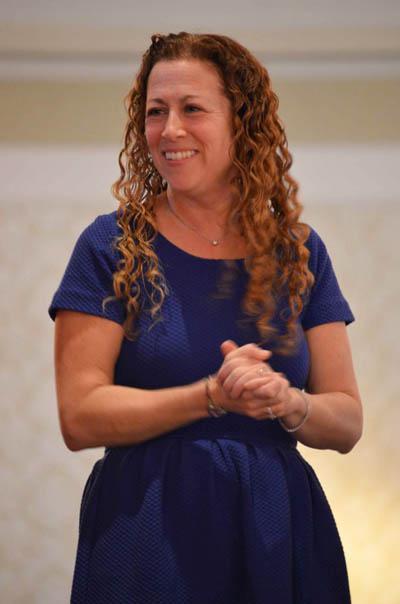 Photo Courtesy: Kelly Olszuk


It is really a tough business that requires a lot of perseverance, dedication and writing skill (not to mention a heck of a lot of passion) to make it as an author these days, as well. We all know that the publishing industry is not what it used to be, say, ten years ago. They are cutting back on many perks, including long book tours that cost money. Could it be that the publishing industry is in the midst of a massive decline? Some may say, yes, with the closing of Borders, last summer. Others are still surviving, because they have talented authors that write excellent books that have the power to bring in money to the publishing house. We bumped into internationally, New York Times bestselling author Jodi Picoult at the Rockleigh Country Club. Having brunch and meeting with her was such an honor.




Jodi Picoult has been writing for over ten years, and has written nineteen books, all of them on the best-seller list. Her latest book titled "Lone Wolf," takes place in New Hampshire and once again, the story packs a punch, with each and every page. Once again it is complex and controversial. She mentioned that she was inspired to write this novel when she was taking a flight back to New Hampshire when she was sitting next to a doctor.


She writes with brilliance and is known for her intensive, meticulous research on her books. Her books have different perspectives, giving the readers different point-of-views. It allows the readers to enter new worlds, learn things we might have never experienced, consider ideas which we would never entertain, which can leave us mentally energized and culturally enriched. Her books leave us with feelings that if it could be bottled, it would probably be worth trillions of dollars. Her books normally take nine months to complete and most of the time she thinks she knows the ending of her books, yet sometimes they change. 

Canyon News

 had the opportunity to ask Jodi a few questions.


JP- "What inspired you to be involved with the No Hate Campaign?" 




CN- "I love that question, thanks for asking. I began editing my son's college essay one day and in the interim he came out. I'm very proud of my son and I love him very much. I began to get involved in Los Angeles last year with the campaign and now I'm a avid supporter. I'm even going to a fund raiser tonight."




Rose's Scoop: Bestselling author Jodi Picoult and her daughter, Samantha van Leer, have teamed up to write "Between the Lines." a young adult novel which will be released on June 26, 2012.