2 Flares
2 Flares
×
New to little Indiana? Subscribe for free to my RSS feed. Thanks for stopping by!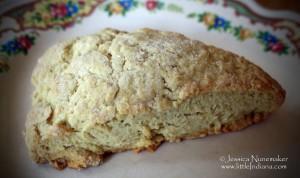 Best Scones Recipes: Lemon Scones
With a bit of practice, it becomes easy to whip up buttery, melt in your mouth scones in mere minutes. No really!
This recipe for Lemon Scones is simple and delicious. There are no eggs in this one–so if you've missed a trip to the grocery store, chance are you can still whip 'em up.
I think I would add a bit of lemon extract to this fast to fix scones recipe to help heighten the flavor (instead of the Vanilla Extract I threw in). As they are, I can't stop nibbling! This recipe comes from AllRecipes.
Best Scones Recipes: Lemon Scones
Print Best Scones Recipes: Orange Scones
Rating: 51
Prep Time: 15 minutes
Cook Time: 20 minutes
Total Time: 35 minutes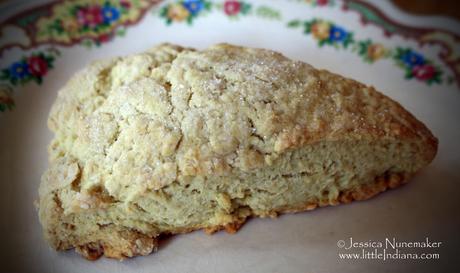 Ingredients
2 Cups Flour
1/4 Cup Sugar
1 teaspoon Baking Powder
1 teaspoon Baking Soda
1/4 teaspoon Salt
1/2 Cup Cold Butter
1/2 Cup Sour Milk (1 1/2 teaspoons Lemon Juice, add Milk to equal 1/2 Cup total)
1 1/2 teaspoons Grated Lemon Peel
Additional Sugar for Sprinkling Tops
Instructions
Combine dry ingredients.
Cut in Butter but do not finely cut to ensure yummy scones!
Add Sour Milk and Lemon Peel and stir to combine.
Knead gently.
On greased cookie sheet, shape into a ball.
With floured fingertips, pat dough into 1/2" thick circle.
Cut into wedges. leaving a bit of space between each one.
Bake 350* for 20 -- 25 minutes or until lightly browned.
Best served warm.
Schema/Recipe SEO Data Markup by ZipList Recipe Plugin2.0
http://littleindiana.com/2012/08/best-scones-recipes-lemon-scones/
Photos are the Property of little Indiana. Do Not Use Without Permission.