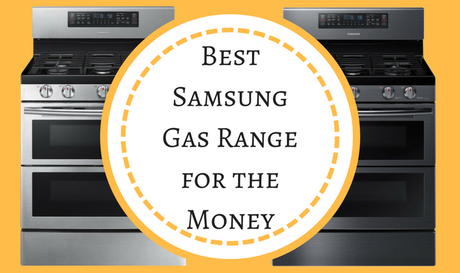 Samsung is an appliance manufacturer that puts a lot of effort into developing their cooking line, and it shows in their appliance lineup over the past several years.
Samsung Flex Duo ovens
Like many other brands, Samsung incorporates new technologies, such as Wi-Fi capability and convection ovens into their gas ranges.
However, one of the most innovative designs Samsung has introduced is the Flex Duo oven.
Here are two of the bestselling models: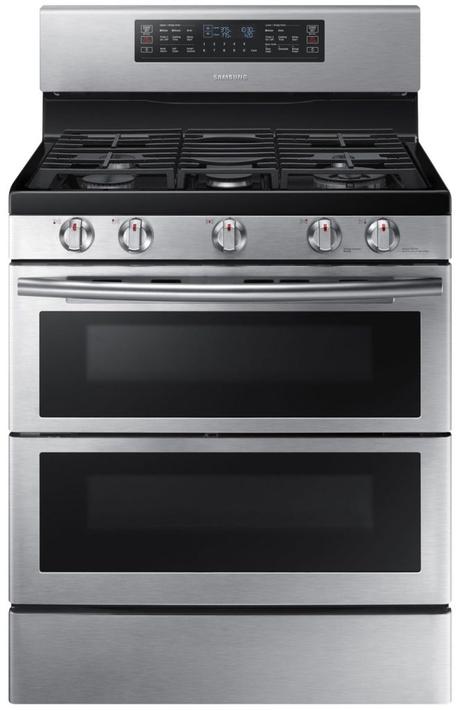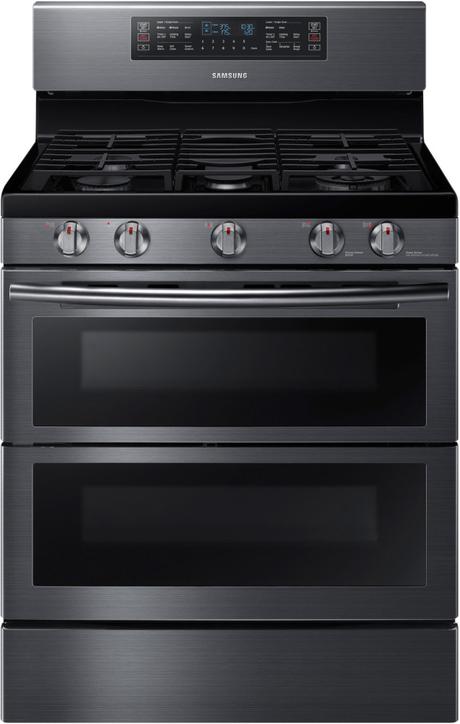 It's really the ultimate in oven use flexibility. I've listed some of the manufacturer's bullet points below.
Samsung Flex Duo with Dual Door
Flex Duo with Dual Door design provides ultimate cooking flexibility
Two independent temperature controls
Two independent convection systems
Separated by removable Smart Divider
Access just the top compartment or the full oven with the center-hinged door
Dual Convection
Large Oven Capacity - 5.8 cu. ft.
4 cu. ft. upper
3 cu. ft. lower
Gliding Oven Rack
Samsung Oven Innovations
The Smart Divider is the key here, allowing you to transform the one large oven into two smaller ones, and back again at will.
The oven doors are soft close, meaning they catch the door a few centimeters before it closes to avoid slamming.
The oven also allows for bread proofing for bakers.
Plus the range features a powerful 5 burner cooktop configuration with a wok grate and reversible griddle accessory.
In addition to that, the power burner is a scorching 18,000 BTUs.
Conclusion
All of this adds up to a range that is a great value, with power and unique flexibility that I feel is the best value in the Samsung cooking line.
Check out either the NX58K7850SS or the NX58K7850SG today.
About The Author