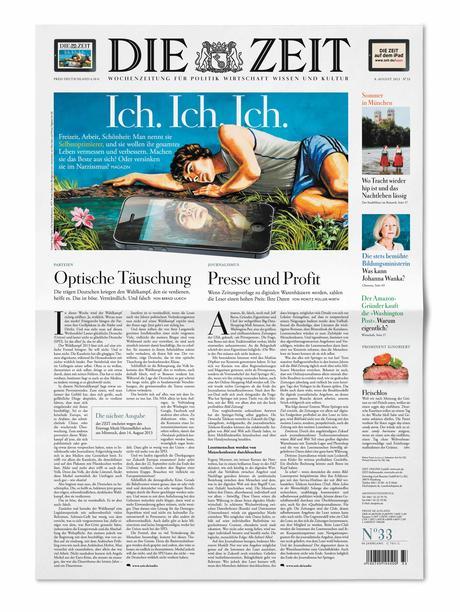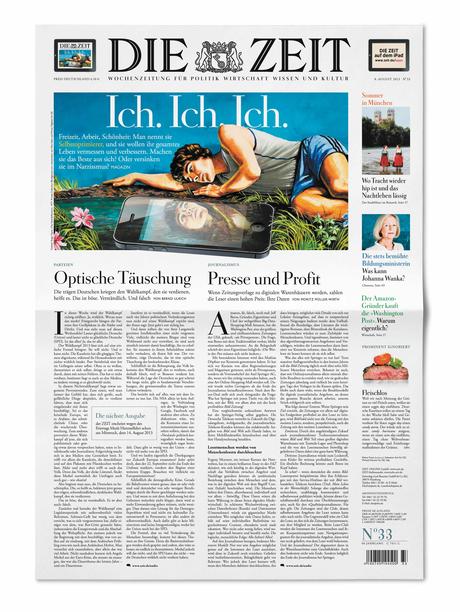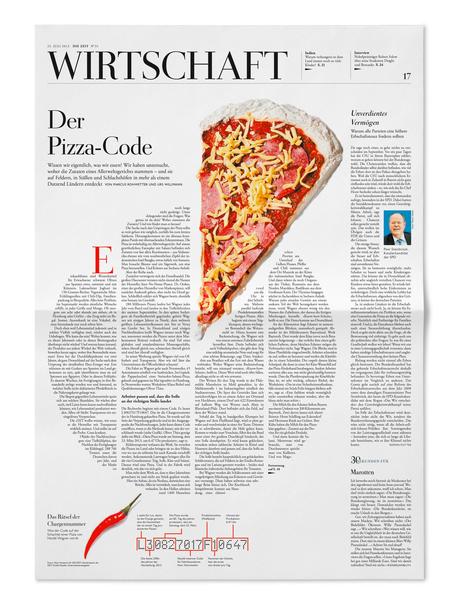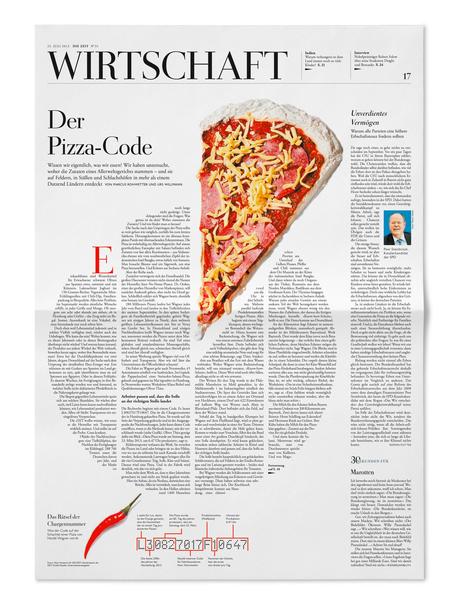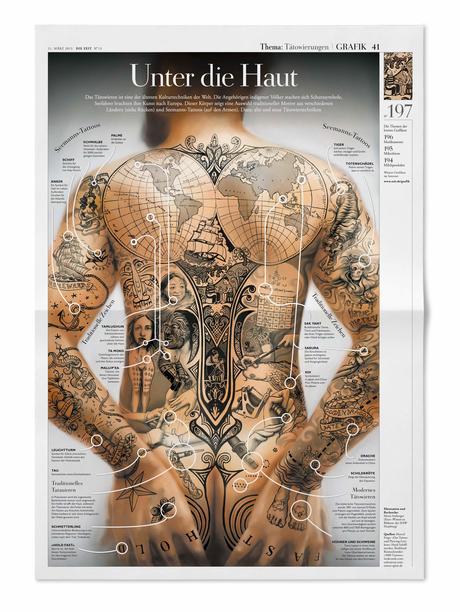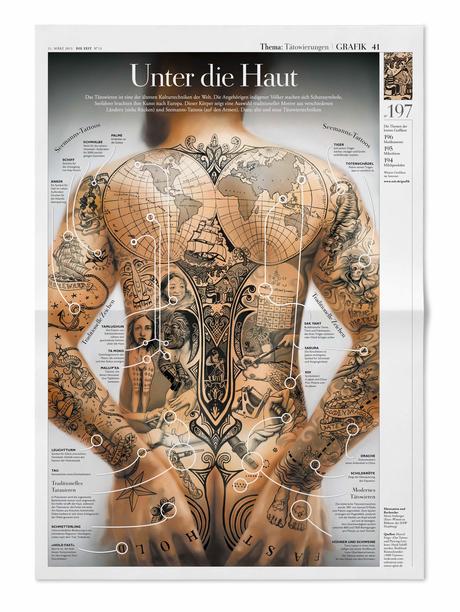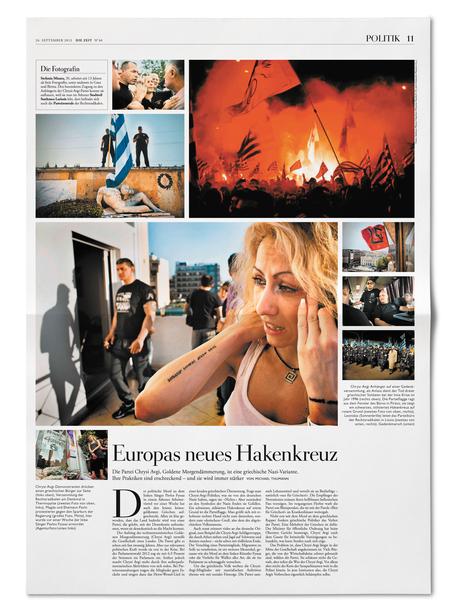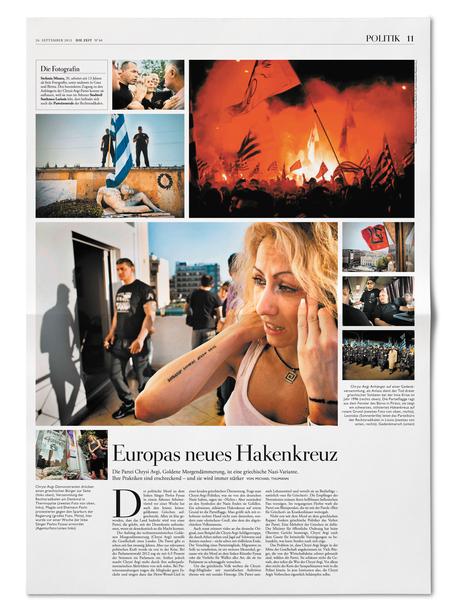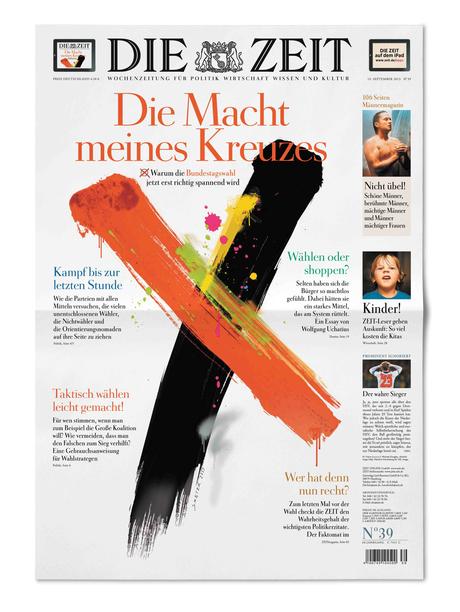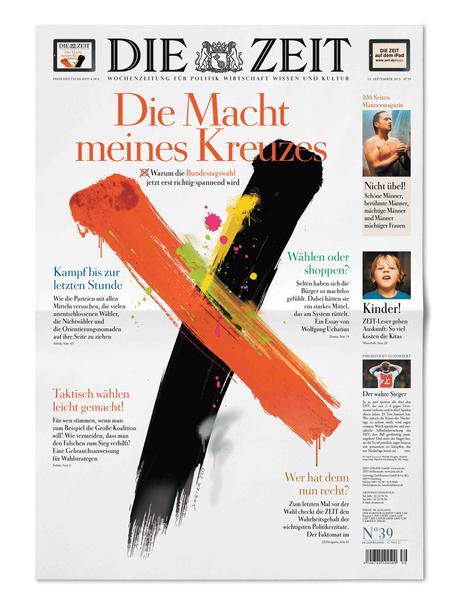 These pages I have chosen are representative of the quality of art direction that one can find page after page in Die Zeit.
We take special and personal pride in congratulating all our friends and colleagues at Die Zeit for winning the Best of News Design from the Society of News Design's 37th competition.  A second winner in this category is Canada's National Post, a Postmedia product. Congrats to creative director Gayle Grin and her team.
Die Zeit is our most proud Garcia Media project, one that was not easy to complete but that stands as testimony of what happens when the foundation of a newspaper's design is solid, simple and minimalist.  Add to that talented designers, such as Haika Hinze, art director,  and Jan Kny. associate art director. Jan is a former Garcia Media art director who accompanied me around the world with dozens of projects.
Here is what the SND judges said about Die Zeit:
Sophisticated and clever while taking risks in unusual ways — It weaves the reader through a narrative and surprises them on many turns. There's a strong and robust design direction throughout, with each part complementing each other intelligently. It doesn't fail to surprise and delight you on so many levels. You can tell quickly what the stories are about. It's a joy to read. But it's humble, not boastful or loud. It makes you smirk and smile as you navigate the pages. It proves that you don't need to shout to take risks. Remarkable details that are so creatively intelligent.

For more about the SND Best of News Design:
http://www.snd.org/sndsf2016/2016/04/10/best-of-news-design-snd37-worlds-best/
Die Zeit celebrates birthday in grand style
http://garciamedia.com/blog/die_zeit_celebrates_birthday_in_grand_style
Die Zeit: the greatest evolution for a newspaper?
http://garciamedia.com/blog/die_zeit_the_greatest_evolution_for_a_newspaper
Case study: Redesign of Die Zeit
http://garciamedia.com/blog/how_we_did_it_pure_design_case_study_of_die_zeit
SND 35: Die Zeit among best designed in the world
http://garciamedia.com/blog/snd35_awards_3_die_zeit_among_best_designed_in_the_world_again_and_always
Change made a difference in these projects
http://​http://garciamedia.com/blog/pchange_made_a_different_in_these_projects_p
In the Doing Print Happily Segment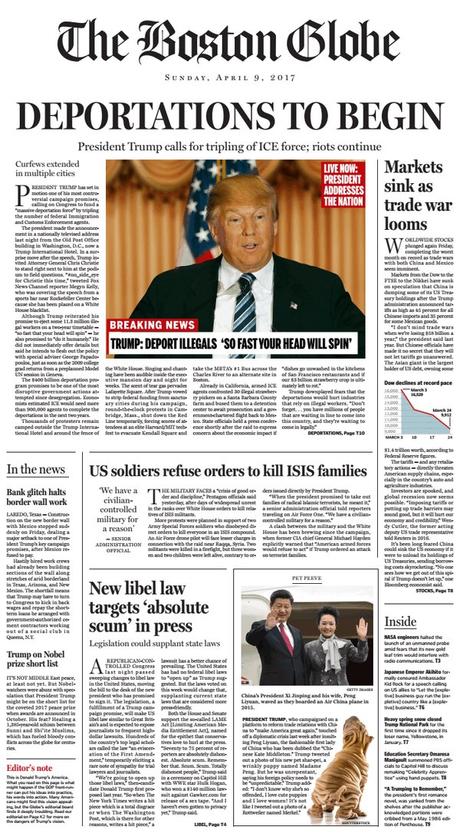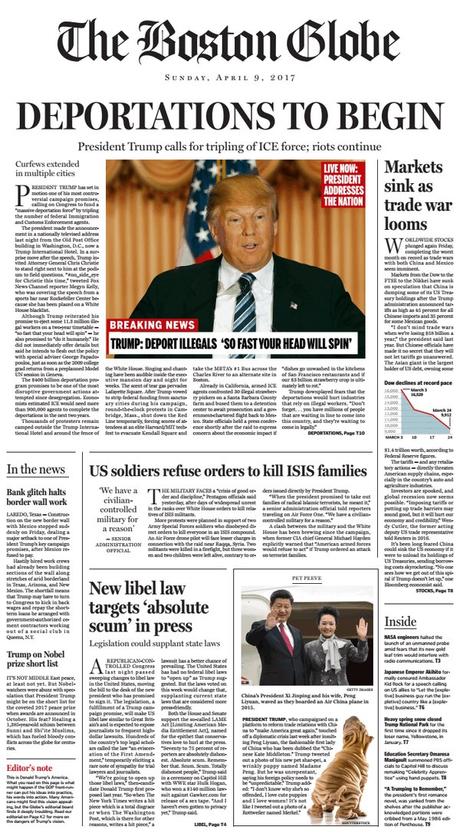 The Boston Globe Sunday ran a front page that became a parody of the news that would appear front and center during a Donald Trump presidency.
Boston Globe Envisions Donald Trump Presidency With Mock Front Page​
http://www.nytimes.com/2016/04/11/business/media/boston-globe-envisions-trump-presidency-with-mock-front-page.html?&moduleDetail=section-news-3&action=click&contentCollection=Politics&region=Footer&module=MoreInSection&version=WhatsNext&contentID=WhatsNext&pgtype=article
TheMarioBlog post 2141
Please enable JavaScript to view the
comments powered by Disqus.
comments powered by

Disqus