Pahalgam is a place bathed in Himalayan beauty and is going to be one of your high points during a Jammu & Kashmir tour. Without adieu, here is a quick gist of things that await you there:
Betaab Valley: Betaab Valley is undoubtedly the top attraction of Pahalgam. Its picturesque locale has been featured in many a Bollywood film. The ambiance is extremely scenic as if God chose this place to paint His hills and lakes. The valley is a great place to explore on foot, though horses and ponies are available for your tired limbs. There are gorgeous places nearby too and you will have this urge to yell out loud into the valley just to see if the voice resonates. Taking a camera is a must-do though no camera could match the images captured by your eyes and memories.
Tulian Lake: Tulian Lake's beauty can be gauged from the fact that it is positioned between Himalayan ranges that sit on either side of it like a watchdog. It is a refulgent lake of immense clarity and beauty, formed almost entirely of glacial water. The area around it is surreally green with patches of snow to be seen even if you visit the lake during the summer. Pine trees run amok and the vast stretch of meadow do full justice to the hypnotic charm of the place.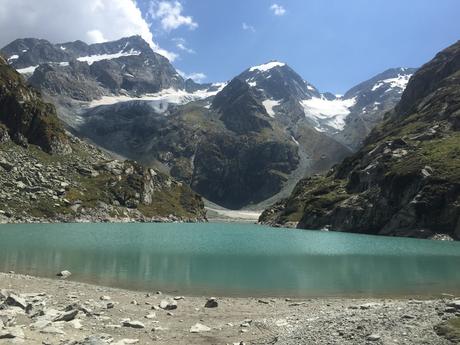 Lidder Valley Golf Course: Pahalgam or Lidder Valley Golf Course is a brilliant stretch of green where you can satiate your eye and also give your arms some exercise. If you are looking for recreation, the game will be a nice departure from other prosaic sports. But more importantly, the beauty of the place will take your breath away due to its openness and the snowy backdrop. Of course, most tourists drop by this place just for the pleasure of sightseeing. The golf course is not very far from Betaab Valley and so should feature in your itinerary.
Aru Valley: Around 18 km from Betaab Valley lies Aru Valley which is another bewitching place where you will get lost. Again, you will find yourself getting dazzled by the plethora of mountains and snow dotted by pine trees in between but nothing major to hinder your eye from looking up at the broad shoulders of the mountains. On a snowy day, you can also enjoy the pleasures of skiing while a pony ride is a must-do for taking pictures and garnering memories.
White River Rafting: If you are an adventure freak, there is a good chance you have already tried out this extreme outdoor sport in some part of the world. But coming to Kashmir in the lap of the Himalayas and not going for rafting is nothing short of an unforgivable sin. As your hormones pump and the heart leaps out of the mouth with every gurgle of the rapid stream, this ride will both shock you and delight you. Plus, the tour operators are expert professional and make sure that safety measures are fail-proof.
Sheshnag Lake: This piece of watery poetry is situated at a higher elevation and you will really feel like getting out of Earth to touch this paradise. Incredible it may sound, but some people get their dose of happiness simply through journeying to the place. As you go up towards the mountains, the scenic beauty will astound you. Of course, the lake itself is a hypnotizer with its cold and pellucid water, often tinged with ice and fringed with meadows and trees. The picturesque Himalayas will baffle you and a pony ride can be a psychedelic affair.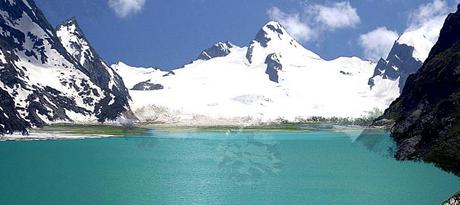 Chandanwari: This spot is where the Amarnath Yatra commences. So, if you happen to land here towards the Yatra season, you can expect to bump into a deluge of pilgrims. But the real intent of your visit should be to absorb the scenic beauty and dig your feet into the mound of snow that can almost always be found here. It is a lovely place for a walk, though if you have already covered the above-mentioned attractions, you may not exactly get mesmerized by this place.
Mamleshwar Temple: Though Pahalgam is mostly recognized for its snowy beauty, you can always take a detour of this temple to have a brief dialog with history and spirituality. Amidst the natural suburbs of the Himalayas, the Mamleshwar Temple sits haughtily like a dilapidated old shrine of piety with intense heritage value and a spring to boost its uniqueness.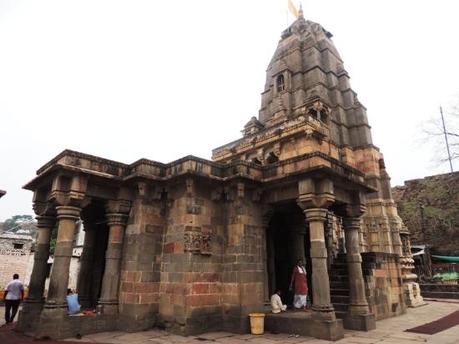 Khadi Bhandaar: It is not a tourist attraction unless you are a fan of archaic old shops. But for picking up warm clothes of traditional khaadi form and to quench your nostalgic urges, this place is strongly recommended.