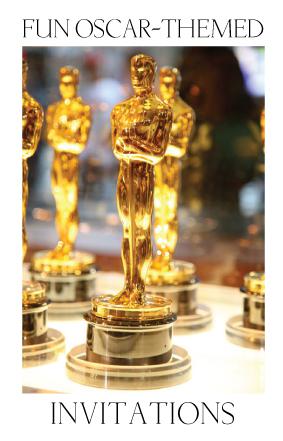 We are officially on a collision course with spring. Comparable to the beginning of winter and the Thanksgiving and Christmas holidays, many events mark the coming of this season. For Chicagoans in particular, the race towards warmer weather also happily begins.
New Years, Superbowl Sunday, NY Fashion Week, the NBA All-Star game and now the Oscars will be quickly followed by NCAA March Madness. Not to mention, inside the wedding industry, thousands upon thousands of wedding invitations will begin to clog the USPS mail stream. Its an exciting time of year!
In celebration of last night's Oscars, I thought it would be fun to share what people have been doing for their Oscar parties. Check out some of these fun Academy Award inspired invitations. They make me want to host my own party next year.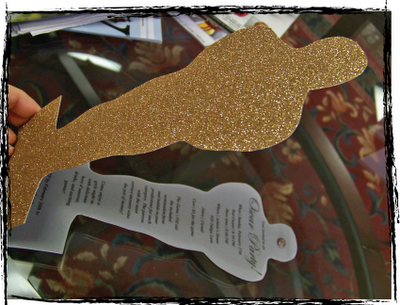 Gorgeous, die-cut Oscar statuette invitation on a sparkly cover stock
from TheCreativeSideofThings

Ticket themed invitation from Printvilla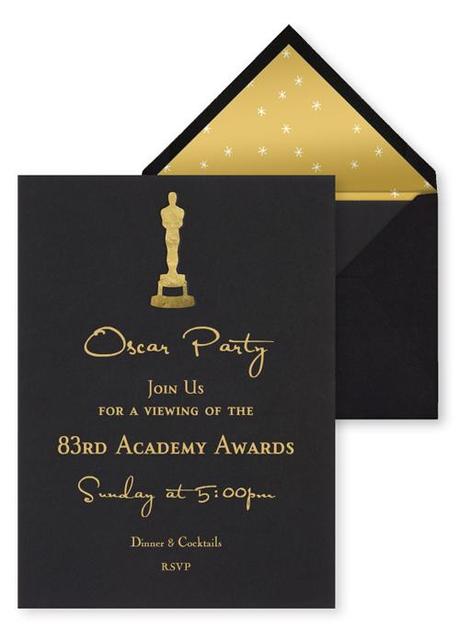 Gold metallic ink on black from BellyFeathersParty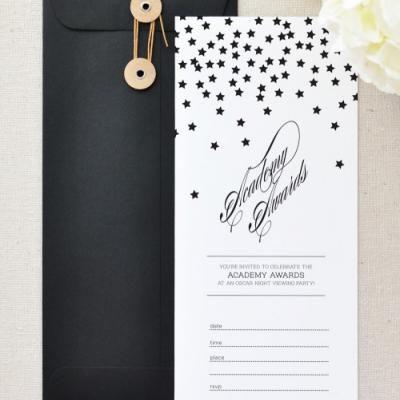 Pretty invite that doesn't force the issue with the statuette, complete with
policy style #10 envelope... From Printable.TipJunkie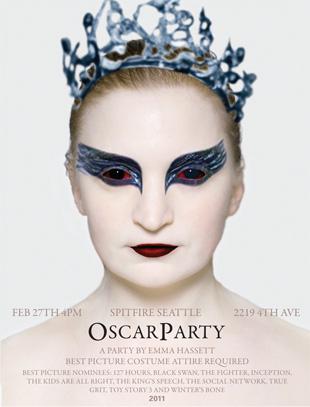 Brilliant idea and execution of a Black Swan themed
Oscar invitation, with the embellished face of the party host,
by designer Brian Fall
Congratulations to Octavia Spencer for winning Best Supporting Actress for 'The Help".  Enjoy the invites everyone and have a wonderful week!--ct