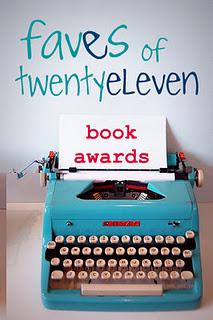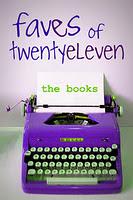 Favorite book of 2011
The Piper's Son by Melina Marchetta Good Oil by Laura Buzo Where She Went by Gayle Foreman
Best Ache-y, Heart-Breaking, Tear-jerking read
If I Stay/Where She Went
Delicious Rainy Day Comfort Read
Friday's Child by Georgette Heyer
Series I'm Loving. 
Paranormlacy by Kiesten WhiteHex Hall by Rachel Hawkins The Ghost and the Goth by Stacey KadePrincess for Hire by Lindsay Leavitt
Had No Idea I Would Love This So
The Art of Forgetting by Camille Noe Pagan The Ghost and the GothThe False Princess by Eillis O'Neal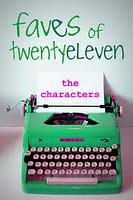 Best Couple
Adam and Mia from If I Stay/Where She Went
Who I So Want To Be Friends with
Libby and Deb (boy) from Pilgrims Don't Wear Pink
Best YA parents
Kat and Denny in If I Stay/Where She Went
Favorite Sibling Relationship
Anabel and Tom from The Piper's Son
"She's beautiful and, God, he loves the fact that she still wears a ponytail and looks like a kid her age. She's running to him and there is nothing graceful about Anabel because the Finch women aren't really that graceful. They're just beautiful and smart and fierce and ridiculously uncool."
Who I fell completely In love with
Marcus from Just Like Heaven by Julia Quinn Cal from Demonglass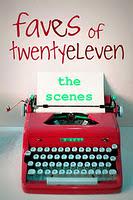 Best First Chapter 
Just Like Heaven by Julia Quinn
Best Plot Twist/Revelation
The Royal Treatment by Lindsay Leavitt Froi of the Exiles by Melina Marchetta
Heart-breaking-tear-jerking moment
Froi of the Exiles,
Where She Went
Best Swoon Worthy Moment
Adam when he tells to Mia (in Where She Went)"You dumbass. You don't share me. You own me." Tom and Tara in The Piper's Son 
"I spilt my guts out all over the arrival lounge at Sydney's domestic airport, Tara. It's as bloody romantic as you'll ever get from me. Where are you?"
"At a public phone in arrivals. I've run out of credit. I used my reprimanding voice and told my parents and Frankie and Justine that they couldn't come near me for the next five minutes. I can see the four of them from here. They're talking about me. They have a look of fear on their face. Even my parents, who created me, are afraid. I see that look on a lot of people's faces when they see me, Tom. Never yours."