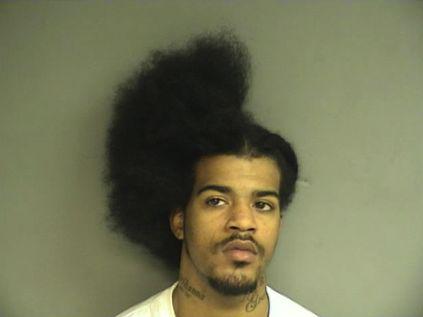 He is dreamy.  This 21-year-old dude, David Davis,
decided to grab scissors
and stab someone in the middle of his haircut.  He was trying to kill two birds with one stone. Literally. The police found him next door and arrested him.  I am sure that it was quite difficult to determine who, in fact, they were looking for at first.