New to little Indiana? Subscribe for free to my RSS feed. Thanks for stopping by!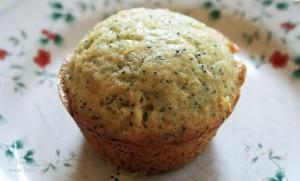 Best Muffin Recipes: Lemon Poppy Seed Muffins
There's just so many good muffin recipes–but this one for Lemon Poppy Seed Muffins is one of my faves!
Like my grandma, I've got a thing for lemon. Lucky for me, these  are relatively fast to fix. Just make sure to use fresh poppy seeds to avoid a bitter flavor.
The original recipe (from Food.com) calls for lemon peel. If you have it, go for it, but I have found orange peel to be an easy sub that helped these lemon poppy seed muffins keep their bright flavor.
Best Muffin Recipes: Lemon Poppy Seed Muffins
Print Best Muffin Recipes: Lemon Poppy Seed Muffins
Rating: 51
Prep Time: 15 minutes
Cook Time: 17 minutes
Total Time: 32 minutes
Yield: 12 Muffins (more or less)
Serving Size: 2 Muffins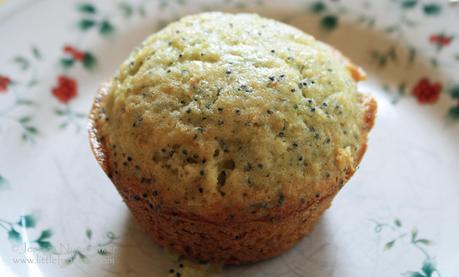 Ingredients
1/2 Cup Butter, Softened
2/3 Cup Sugar
2 Eggs, Separated
1 1/3 Cups Flour
1 teaspoon Baking Powder
1/2 teaspoon Baking Soda
2 Tablespoons Poppy Seeds
2 Lemons, Zested
1/4 teaspoon Salt
1/2 Cup Buttermilk or 1/2 cup Plain Vanilla Yogurt
2 Tablespoons Lemon Juice
1 teaspoon Vanilla
Instructions
Preheat oven to 350*
Grease Muffin Tin. Set aside.
Cream Butter and Sugar.
Add Egg Yolks and beat well.
In a separate bowl, stir together dry ingredients, including Lemon Zest and Poppy Seeds.
Add dry ingredients to the creamed mixture, alternating with Buttermilk, Vanilla, and Lemon Juice. Do this two times. (I combined these items and alternated with dry ingredients as stated)
In another bowl, beat egg whites just until soft peaks form (I skip this step and throw the whole egg in at Step #3). Fold into batter.
Spoon into prepared pan 3/4 full.
Bake 350* for 20-25 minutes or until toothpick inserted in center comes out clean.
Cool in pan for 5 minutes before removing.
Notes
I've substituted Orange Peel for the Lemon Peel and Milk in place of Buttermilk in a pinch with no issues. Same great taste!
Schema/Recipe SEO Data Markup by ZipList Recipe Plugin2.0
http://littleindiana.com/2012/06/best-muffin-recipes-lemon-poppy-seed-muffins/
Photos are the Property of little Indiana. Do Not Use Without Permission.
pictures in Indiana
little Indiana Tumblr blog
Just don't forget to tell 'em that  little Indiana sent you!
Don't miss a moment. Subscribe to little Indiana and receive instant updates to stay on top of everything "little."
little Indiana: Where to Stay, Play, and Eat in Small Towns in Indiana. Discovering Indiana's best small towns! Now get little Indiana on your Kindle.
Targeted. Relevant. Affordable! little Indiana advertising.