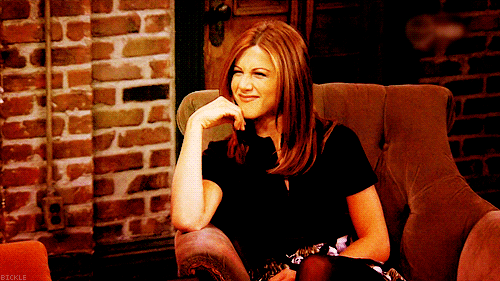 Hello there. Well, 2015 is slowly coming to an end and this year has been filled with fun and lots of great films. While I started this blog off as a book blog, as you can tell it's been not-so bookish lately and for that I apologize. I'm a terrible English major, as you can tell, but at least I've been posting. I've just been posting about movies lately, is all. But here are some of the best movies of 2015 and I'm not going into too much detail as I'm posting or have posted separate reviews for these films.
1. Room
I don't care how you have to see this movie, it just needs to be done. This movie is not only beautiful, it's inspiring and also extremely unique. Room is a story about a boy and his mother told from the perspective of this boy who believes this room he is in is the entire universe that is until he escapes. If not for that, go see it for Brie Larson's and Jacob Tremblay's wonderful acting. Seriously, 
 go see it.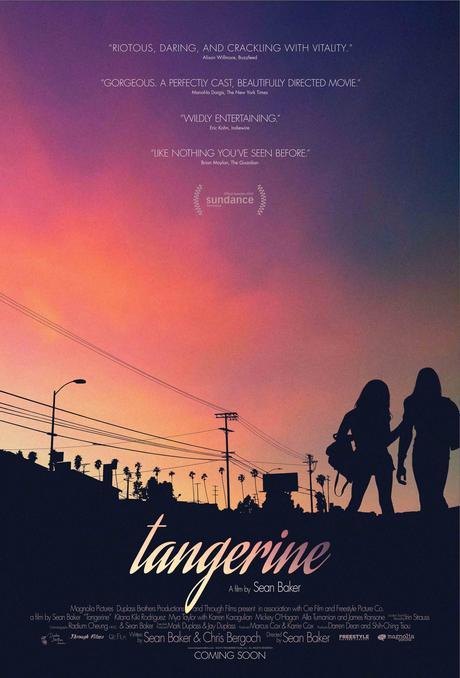 2. Tangerine
I've never seen a movie like this before and I randomly took a chance of a showing of it at my school and boy, was I stunned. This movie is not only hilarious, but real and honest as hell with a lot to say about the lives of transgender women and life overall. This movie is about two transgender prostitutes who go out on an adventure to find one's boyfriend/pimp, I'm still a bit confused on that. Plus, it was shot entirely on an iPhone.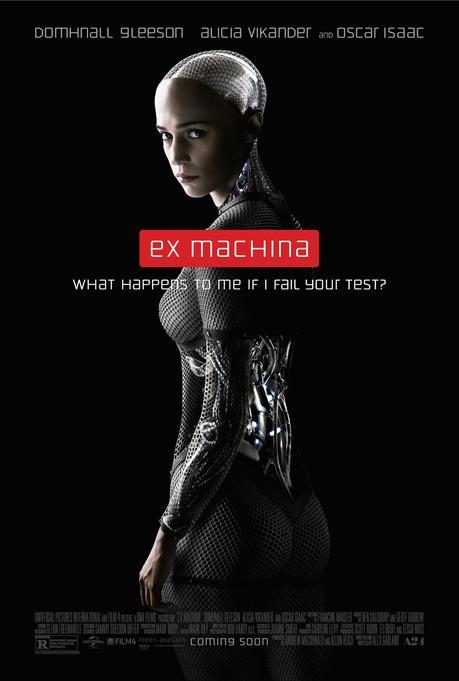 3. Ex Machina
I don't really like the sci-fi genre as it just doesn't appeal to me in, but after a recommendation from a friend, I watched it and boy, did this movie blew me away. Not only did acting by leads, Domhnall Gleeson, Oscar Isaac, and Alicia Vikander, leave me in awe, but I was left with so many thought provoking questions that I ponder to this day. If a movie can have you thinking about things months later, you know its a good film. It is about a programmer who's selected to take part in an experiment involving an A.I modeled as a beautiful women.
4. Diary of a Teenage Girl
This movie described me as a teenager, just with less drug abuse and sex. While I had all
these questions about sex as a child, I never went through with the act until much later in life, but the thoughts the lead has about sex and her body in general as she begins this relationship with her mother's boyfriend are thoughts not only I had, but many other girls as well, which is why this movie is such a good movie. So much fucked up stuff happens, but because you can relate to this character so well, you really can't judge.
            5. Me, Earl and the Dying Girl  
I must say this movie was great. A sweet little indie film that made you believe it was about love when in fact, it's about life. It's about those awkward stages in life and moving on and getting things done in general. Its about a boy who discovers a girl he's known his whole life has cancer and so he befriends her. It's a sweet little flick and I recommend it to everyone out there because it's just that good. 
6.

Trainwreck

                         
You guys must think I am such trash, but I must say I loved Trainwreck. I adore Amy Schumer's wit and vulgar hilarity. It's honest and just funny as well. Trainwreck is your typically romantic comedy, but it's honest. It's about Amy who doesn't believe in monogamy that is, until she meets a wonderful sports doctor. Say what you want. I just adore realistic rom coms in general.
         7. Joy
                 Is it really a 'Best Movie' list if a David O' Russell isn't on it? Going into Joy, I really didn't know much about it and I'm glad I didn't. It tells the story of woman named Joy who, against all odds, fights for her right to become a grand business woman. It sounds boring, but, I'm telling you, it was so engaging (As a David O' Russell film usually is) and entertaining that it made you care about this person you didn't know about before you saw the film.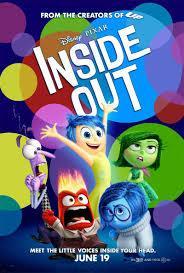 8.

Inside Out
Such a wonderful, wonderful animated film. I really enjoyed it as it is the story of a little girl named Riley told from the perspective of her 5 emotions - Joy, Anger, Fear, Disgust and Sadness. It's an interesting concept and it was done really well, and one of the best animated movies I've seen in a while.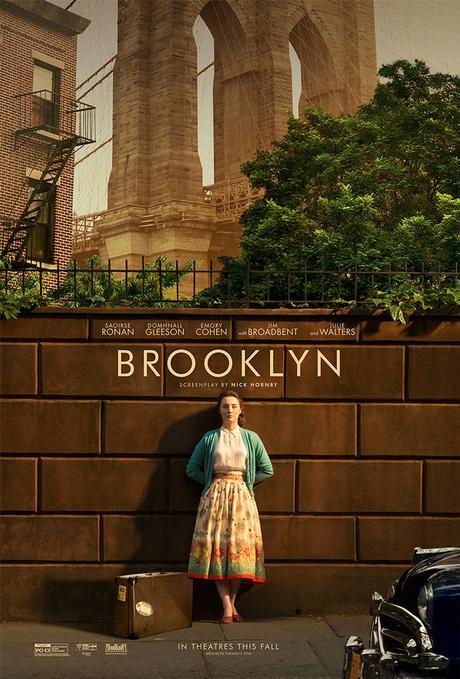 9.

Brooklyn
Brooklyn made me feel and think about lots of things from homesickness to freedom and while it isn't the most upbeat or even interesting movies, it was something I glad I saw. Its about a small town Irish girl who moves to Brooklyn, New York and a bunch of other stuff happens, but it's really relatable and overall, a good film.
10.
It Follows
While I didn't get it at first, I get it now. It Follows is about an unknown sexually transmitted curse that is going around that causes strange creatures to actually follow and kill you. Thinking about it now, I probably didn't appreciate what I was watching, but nontheless, I enjoyed it and right now, I still enjoy it.
And that's my list for the best 2015 movies out there, in that ord
er. If you haven't seen them, please do and comment below if you have a couple flicks I should check out.