You can expect to see luxury appliance brands in million dollar homes. Yet, there's a new market of consumers who enjoy the benefits of high-end appliances, without necessarily having a luxury home. These individuals understand the value of having an up-to-date kitchen with appliances that aid in making your cooking experience better.
There are many luxury appliance brands that offer premium kitchen appliances; brands like Dacor, Wolf, Sub Zero, Miele, Viking and more! In fact, some of your favorite popular brands offer luxury lines of appliances as well. In this article, discover what makes high-end appliances more luxurious and a list of some of the best luxury appliance brands at Goedeker's.

Life Expectancy
Premium appliances are built to last. Decades ago, most appliances were built this way, however, with the turn of the century, many have resorted to more economical ways to manufacture appliances, furthermore reducing the price consumers pay, which isn't necessarily a bad thing. The average life span of appliances falls between 8-12 years. Yet, with a high-end appliance, you can find many that will last at least 20 years.
Design
You know when you step into a kitchen with luxury appliances. Built to offer an aesthetic appeal, these appliances naturally stand out, adding value to one of the most popular rooms in the home. In addition, you'll find customization options with handles, the color, textures and even panel-ready units to easily blend in with existing cabinetry.
Performance
Not only do high-end appliance look great, but they also excel in performance. You can count on luxury appliances to deliver consistent results. Find refrigerators that contain independent compressors and systems to ensure foods are kept at optimal temperatures with no transference of air; dishwashers that clean and dry to perfection; cooktops, ovens, and ranges that provide a wide variety of even temperatures; and washers and dryers that clean the dirtiest of fabrics while maintaining its hue and texture.

Innovative Features
Luxury appliance brands go a step above mainstream brands when it comes to innovation. Get state-of-the-art features that make appliances more reliable and daily household duties easier. Get dishwashers with abounding storage configurations, steam ovens, refrigerators with multiple compressors and ranges with sous vide capability. Plus, energy efficient features aid in reducing utility bills while conserving natural resources.
Cutting Edge Technology
We live in a world where keeping up with the latest technology is a must if you want to stay current. High-end appliance brands are the first to integrate these cutting edge additions to kitchen appliances. Smart appliances are connecting home appliances to smart devices so you can remotely monitor and control kitchen or laundry units.
Price
Luxury appliance brands will cost more than your average appliance manufacturer but with good reason. The increased price is due to the fact that these appliances are built with exceptional quality, customization, features and technology that surpasses common appliance brands. When you shop high-end appliances you are getting the best of the best and that doesn't come cheap. This is why you will rarely find these appliances marked down low, however, you may be able to come across various kitchen package deals.
Luxury Appliance Brands
Since the 1930s AGA has manufactured award-winning appliances that embody uncompromising quality and their signature iconic look.
Specializing in cooking appliances, American Range is well known for its commercial appliances and has created a residential professional line as well.
Out of the northern region of Italy, Bertazzoni fuses design and engineering together to produce top-performing, stylish appliances.
Creating the perfect blend of aesthetics and performance with appliances, Dacor soars in innovation for your kitchen.
A forerunner in technology, Fisher Paykel manufactures appliances that are on the cutting-edge of design and performance.
Five Star range builds hand-crafted cooking appliances with you in mind; made with the best of quality right here in the United States.
With many firsts under its belt in the appliance industry, Fulgor Milano excels in manufacturing some of the best luxury appliances.
Ilve specializes in manufacturing custom made Italian ranges; for passionate cooks with a desire for premium appliances in their kitchen.
Made by the same company as AGA, Marvel is a leader in the luxury refrigeration business. American made products.
With over 100 years of existence, Miele has etched its name in the luxury appliance industry with quality units for kitchens all over the world.

From the popular GE Appliances comes the luxury brand Monogram, going beyond your average appliances and "elevating everything".
For a pro-style culinary kitchen without the premium price, shop luxury appliances from Thor Kitchen. Powerful, top-performing appliances for your home.
Out of the suburbs of Venice, Italy beautiful Italian professional appliances are manufactured by Verona. Outfit your kitchen with this upscale brand.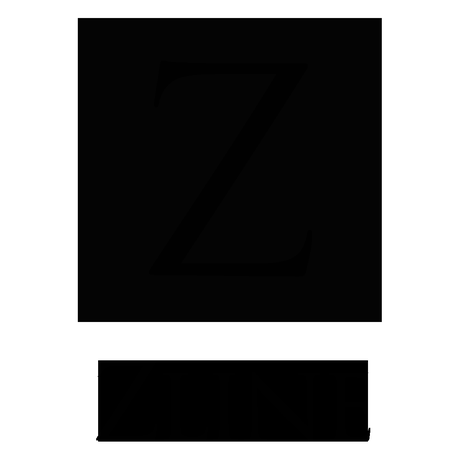 As an industry leader in range hoods, ZLine manufactures durable, whisper quiet range hoods along with other cooking appliances.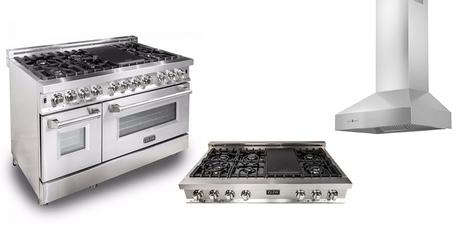 Shop All Luxury Appliance Brands