Chances are quite high that as you are reading this, you are probably wearing a pair of earphones or are within an arm's reach of an earphone or earbuds. Earphones have been growing in popularity in recent years. Earphones or headphones create a private oasis in a public space. Here at my new post you will get the collection of best headphones to buy under rs 1500 and below. If you like the collection then keep commenting below in the comment box and share this post with your friends who are searching for good tech things in budget.
While there are many earphones available in the market, one does not want to break their pockets while purchasing a good pair of earphones. Here we bring for you a list of some of the best headphones to buy under Rs. 1500.
Best Headphones To Buy

Having a built-in universal microphone for both Android phones and iPhone controls, AmazonBasics In-Ear Headphones are known for its delivery of crystal-clear and dynamic sound along with a deep and powerful bass. They are made of soft silicone and have an ergonomic design. The earphones are priced at just Rs. 499.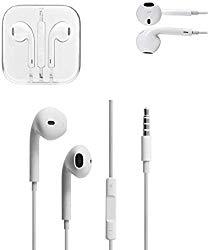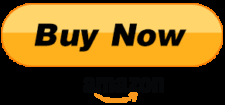 Click Here To Read Full Review - AmazonBasics In-Ear Earphones Review
The Panasonic RP-TCM125 Ergo Fit Stereo earphones come in a black color and is priced at Rs. 862 in India. The earphones have a Mic and Controller for using with mobile phones. There is an enhanced ergo comfort microphone available in the earphone. The Panasonic RP-TCM125 Ergo Fit Stereo earphone comes with an OctaRib speaker.
The Audio Technica ATH-CLR100 earphone provides dynamic and high quality sound, while having a very good detail resolution. The earphones are available in black, lime green, white, pink, orange, purple, red and blue. The earphones have a long-wearing design making it comfortable for you to wear.
With a starting price of Rs. 1,299, the JBL C100SI In-Ear Headphones with Mic are an excellent choice for budget earphones. Available in black, white and red, the earphones also come with three different sizes of ear tips that allows you to choose the size that you are most comfortable with using and provides you an excellent listening experience.
The JBL T150A earphones are available in white color and have crystal clear and dynamic 8mm drivers. It has a built-in mic with a remote and also responds to 20 - 22 kHz frequency. The earphones have a 3.5mm connection jack and is compatible with all major brands of smartphones.
The Sennheiser CX 180 Street II earphone has excellent reviews and is priced at Rs. 749. The earphones come with an innovative housing design that is finger contoured to provide you with an even better user experience. The earphones are designed for optimal wearing comfort and have a powerful stereo sound that is bass-drive.
Priced at Rs. 1,490, the Sony MDR-EX150AP1 earphones are available in three variants - black, blue and special black. With a 9mm driver unit providing dynamic and crystal clear sound, the earphones have a Y-shaped cord type and the cord is of a comfortable length for allowing maximum flexibility.
The 1MORE PISTON FIT earphones are priced at Rs. 999 only and are available in pink, blue, black and white colors. The earphones have won several awards for their ergonomic design and it has been tuned by a Grammy winning sound engineer Luca Bignardi. The earphones are compatible with Android and iOS phones.
Priced at Rs. 1,300, the TAGG® T - 07 Wireless Sports Bluetooth earphones have the capability of even eliminating white noise to provide a crystal clear audio experience to the wearer. The earphones come with a built-in rechargeable battery that is capable of providing up to 150 hours of standby power. It provides up to five hours of music play time as well.
Must Read
How to use Brand Power of Instagram for Business
How I Increase Domain Authority?
How to find A Phone When Silent
How to Speed Up Joomla Performance
How to Use Templates in Azure Data Factory
Did you like this article?
1. Please share it with your network, we'd really appreciate it!
2. Would you like to write for Computer Geek Blog?
3. Keep subscribe us and follow us on Facebook and twitter for more tips & ideas about new technology.

Savita Singh is the author of computergeekblog, She has a superlative knowledge of Graphic and Web designing. She is a part time and award winning tech blogger who loves to write about latest technology, social media and web design. Her blog focuses on creative things of designing and tech, providing professional opinions on designing products, performances and a variety of business.