I hadn't realized until Friday how excited I was for Halloween. This was BabyCakes's first Halloween being mobile, and my first Halloween in a few years where I dressed up and went out. Both online and while I was out I came across some really nice costumes.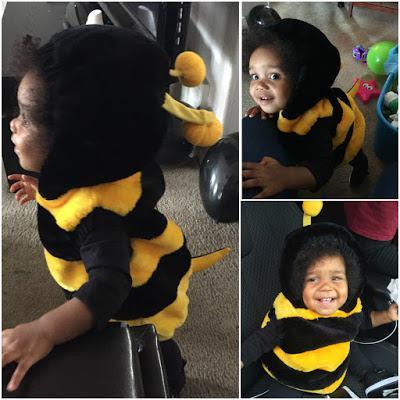 The Cutest Bumble Bee you know.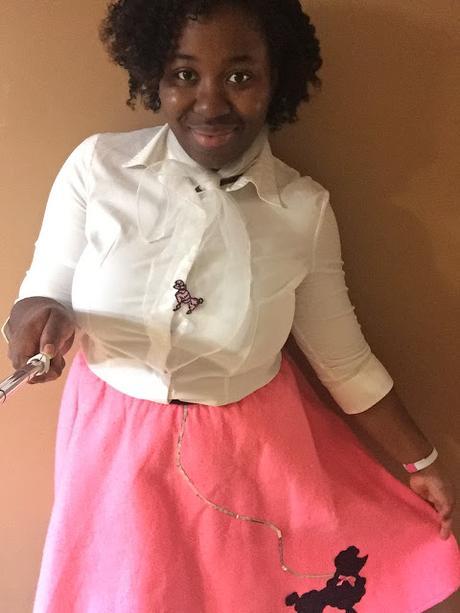 This is what I wore to work on Friday. My Pink Ladies skirt is my go-to back-up costume.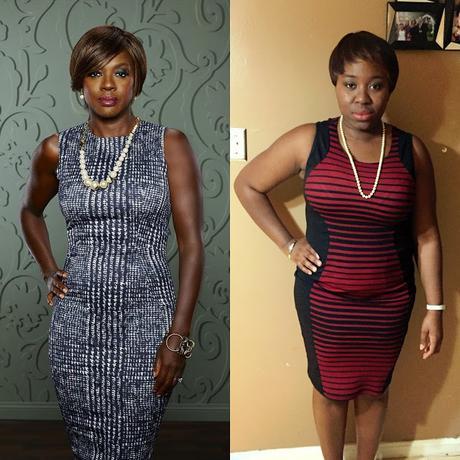 This is what I wore out. I was Viola Davis as Annalise Keating from How to Get Away with Murder.
My friend Janice and her mom put together this lovely Nefertiti costume. Look at the detail in the head piece!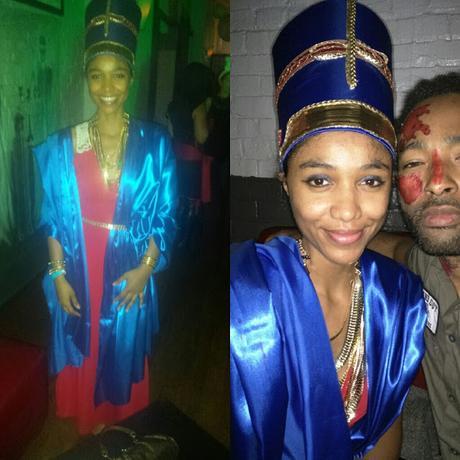 We also had a second Queen in the crew, the Queen of Hearts, put together completely DIY by my friend Tiffany. She won the Most Original costume contest while we were out.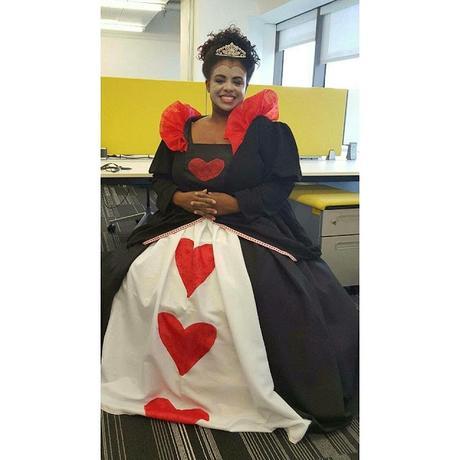 Cat Can Craft NAILED IT with this Pom Bottle costume.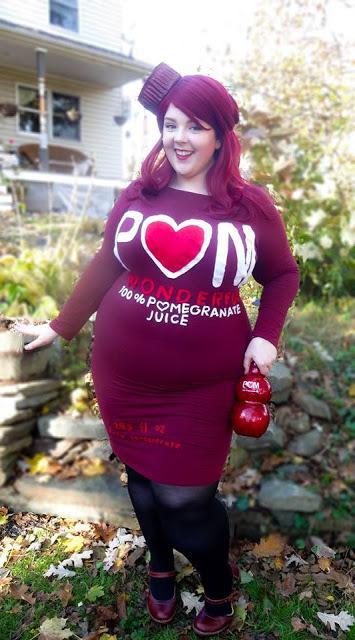 My friend Jackie from The Cubicle Collections put together a cute work appropriate Mary Poppins.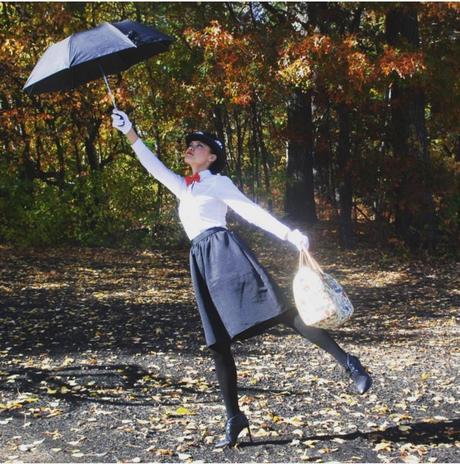 Natural Belle did a great Wednesday Addams.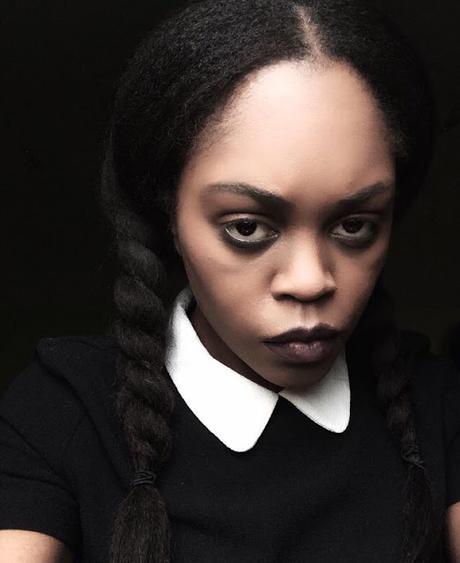 What are the best costumes you've seen this Halloween? 
In person or online.