Using a smartphone or a tablet comes with a lot of worries like having a good Internet connection, making enough space to install new apps, saving up the battery life and most importantly protecting your device from viruses. These days most of the malwares and viruses are targeting on Android devices because it's very easy to manipulate than any other operating system in the world. Which is why you must have an antivirus app installed on your Android device, specially on your Android tablet. I've compiled this list of the most popular and the most effective mobile antivirus apps that are currently available on Google Play store for free, safely picked with a little help from  AV-TEST ratings. Install one of these on your Android tablet to protect it from online threats.
avast! Mobile Security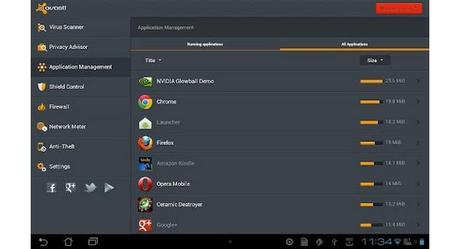 According to most reviews and ratings from experts around the world, avast! mobile security is the best and the most effective mobile security software available for Android. It comes packed with a set of tools including Anti-Theft, Network Meter, Web Shield and many more. avast! will protect your device from the moment you install it by running a scan to see if you already have malware's installed among the apps.It even allows you to remotely control your device after installing the app.
You can get the avast! app from Google Play for free.
AVG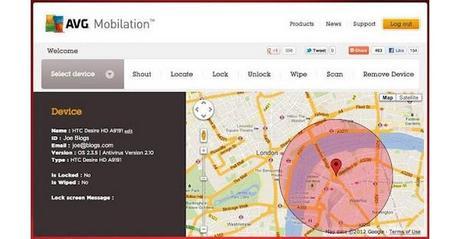 AVG is famous for protecting Windows computers. And it is now also available for Android devices as well. If you have second thoughts about avast! app you should consider this app, which I'd like to mention as the second best antivirus app for Android. Tools like Safe Web Surfing, Task-killer, Local wipe comes in handy when managing your tablet and content. Also the Anti-theft and Phone Location will definitely help you to locate your device if it gets stolen.
You can get the AVG app from Google Play for free.
Lookout Security and Antivirus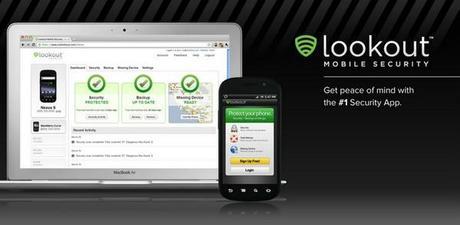 Lookout was the first antivirus app made specially for the Android platform. It comes with lots of helpful tools and options to protect Android tablets. It can even be used on Android 2.2 Froyo and beyond. It will scan for emails, data and apps to removes malwares and viruses. The premium version will add more protection for $2.99/month price. But you can use the app for free anyway.
You can get the Lookout app from Google Play for free.
Zoner AntiVirus Free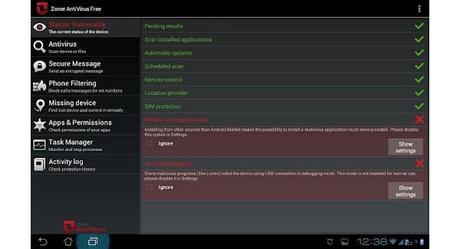 Considering all the positive feedback from the users, this antivirus app deserves to get more ratings than it already has. Zoner is not the best antivirus software out there but it provides good protection for your Android tablet. It also has some cool features like downloaded file scanning, blocking SMS and Theft Protection as well. Another great feature is the ability to send encrypted messages that can only be viewed by the person with the right key.
You can get the Zoner app from Google Play for free.
 
(All the images, trademarks, logo's shown on this post are the property of their respective owners)
Roshan Jerad Perera