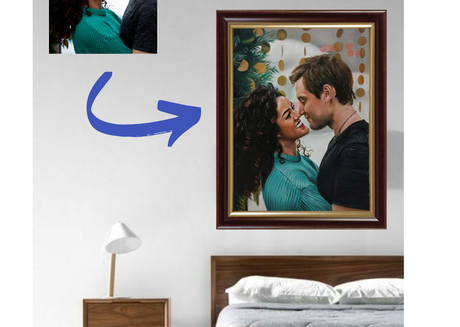 A perfect amalgamation of love, thoughtfulness with a pinch of rationality is what it takes to give an impeccable gift to your lady love, and what better occasion for gifting than birthdays. Yes I know birthdays are stereotypes but let's face it deep down inside we all want to feel special with grand gestures. Love has various forms in our lives. Love for our parents, friends, family, pets and the love between you and your special person who makes your life a bed of roses.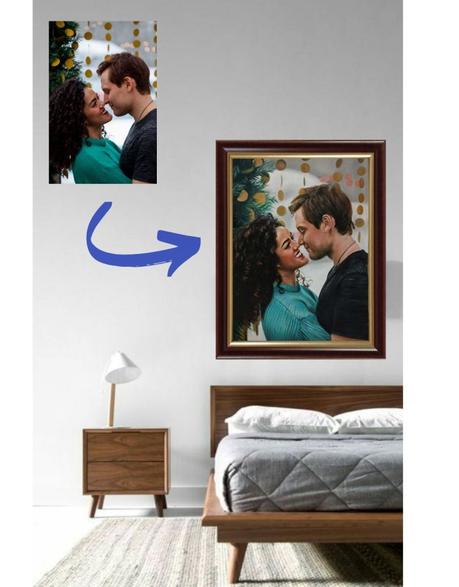 So when the special day of your special person is around the corner, you come on your tips to get that perfect gift that says everything about what you feel. With time the art of gifting has changed a lot. Roses, printed cards and chocolates are clichés. Whereas clothes, jewellery, cosmetics and electronics which are way too common to be our backups. So what exactly should you gift your lady to make her feel special on her special day of the year? Now if I'm guessing right you probably have read a hundred articles and considered ample amount of ideas. But if you're still struggling to fix one then you have stumbled upon the right article.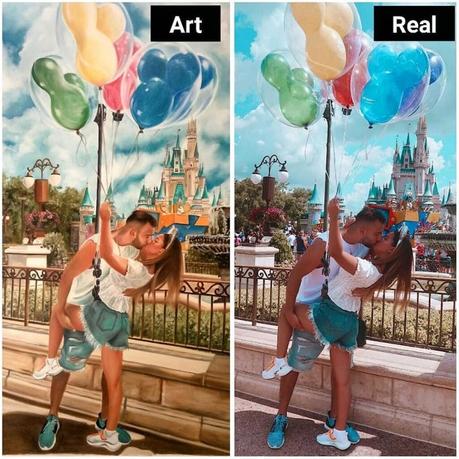 Here's what it takes to give a perfect gift- a pinch of love with a gothic and royal touch. Bewildered? Don't be. I'm talking about handmade portraits. Now before you judge and jump into conclusions, calm down. A hand-painted custom portrait painting is a great idea. By gifting a hand-painted portrait you immortalize the best moment of your life forever. There is a reason, why since time immemorial the monarchs invested heavily in art and tried to keep it to themselves. With each stroke on the canvas the artist, the protagonist and the moment became immortal. Whereas life-like paintings became an epitome of appreciation. So why don't you come out of the petty circle of exhaustible gifts and redefine your expression of love with the help of art?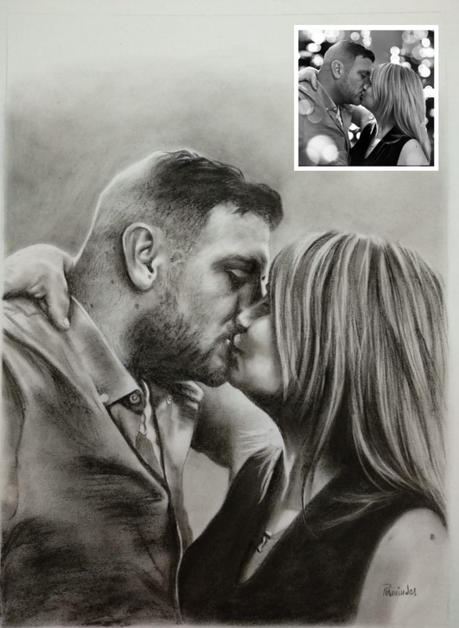 An innovative venture called BookMyPainting will paint your idea to life. We at BookMyPainting work with some mind-blowing professional portrait artists who recreate and transform your special moments of life to immortal art. All you need to do is select your special moment, the size of the canvas and the colours of the painting and assured happiness will be delivered at your doorstep. At any step, if you feel alone or confused then our rescue team is at their tips to help you choose the right combination. All the painting are intricately customized and hand-painted for you.
From a classic monochrome charcoal painting to a vibrant, joyous watercolour paintings are there to choose at BookMyPainting. Let me show you more options.
Charcoal Painting Portraits- Black and white, classic, high contrast, raw.
Oil Painting Portraits- Colorful, joyous, fine detailing with a touch of indigenous art.
Watercolour Painting Portraits- Flamboyant, vibrant, minutely detailed.
Pencil Color Sketches- Classic, Light hearted, intricately detailed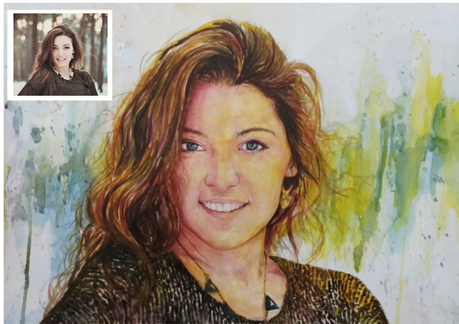 Explore the venture and choose your right art style. Celebrating birthdays are a reminder of our existence and a flashback of the journey in life so far, that's why they have a special place in our life. So on this year on her birthday, express your love by gifting her an artistically curated moment. Make new memories by saving some memories on canvases forever. But you know what else matters the most? Your bond and your efforts for each other. It is not about what gift you decide for your lady love, for gifts are nothing but the imprint of our feelings for one another, our love, compassion and care. So no matter how difficult life gets, don't wait for birthdays for expressing your feelings. Love each other and never stop communicating your love.
Hit me in the comment sections below and let me know what's your favourite art style!