Let me start by wishing you all A Very Happy New Year! As this is my first blog post of 2014, what better way to start off this new beauty year than with a round up of just some of my favorite beauty buys of 2013 (otherwise this post may never end!). 
I look forward to seeing what beauty delights that 2014 has in store for us all. I am currently very busy planning my wedding, so I think the first half of the year could all be influenced with ideas to inspire bridal looks!
1) MAC Face & Body Foundation 
here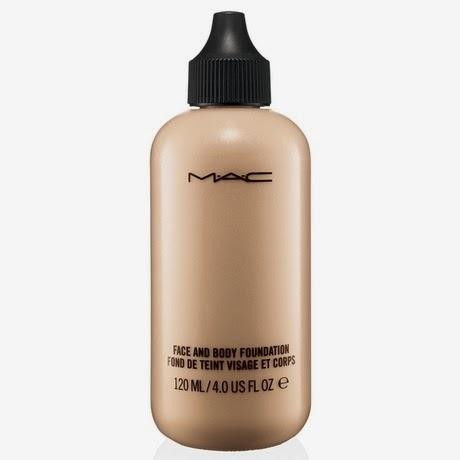 I am very loyal to my favourite Chanel Vitalumiere Aqua foundation but I was searching for a light foundation that was build-able, water based and with no SPF (for no flashback in photographs) and this one matched up to that. Its famous with many makeup artists as it can be used on the body aswell as the face and looks great on all skins. I haven't been a fan of MAC foundations in the past hence why I was really surprised by this one. The color range is very wide with a shade to suit many skin tones and my shade, N1 matches like its my own skin. It gives a very natural finish with the ability to build for a heavier coverage. This is one of those foundations that really makes the most of your skin and shows it off as opposed to hiding it and is perfect all year round and for those 'light makeup' days. 
2) Urban Decay Naked Basics Palette 

here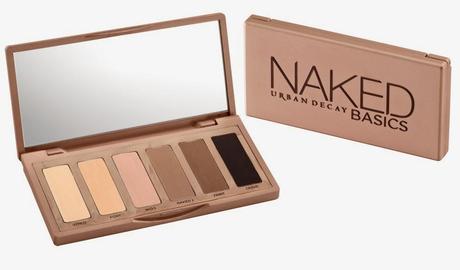 Since purchasing this palette a few months ago I have used this daily as its just the perfect everyday eyeshadow palette with all but one matte eyeshadow shades which can take you from a simple day look to a full on smokey eye evening look. You can even use this to fill in your brows too as the pigments are really strong and stay in place all day long. The shimmer shade 'Venus' makes the perfect highlighter for eyes, brows and all over the face so this handy sized palette has everything you need all in one and perfect for on the go or travelling as cuts the number of products you need to take away with you.
3) Urban Decay Flushed Palette 
here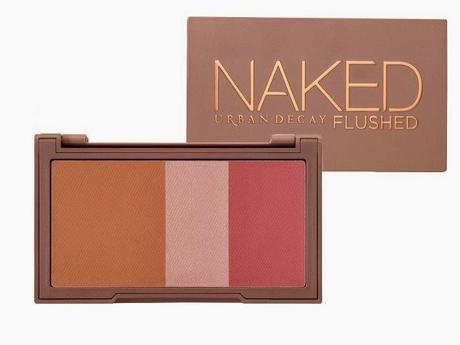 Another make-up gem from Urban Decay that gets used daily is the Flushed palette; a bronzer, highlighter and blush trio. I have recommended this to so many friends that you would think I own shares in the company, thats how passionate I feel about this as its just superb. The shades suit so many skin tones and can be swiped all together or used separately which is how I like to use it. This makes contouring, highlighting and applying your blush easy as being 3-in-1 you have everything to get your perfect cheek look. The only down side to this palette is that the highlighter seems to run out way before the bronzer & blush so you may have to purchase a separate highlighter if this happens but still, its worth investing in.  
4) Inglot Duraline, Mixing Medium 
here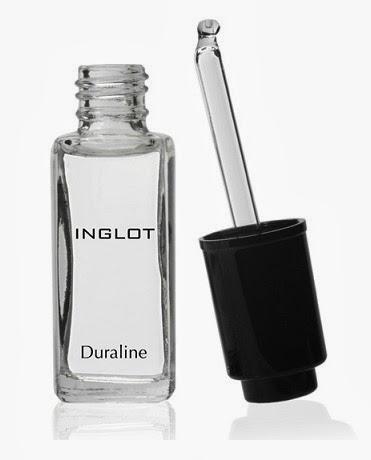 I discovered the brand Inglot whilst in the USA a few months ago as I had heard so many good things about it and did end up buying a few things (which shall feature in a blog post soon) but this product was so worth the purchase. Duraline is a clear waterless liquid that transforms any powder into an intense easy to use liquid and my main task for this was to make my gel liners that had become dry, into a cream texture again. This works miracles and revives any cream product that has dried out making it all brand new. It can also make shimmery or glitter eyeshadows look like foil on the eyes so great for party looks. This shall prolong the life of your make up making it worth every penny.
5) Giorgio Armani Ecstasy Lipstick, 402 Teatro 
here

 & 

here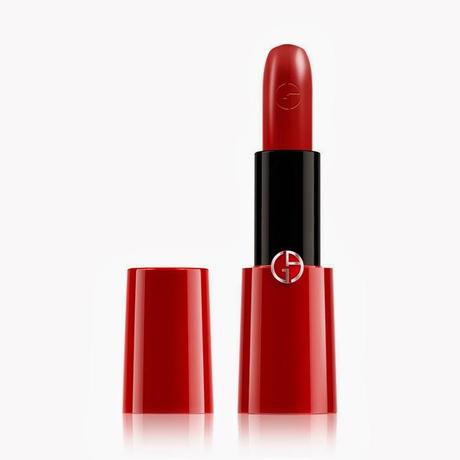 My search for the perfect red lip has finally concluded as this is the best red lipstick I have ever used and I'm sure you shall agree, its also visually stunning making this a joy to get out of your handbag. This new Ecstasy range factors in 'Colour & Care' which offers comfort and softness as well as a strong pigment of color. It really does moisturise your lips as you wear it unlike a lot of reds that really are drying as they tend to be more of a matte finish to ensure longevity. This moisturising finish gives a subtle gloss to the lips without being slippery but does not affect the staying power of the color. I recently wore this to a friends wedding and only had to reapply it once, now thats worth investing in if you are looking for the perfect red lip. 
6) Kérastase Ciment Thermique here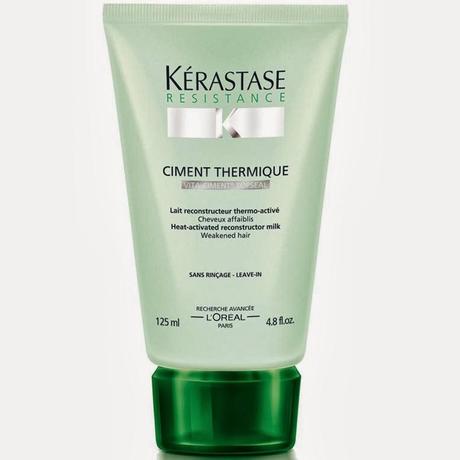 Kérastase is truly my favorite haircare range that I have used for years now as it has made a huge difference to my hair as I did go through a stage of using GHDS all the time which damaged my fine hair an awful lot and the Bain De Force range has worked miracles for me. Ciment Themique is a well known product from Kérastase as again its a little miracle worker; it is a heat activated reconstructor milk for weakened hair. It works by strengthening the hair fibre internally and protecting the surface of the hair, smoothing it from root to tip, leaving it firm and fine hair feels more weighted and strong. I use this each time I wash my hair and I swear it has saved my hairs life and highly recommend this if you too have fine, weak, brittle, highlighted hair or if you use heat styling tools a lot then I guarantee you shall really benefit from using this.7) Maybeline Brow Drama Sculpting Mascara 

here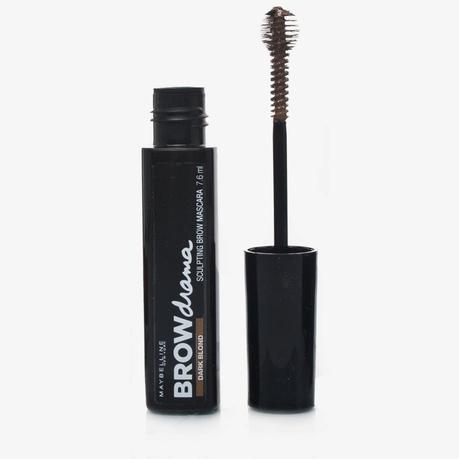 I actually got this in my last months Glossybox and already it has become a firm favorite of mine. This is a tinted brow gel that adds a hint of colour, shapes and holds your brows in place or use it as I do over my brow powder to make the brow hairs look more 3D and to hold them in place. 
Its a great dupe for the MAC brow gel Beguile as I have had trouble trying to replace it. You shall notice that the brush has a ball like end which is actually really useful and doesn't clump on the brush or streak on your brows. Bargain buy I say!
8) Bed Head Straighten Out here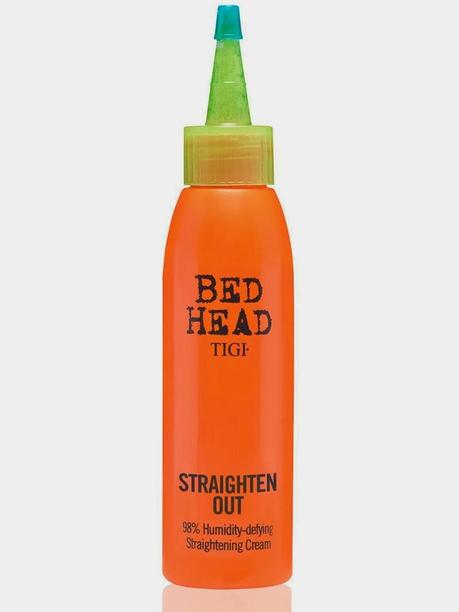 This was sent to me to try out but I have always like Bed Head styling products as they are fun and always seem to smell like sweeties. This is a Humidity Defying Cream and was of use to me this summer whilst travelling and living in the French Riviera the humidity can be a hair issue during summer. Now I do have very straight hair anyhow but being fine it tends to go like cotton wool in the slightest humid of temperatures so I was interested to see what it would do. It certainly made my hair look more smooth, sleek and gave the most amazing sweet scent so I think if you are looking for something new to help tame your  summer hair than try this one as it may make hair less of a drama come the summer party season and holiday time!9) Sephora Ribbon Hair Ties 

here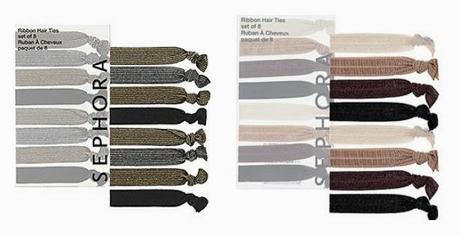 I picked these up whilst in the Sephora in the USA as I have been wanting some of these twist bands for ages. They are designed to tie your hair back without kinking the hair and they really do work as I have very fine hair and each time I tie it back I have that obvious "tied up crimp" mark to my hair that makes it impossible to wear down again, but with these you don't get any kink to the hair. They were certainly a best buy of mine! 
10) Smashbox Reflection High Shine Gloss, Star here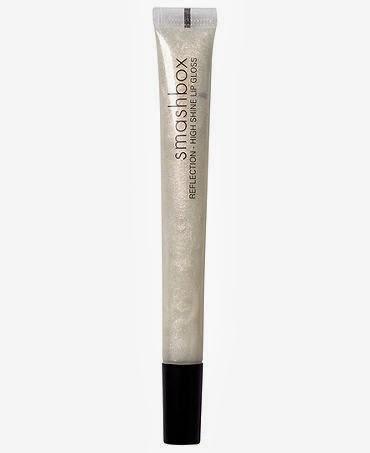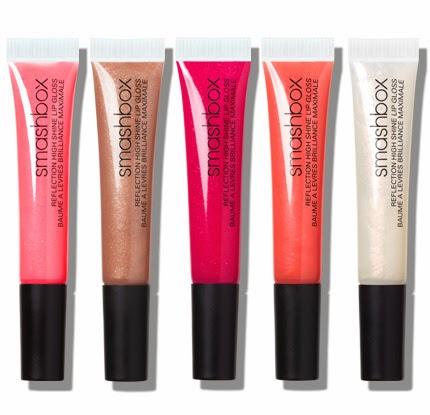 If you are a lipgloss lover than you shall be sure to love this Smashbox High Shine Gloss as it gives a pure glass shine. It contains hyaluronic acid, vitamins to deeply moisturise and polymers to help fill in lines. The texture, scent, packaging and finish of this gloss are amazing and like no other. I have the shade Star which is a pearl and could not stop looking at my glass like, plumper looking lips when I put this on, so its a sure fire cheaper and safer option to getting fillers anyhow. 10) Chanel Chance Eau de Parfum 

here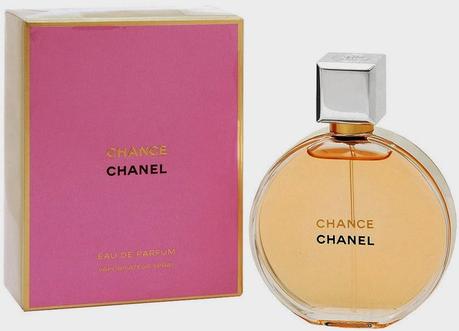 This was technically a Christmas gift from my Fiancé but I wanted to include it as it has already surely become my favorite scent again. When it comes to fragrance I do love to try new ones but always stay true to my long term scents that are 'me'. We all know when we smell a certain scent it can remind us of someone or something and after smelling this recently it did take me back and wanted to have in my collection again. Ever since wearing this I swear I have had so many people ask me what I am wearing so I have fallen in love with Chanel Chance all over again!
11) Soap & Glory Sugar Crush Body Butter 
here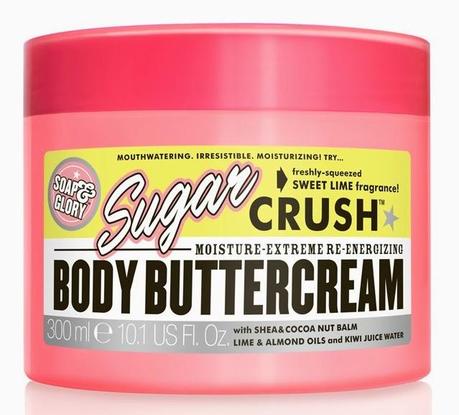 You may have gathered from some of my previous blog posts how much I adore this Sugar Crush range from Soap & Glory as its smells simply amazing, like summer in a pot. I have been using the body wash, body scrub and body butter all throughout the summer and the winter as I just can't get enough of the range. The body butter itself is really luxurious for a reasonable price and really moisturises your body well without being too rich but the smell of this just wins me over every time. 
12) Shellac Nails (Nail Salon)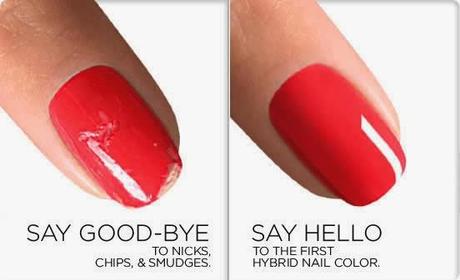 This isn't technically a product buy but I have been going to a nail salon in Monaco for gel nails over the last few months as I have been traveling a lot so not having to do my nails makes life that little bit more easier whilst still looking groomed. 
I have noticed that the Shellac gel 
nails last so much more longer than other gel brands that I have had. They have been lasting me nearly 3 weeks and on fingers that is incredible seeing as its normally only a one week wear so I have been so happy getting my nails done as it so worth the money as you get to have a little pamper at the same time as getting great nails.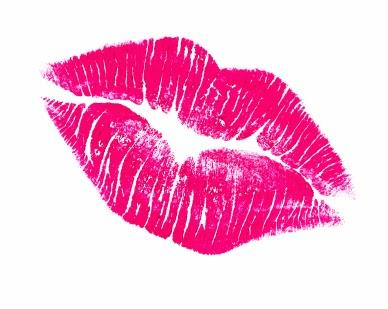 So do you like my choices? All these products have been well loved this year and hope that it may have given you some help if your looking for some new things to try out. 
I have plenty more to come so watch this space beauty lovers!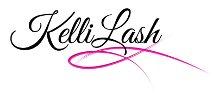 XX