DuoLingo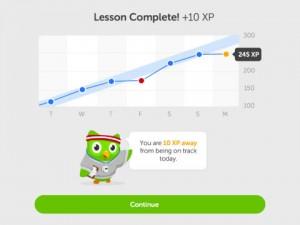 Duolingo is probably the most popular app for learning foreign languages. This app works by going through levels and categories by theme. While completing these units, you will have to do voice recordings, Spanish to English translations, English to Spanish translations, multiple choice questions, match words to certain photos, and rearrange words to form a correct sentence. This app is designed for you to do about 20 minutes a day with the goal of finishing all of the lessons in about 3-4 months. There are also a lot of cool features in this app, like setting reminders to get your 20 minutes in, or just going over words that cause you more trouble. All in all, Duolingo is a good starting point and a fun way to practice Spanish!
FluentU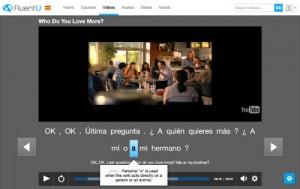 Rather than teaching through lessons, FluentU provides media to help learn Spanish. With modern music videos, movie trailers, news, and talks, one can learn Spanish through pop culture. It works by providing interactive captions to each video, which means you can click on any word in the captions and find pictures, definitions, and even example sentences. Not only does it just use these captioned videos, it also turns these videos into language learning lessons and games. What you have watched can then become questions to help you learn grammar and conversational phrases. Keeping track of the words you've learned, FluentU suggests videos based on your progress. This is a great and fun way to learn conversational Spanish at any level!
Memrise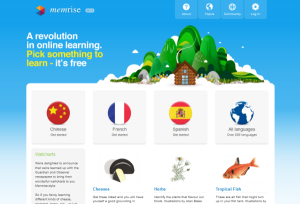 Rather than teaching formal grammar, this app focuses on memorizing vocabulary in Spanish. It is unique in the methods of memorization, and if you struggle to remember your vocab, this app is for you. There are different categories for learning Spanish, like "Spanish by Frequency"or even Spanish words by region. This app works by using hilarious sentences or photos to help you learn words. If the repetition of just looking at words on paper isn't your thing, then try out this app! *they have also recently developed an app Cat Spanish that uses these same methods, but solely with pictures of cats.
SpanishDict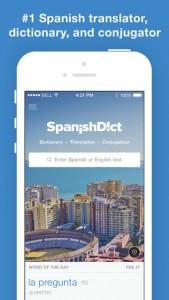 This is just a Spanish to English dictionary, but it comes in handy whenever you're out and about and don't know a word. It's great for being abroad because it works offline! So, you're at a restaurant and don't recognize a food item? Easy, you can look it up! It also has word games, common phrases, word of the day, and verb conjugations. This is one of the most useful apps to have while abroad!