A new post with updated pictures....and much more to read :)
One of my favorite sweets....Besan Ladoo!!
As a kid I never had a sweet tooth but it developed immensely as I grew up.
I never liked the taste of store bought sweets,somehow for me it was never appealing.
So I started preparing sweets at home!! Check out my Jalebi, Chocolate Milk Cake, Rasmalai recipes too.
It's magical,how the taste of a dish can change immensely, just based on the quality of ingredients used and the way you make the dish.
I used to make all my sweets/dishes/savory snacks from store bought ghee/clarified butter till now. Recently after much thought to it, I started making ghee at home. Since we live in a world where its difficult to follow traditional process of saving the cream and finally after a month or so make the ghee.
I have started making ghee at home with store bought butter and even with that, the taste of these sweets/dishes have elevated with amazing fragrance and rich taste.
Besan ladoo was not my loved snack to be frank! But now I make this for almost every festival :) Time changes and so does people(ofcourse I mean for good ;) so did I and now I love this!
With various failed attempts to get that exact delicious taste, finally I could recreate the same taste!!! Wohooo :)
Every bite of this ladoo is soooo delicious that they will vanish in no time and believe me, even if you don't have sweet tooth these are irresistible!!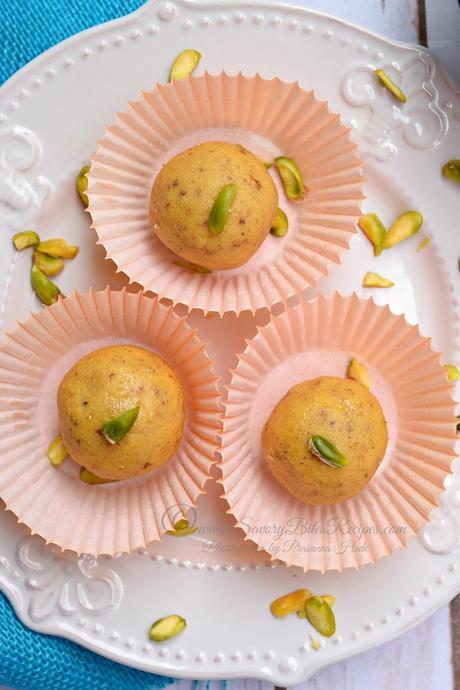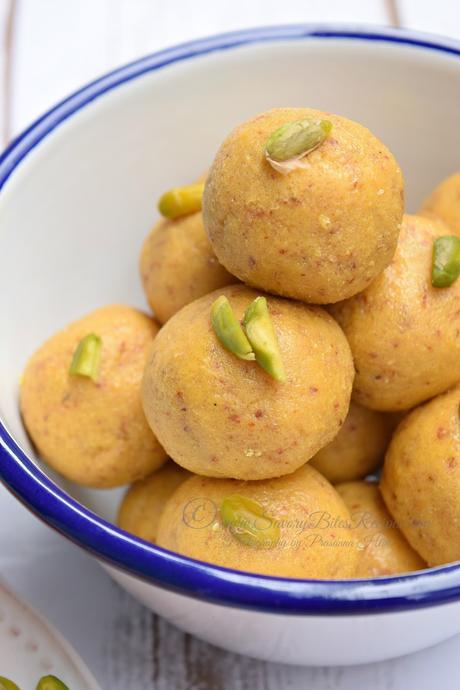 Ingredients:
2 Cups Besan/Gram Flour
4 Tbsp warm Milk
1 Cup Sugar
1/2 Cup Ghee/ Clarified Butter
1 Tsp Elaichi Powder/Cardamom Powder
Dry fruits of your choice
Method:
Sieve the gram flour once to loosen it a bit.
Add 4 tbsp warm milk to this flour and mix thoroughly with hand so that milk is coated entirely on the flour.
Now sieve this mixture again so that ladoo will have nice texture.
In a skillet, add ghee. When the ghee is hot add the flour and fry it on low flame. This should take roughly 15 to 20 mins.
The best way to check if your flour is fried or not, is by the aroma it starts giving when it is perfectly fried and color turns golden.
Do not burn it else ladoos will taste bitter.
When the flour is done, turn off the gas. Add sugar and cardamom powder to it. Mix well with a wooden spoon.
Leave it aside for 5-7 mins.
When it is still warm, mould the ladoos with hand and top each one with dry fruits.
Enjoy this yummy sweet :)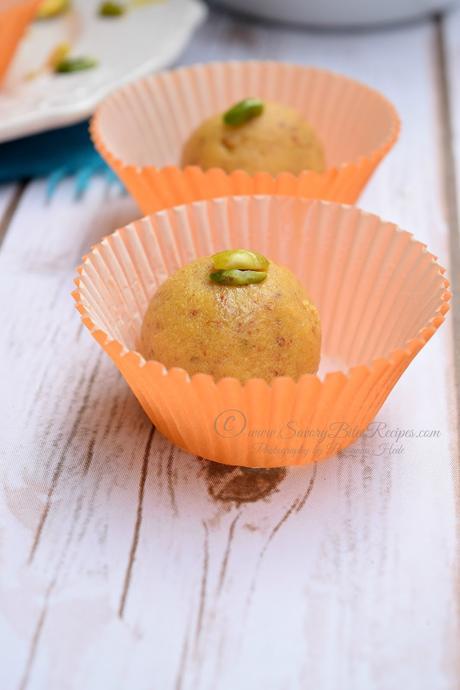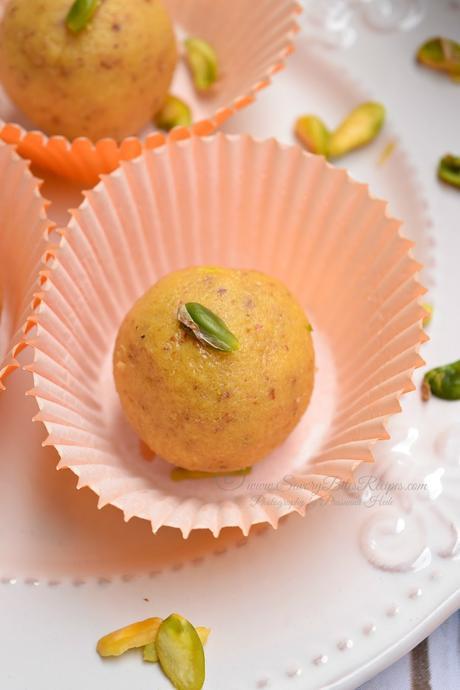 Tips:

If you want more ghee flavor in the ladoo then add another 2-4 tbsp ghee while moulding the ladoo.
Level of Sugar in the mixture can be increased or decreased as per your taste.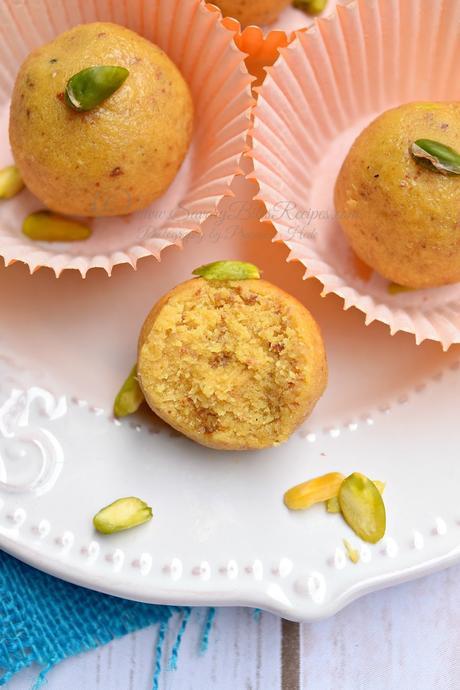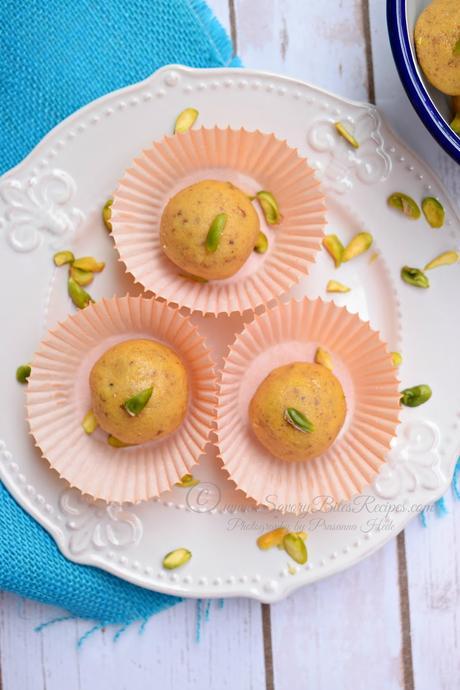 Enjoy Eating!! :)