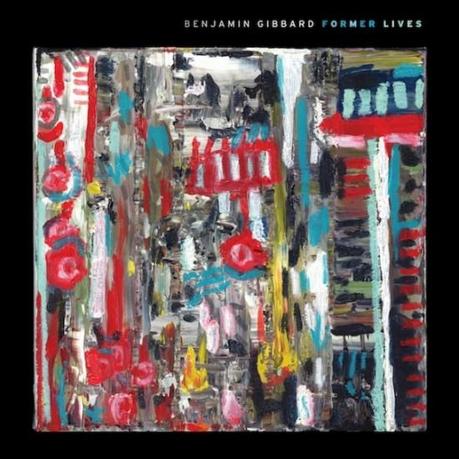 This may sound a bit cruel, but when I first heard Ben Gibbard (@gibbstack) was releasing his first solo album, my initial reaction was purely selfish. Surely, after his divorce from Zooey Deschanel, we would once again hear the heartbroken Ben, a struggling americana poet at his very best. After all, as any fellow Death Cab For Cutie fan can testify, some of Ben Gibbard's best songwriting comes from a place of sadness. This self-deprecating cycle of emotional laundry, however, was not to be aired as it turns out – Former Lives is surprisingly sweet and a lot cheerier than many of us probably expected or even wanted.
Although the record's songwriting isn't nearly as relatable or resonating as Gibbard's past work, the album still has a strong shape — just not as poignant or as personal as it could have been. This is, however, only his first solo outing. We have plenty of time to slump over and join collectively in a mass funk of inspired melodrama.
What Former Lives does for the Death Cab frontman, though, is celebrate and spotlight Ben Gibbard the musician, not Ben Gibbard the songwriter. Musically, the record stays within a similar wheelhouse of those produced by his band, but Gibbard is clearly using this as an opportunity to peel off in other directions. There's an old-timey pop sensibility, featuring clearly evidient sounds from  60s British guitar/drum structures. The use of woodwind, organs, honkey tonk piano and other instrumentation also helps shape Former Lives' vintage undertones.
A prime example of Gibbard's blend of past and personal arrives in the form of "Duncan, Where Have You Gone?", which features a remarkably haunting essence of Procol Harum's "Whiter Shade of Pale". Rather than lean too heavily on these influences, though, Gibbard balances them with solid ideas and sounds of his own. While the album may lack the fiery passion many were hoping to hear, Gibbard has chosen to take a step back and approach his first record with intelligence and tact rather than raw thoughts and feelings.
This approached allowed him to make some pretty clever and creative decisions, one of which was inviting fellow singer/songwriter Aimee Mann to join him on the track (a particular album highlight) "Bigger Than Love". The song's instrumentation is simple and straight forward, but brought together in a pure and wholly enjoyable way. The beautifully blended dual vocals, however, are make this song truly stand out.
I must admit, despite the lack of heartbroken Ben Gibbard, I really enjoyed Former Lives. Sure, the songs may not shake the ground or slice into your heart like cupid's crooked arrow, but there's a sense of fun and whimsy that's enjoyable, likeable and warm. The record clearly comes from a happier place, and really, but really in all honesty, who are we to begrudge Ben that happiness?