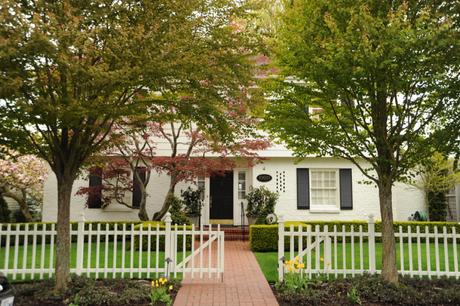 Colorbond fence is a lightweight steel fencing product used to protect the integrity of domestic as well as commercial properties. It provides relatively more benefits compared to the traditional chain link or wooden options. If you are looking for a fencing material that can provide you impeccable security and privacy, then opting for Colorbond fences is the most prudent thing you can do. You can also hire a professional fencing contractor in Perth who would additionally guide you with some more positive suggestions about this product. Stated below are the benefits of using Colorbond fences for your property:
1. Increases the privacy of your home : One of the most important things that homeowners seek is a fair level of privacy. Colorbond fencing can provide you with impregnable privacy and ensure that no strangers or passer-by peek into your property.
2. Is durable : Colorbond fences are constructed using top quality galvanised steel, a material with outstanding strength and durability. They have the ability to resist extreme weather conditions in Australia.
3. Ensures safety and security : Colorbond fences provide a high level of safety and security to homeowners. As a homeowner, you will have certain questions in mind about how to keep your property safe and secure. And Colorbond fences can answer all those questions by keeping trespassers and criminals at bay. Besides that, they also assure the safety of your pets and kids preventing them from straying outside.
4. Require less maintenance : Once you have installed Colorbond fences in your property, you won't have to take care of their maintenance so much. Just clean the fences occasionally in order to eliminate and prevent dust or soil buildups. The cleaning task can be easily done by following some easy DIY methods. Make sure that the fences are free from soil and garden debris. Maintaining the fences occasionally can enhance the durability of the product.
5. Increases the attractiveness of your property : Installing Colorbond fences will help you to increase the overall aesthetic appeal of your property. These modern and stylish materials come in different colours. Thus, whether you prefer a dark color or a light one, finding something that will match with your requirements is easy.
So what are you waiting for? Just grab the opportunity to experience all the above stated benefits by using Colorbond fences.