Breathless Press | Kindle | All Romance Books.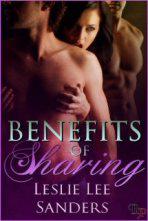 Cara is unenthusiastic about her upcoming thirtieth birthday. Maybe her husband's eighteen-year-old coworker Isaac could add some excitement.Cara Matthews is about to turn thirty, and for her, it's the death of her youth and the beginning of the dull years. Her husband, James, is aware of her sudden grief and surprises her with something that should take her mind off of aging: young Isaac.Maybe Isaac can help Cara create her very own wild and crazy experience to share—in more ways than one—and help her transition smoothly from her twenties to her thirties. Cara is all too eager to finally experience the excitement she's been desperately craving, but she's also a little skeptical. Exactly who is Isaac, and why is he so eager to please?
***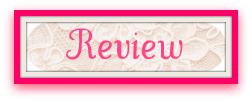 My Thoughts:
Benefits Of Sharing is an erotic short story about a teenage dream. Cara is turning 30 and she wishes she had more stories to tell when she went to college, like what her friends tell her. And now she has a chance to do something wild and create some wicked memories…What I figured that was strange is the fact that Cara doesn't doubt anyone's intention and blindly trusts a stranger without feeling a drop of guilt for cheating her husband. Sometimes those second thoughts are really appreciated, but I believe the story was indeed to short to go through some topics that should've been brought up. However it's a nice, hot read to check out if you're into a quick read and fast paced erotica.


Heat Level: 5/5

Rating: 3/5

I received this ebook via CBLS Promotions in exchange for a honest review.

***

Leslie Lee Sanders will be giving away an ebook copy of her book! Just leave a comment (no need to write your email) and you'll be automatically entered to win! Good luck!