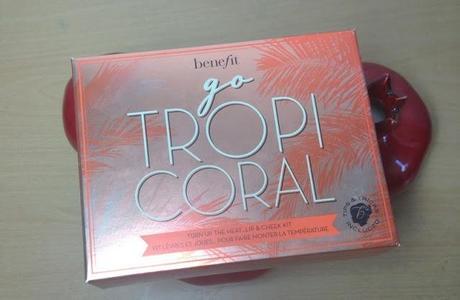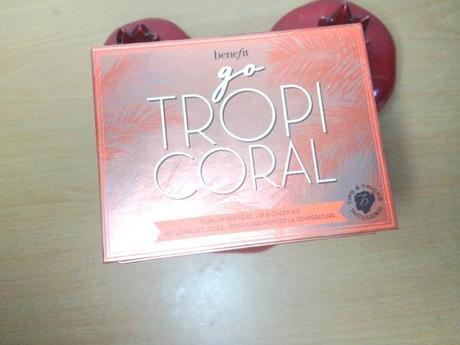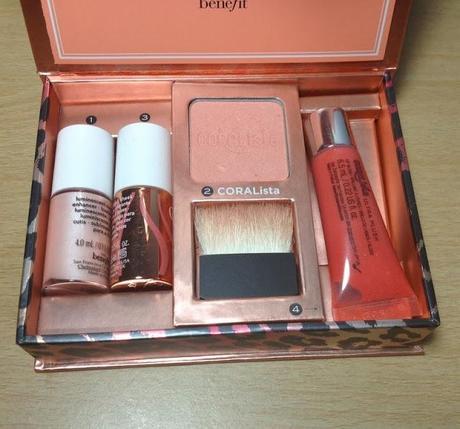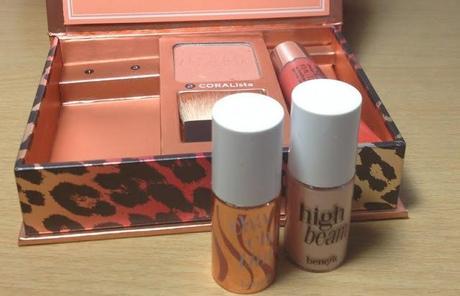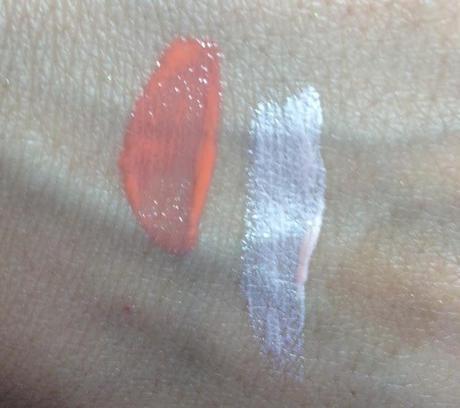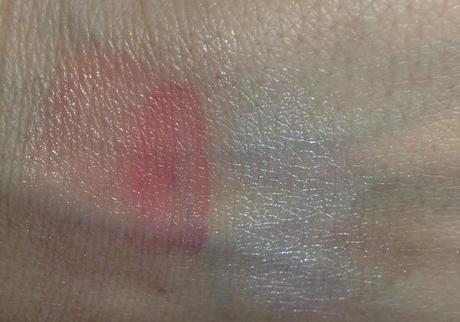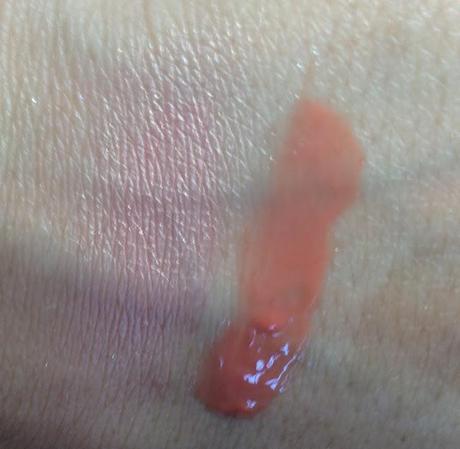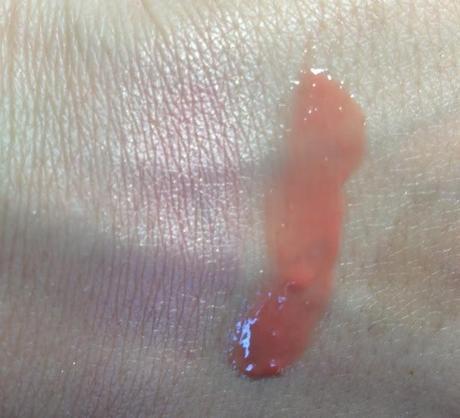 The Set Includes
Deluxe chachatint mini, mango-tinted lip & cheek stain 4.0 mL, 0.13 US fl. oz
Deluxe high beam mini,  luminescent complexion enhancer 4.0 mL, 0.13 US fl. oz
CORALista, a "rio" pleasure…face powder 3.0 g net wt. 0.1 oz. 
CORALista lip gloss, ultra plush CORALista lip gloss 6.5 mL, 0.22 US fl. oz
Coralista was on my try & test list, as I love Corals & I am a great fan of Benefit Blushes / powders. So when I saw this set a couple of months ago I decided to buy this set, as it is cheaper (economical) than buying the blush it self, as it comes with 2 mini highlighter & Tint,  HighBeam & Coralista, a mini matching lipgloss. 
If you like Nars Orgasm, you will definitely like Benefit Coralista, Coralista is 1 shade lighter than Nars Orgasm, as I can use Nars Orgasm on my bare face easily but when it comes to Coralista I can not wear it on bare face. 
ChaChatint is very pigmented, I love using it under coral lipsticks and glosses.
Highbeam is a higlighter that I rarely use. I do not really like it on me.
Love Coralista Lipgloss, I bought the small set and also I got it from the other Benefit Sets I have. 
I use it with ChaCha Tint and it looks perfect. 
Facebook
|
Follow Me On Twitter
|
Pinterest
| Follow Me on G+ |
Follow Me on TUMBLR
| Follow  Me On SSB | Follow Me On Nuffnangx |
Follow Me On We Heart it
|