Amazing fantasy author and friend Terry Brooks regularly gives great advice to young writers. One of his most memorable lines is: "Read, read, read. Write, write, write. Repeat." This year I was fortunate to be invited to judge the World Fantasy Awards. The number of submissions was quite overwhelming, but I had the privilege to clear my calendar and spend several months reading spectacular fantasy fiction. Now that it's over, I am so inspired that I need to write. 
None of us has a desire to read a book written by someone who has written more than he has read. The best way to learn how to write is by writing and rewriting, being edited and rewriting again. Everybody needs a good editor. But once you begin the writing process, reading helps you refine it. 
I have trouble reading fiction when I'm working on a first draft, so I read nonfiction instead. I find that reading fiction influences my work in progress, and I don't want that. After the first draft is finished, I'm free to get back to fiction. I have my favorite genres, but I read widely outside of them. I read old classics, fantasy, science fiction, literary (whatever the hell that is), horror, spiritual, mystery, romance… everything. A story well told is just that: a story well told. Good fiction is good fiction, no matter what. 
Somehow it seems that reading has become a luxury in our society instead of a normal, natural part of our daily schedule. This is a tragedy. When I lose myself in a book, I am experiencing all the trials and triumphs of a different person in a different milieu. That story helps me make sense of my own story, of my own life. It adds to my empathy for humanity. And couldn't we all use a little more of that? 
There is also a sublime joy in returning to an old favorite book. Some don't "hold up," as we read them when we were in a particular point in our development, and that time/story has passed for us. But some continue to intrigue and entertain.  There are books on my top ten list that have been there for decades. I revisit them on occasion, and am filled with nostalgia as well as admiration. 
If you're a writer: read, read, read. Write, write, write. Repeat. If you're a reader, read to your kids. Read to your spouse, to your parents. Read at your kids' schools. Read widely. Read in public. Read everything. 
If you're a writer: always write your best. Writers are the keepers of our culture, the recorders of our times. Literature is that record of our times.  When you write, you are adding your voice to the mighty chorus that is our legacy. What we do is important.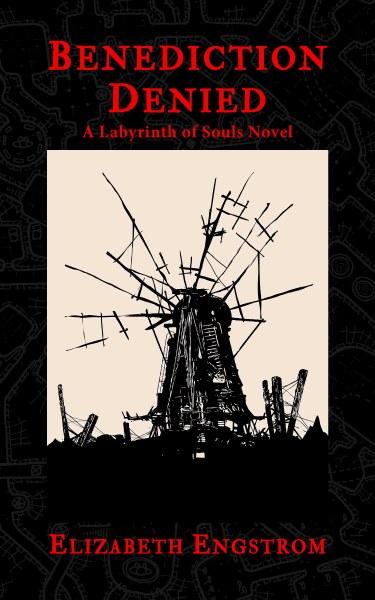 Benediction Denied
A Labyrinth of Souls Novel
by Elizabeth Engstrom
Genre: Epic Fantasy
While hydrologist Adam Swan is engaged in humanitarian efforts to bring water to a small, isolated village in the Congo, he is kidnapped by rebel thugs and thrown into a makeshift prison. He is left to die—or worse—if his ransom is not paid. In a surprising series of events, Adam escapes his brutal captors into an underground labyrinth where reality and sanity no longer rule.
Armed with a limited amount of magic which he does not understand, he survives by employing it boldly, recklessly, desperate to return to the village above, homesick for Minnesota and normal life with his wife and daughters.
Tested to the extreme limits of his endurance, Adam navigates the labyrinth with only the company of his past behavior, the baffling magic, and the seductive temptation to succumb to the mysterious and merciless gods of the underworld. The consequences of his actions, past present, and future, take him to the brink of death—and beyond.
A fun, fast, thrilling ride by veteran author Elizabeth Engstrom, inspired by Matthew Lowes' Dungeon Solitaire: Labyrinth of Souls card game.


--If you buy the paperback, you will receive the ebook free!--

Goodreads  * Amazon  * Books2Read



Jolmy frequently spoke of the dark magic and its connection to the underworld. Adam listened with half an ear as Jolmy talked about the underworld gods.
"There is one big one. One big guy," Jolmy said. "He is the king of the underworld."
Adam kept working, cementing PVC pipe joints together.
He didn't approve of that talk, didn't believe in magic or underworld dark gods, and didn't particularly want Jolmy and his family to be telling these tales to his girls.
"He like white meat," Jolmy said, and then laughed. "He would eat you for a snack." He cut another length of pipe, checked the plans laid out on a sheet of plywood on sawhorses, and measured it again, just to be sure.
"Superstition," Adam countered.
"He has helpers. A queen and servants. Plenty servants to do his dirty work. They torment. Torment is what they do." Jolmy stopped sawing and turned to look at Adam. "They rule the sun and the moon."
"Now you know that's not true."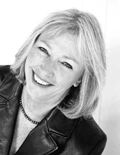 Elizabeth Engstrom is the author of fourteen books and has over 250 short stories, articles, and essays in print. She is a sought-after teacher and keynote speaker at writing conferences, conventions, and seminars around the
world. She has a BA in Literature/Creative Writing, and an MA in Applied
Theology, both from Marylhurst University. Her most recent nonfiction book is How to Write a Sizzling Sex Scene, and her most recent novel is Baggage Check, a thriller. She lives in the Pacific Northwest with her fisherman-husband and their dog where she is on the board of directors for Wordcrafters in Eugene. She teaches the occasional writing class, puts her pen to use for social justice, and is always working on her next book.
Website  * Blog *  Facebook  * Twitter * Goodreads

Follow the tour HERE 

for exclusive excerpts, guest posts and a giveaway!
a Rafflecopter giveaway