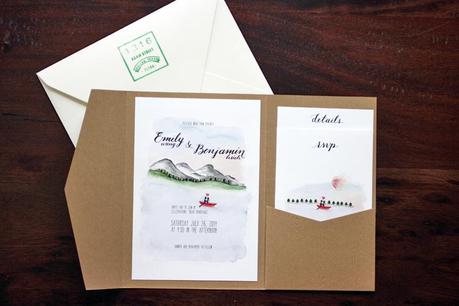 Gosh, it's been a hectic couple months! Sorry for the radio-silence on the blog. I've been concentrating on jewelry, and have been too lazy to blog (imagine that!) Besides that, I've been freelancing for an ad agency and working on wedding invitations, like this set I made for my friends Ben and Emily.
Ben and Emily's requirements for the invites were simple: they wanted it to be in watercolor and they wanted it to be a picture of them in a canoe with a backdrop of Colorado, where they'll be tying the knot.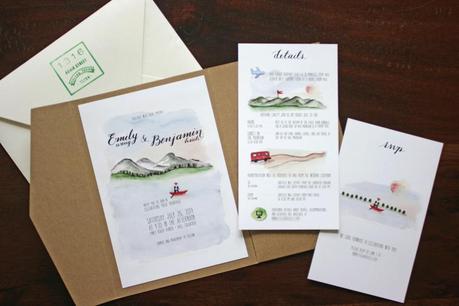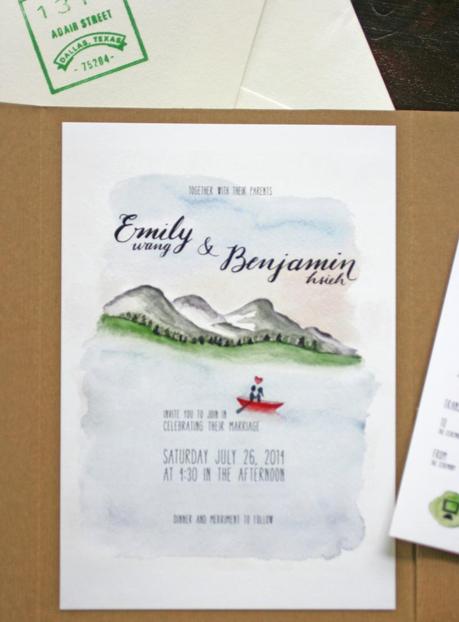 Painting a scene in watercolor was a new experience for me. I don't know what I would've done without YouTube teaching me the best way to make the sunsets look convincing. Also, can I say how I loved using my new calligraphy skills to fancy-up the invitations? Emily and I ended up addressing the envelopes in calligraphy too, which helped tie it all together.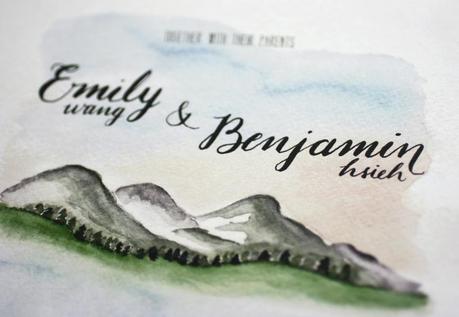 I'm pretty proud that the invites turned out so well, and I'm looking forward to the wedding in a couple months!