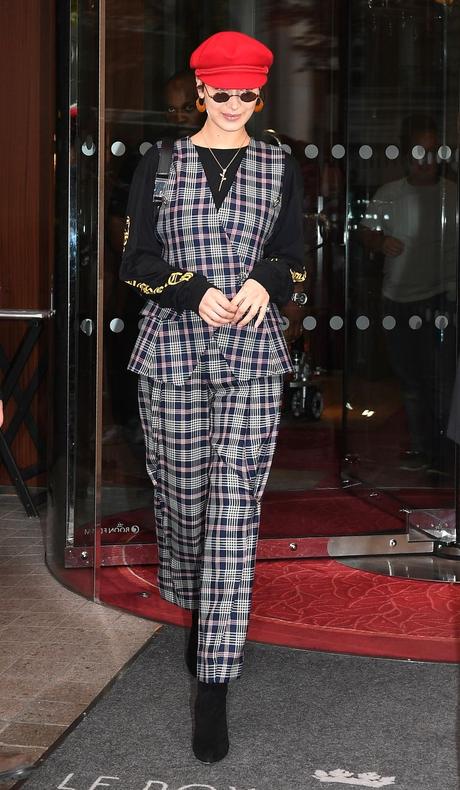 September 29, 2017 In a red newsboy hat, mini sunglasses, retro hoop earrings, streetwear style long-sleeve tee, plaid vest with matching trousers, and black heeled boots while out in Paris.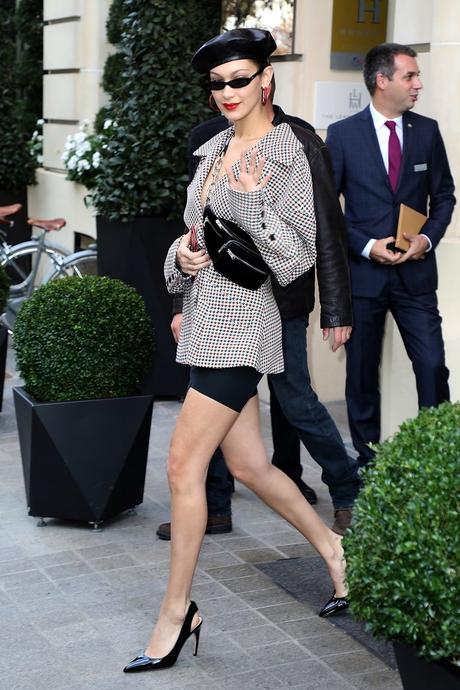 September 27, 2017 In a leather beret, thin black sunglasses by Roberi & Fraud, red hoop earrings, Claudia Li blazer, Alexander Wang fanny pack, biker shorts, and Christian Dior patent leather slingback pumps while out in Paris.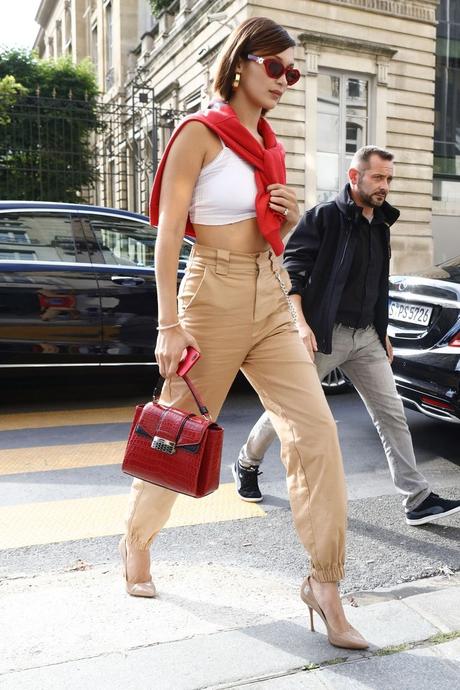 July 1, 2017In a red sweater, white crop top, high-waisted khaki trousers, red crocodile handbag, Santoni pumps and Versace sunglasses while out in Paris.