New to little Indiana? Subscribe for free to my RSS feed. Thanks for stopping by!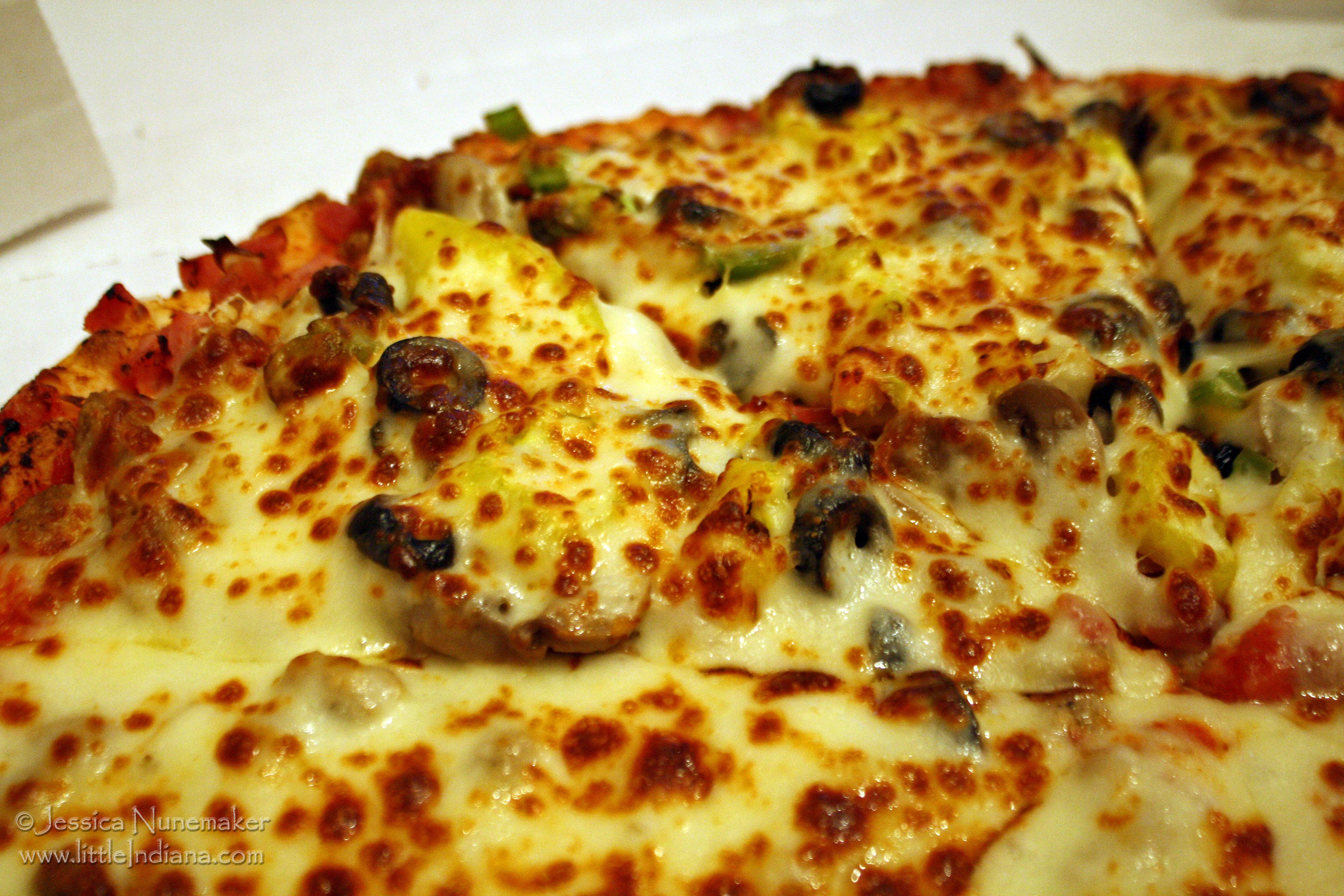 Bell's Pizza: Wolcott, Indiana
Get your pizza fix at Bell's Pizza in Wolcott, Indiana.
With a  homemade style pizza, Bell's Pizza is a staple in Wolcott–and the place the locals go to get good food!
Wolcott, Indiana: Bell's Pizza
Everyone knows everyone else at this White County mom and pop restaurant (which should be of no surprise).
But everyone knows something else of great importance–the existence of fantabulous extras!
More than just pizza, there are also sandwiches, wings and ice cream at Bell's Pizza. Oh, and there's one of my other favorite things available:  appetizers!
Indiana Pizza Parlor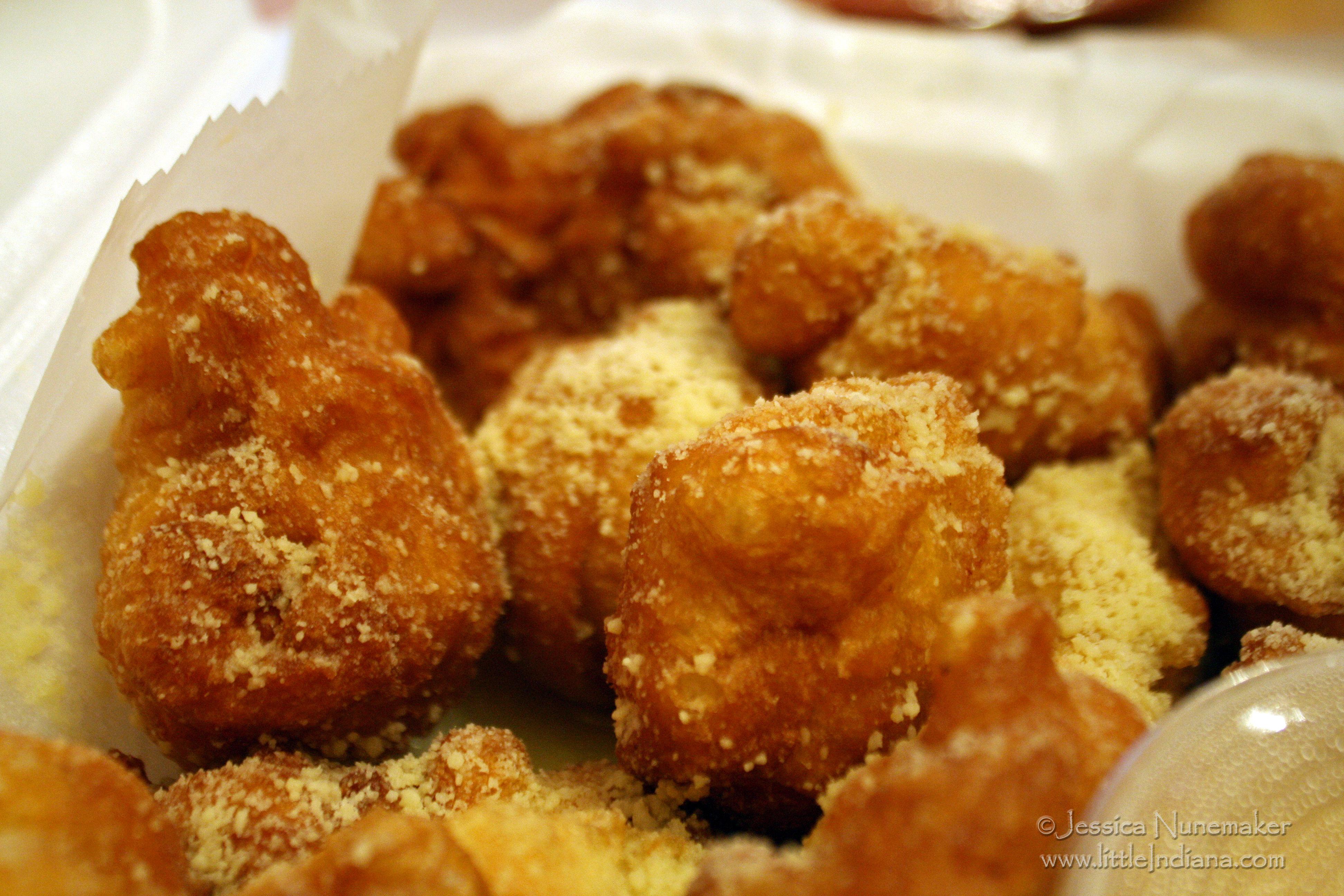 Bell's Pizza in Wolcott, Indiana
First of all, this is excellent pizza. I still don't understand why folks settle for tasteless cardboard when there are such awesome mom and pop restaurants out there–like Bell's.
little Indiana and family ordered a half and half pizza this time. One half with only cheese (Kid #2 and my choice) and one half with cheese and pepperoni (hubs and Kid #1). Lots of yummy sounds all around!
But the star of the show (and what I couldn't keep snackin' on) are these fried puffs of pizza dough that taste like something right from the fair!
Dipped in cheese, oh these are good.
Go There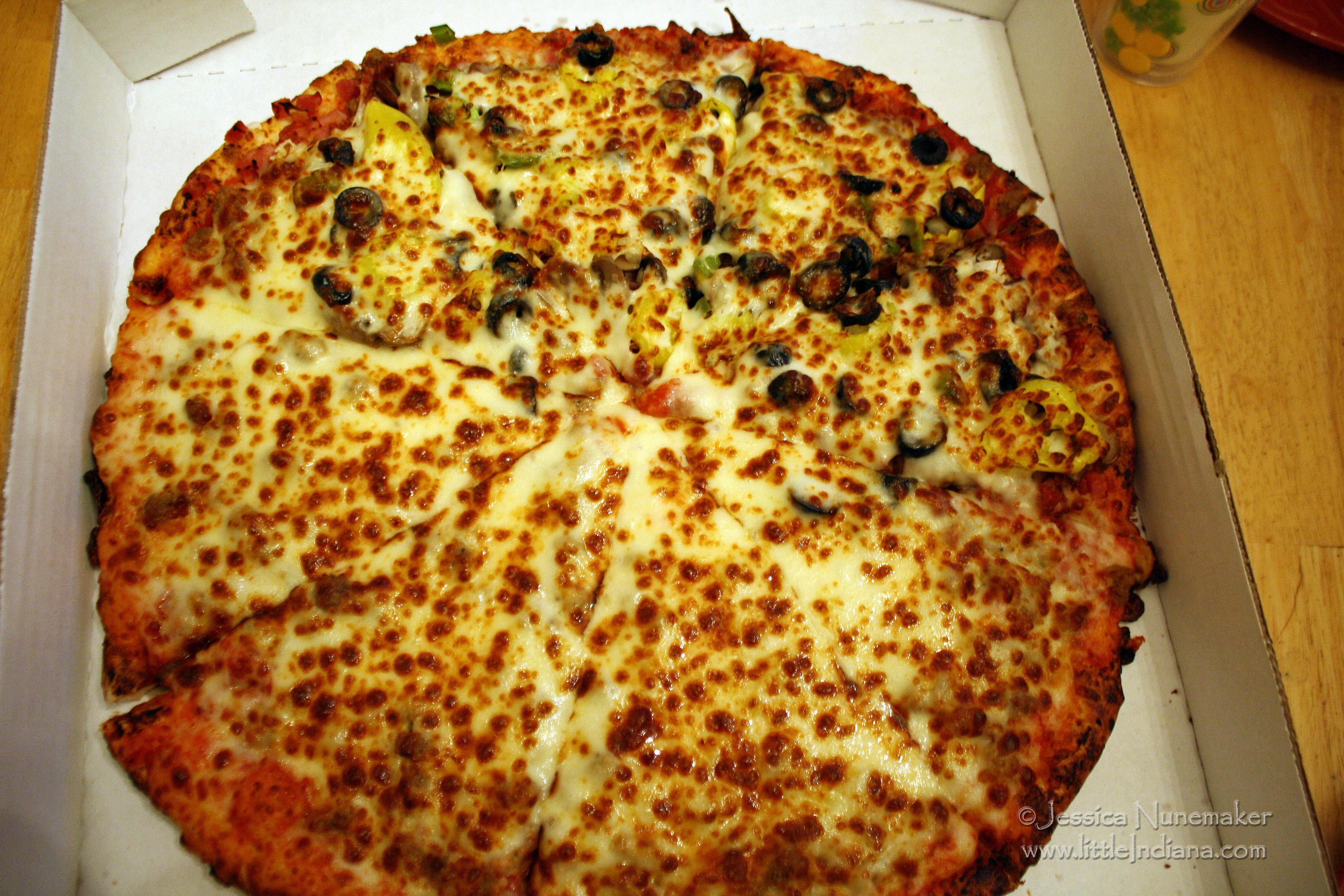 Bell's Pizza in Wolcott, Indiana
This hometown staple is worth a look–and a taste. Don't leave without trying some of those dough puffs.
Where else can you have the taste of fair season year round? Now that's just awesome!
Find Bell's Pizza images and other pictures in Indiana on my Flickr photostream or on the new little Indiana Tumblr blog.
Just don't forget to tell 'em that little Indiana sent you!
Bell's Pizza
100 South Range Street
Wolcott, Indiana 47995
219.279.4090

View Larger Map
Don't miss a moment. Subscribe to little Indiana and receive instant updates to stay on top of everything "little."
little Indiana: Where to Stay, Play, and Eat in Small Towns in Indiana. Discovering Indiana's best small towns! Now get little Indiana on your Kindle.
Targeted. Relevant. Affordable! little Indiana advertising.