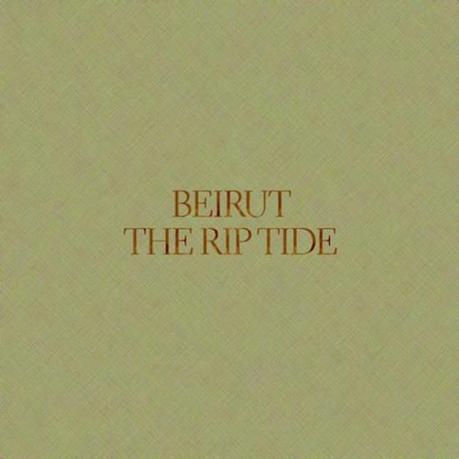 East Harlem – Beirut
Consistency often goes unsung. We get so used to impressive output from an artist that anything short of mind blowing is enjoyed, but not reveled in as is often deserved. On first listen The Rip Tide feels easy, familiar and simply glides off — it sounds great but not spectacular. That, however, is just the trap of consistency. Beirut's (@beirutband) newest effort is one that remains and seeps for a long time, worming past the initial temperate reaction and creating a place for itself in heavy rotation.
In comparison with the vastness of 2009's The March of Zapotec/Holland, with its experiments in mariachi band styling's and electronic quirkiness, The Rip Tide feels quite tame with its homespun and more stripped down sound. The eastern European influences are still there, with horns and accordions a plenty, but the feel is less sweeping, less bombastic, and more introspective. Unlike the quirkiness off Zach Condon's previous efforts, the glory of The Rip Tide lies in its quieter moments. The somber start of "Goshen", the slow unfolding of "The Rip Tide" and the stunning depth of Condon's voice on "The Peacock" are the moments that hold the record — none of the horns or bombast is required.
That's not to say there aren't glimmers of the younger Beirut. The final track, "Port of Call" sounds like the best of Gulag Okerstar, providing a taste of the band that we all fell in love with in the beginning. The fact that Condon no longer relies on those elements is a testament to how far he has come as a songwriter.
The easy feeling of the record is aided by its scant 33 minutes. It blows by quickly, though not without punch. Condon only put 9 songs on the record, but they were 9 carefully thought out, carefully crafted songs. There is absolutely no filler, no unnecessary moments. Each of the tracks is a gem, each holds their place perfectly and each has a place among the favorite list of Beirut fans.
The Rip Tide is a rare achievement — the kind of record that can be enjoyed in the background and can be listened to with headphones over and over. It is a record of depth and artistry and one that deserves to be listened to and reveled in. It is remarkable when an artist is able to create solid and interesting work time and time again.