Maxthon has designed this browser with the most minimal interface and has removed a lot of common features like extensions, ad blockers, and cloud services to make the browser perform really fast. And it certainly shows a massive increase in performance compared to Google Chrome and Firefox.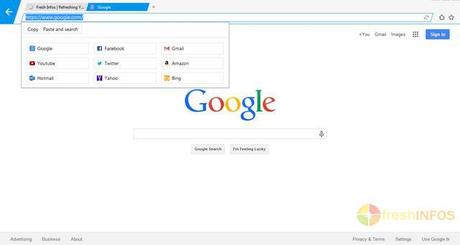 Even the installation of the browser was just a one click setup and once done, the browser fully loaded without any delays in just a split second. I use a lot of extensions on Firefox (my default browser), and it takes a few seconds for the browser to load. So, I was actually surprised by the performance of MxNitro, which even loads web pages faster than any browser I've ever seen.
Simple minimalist user interface also make it easier to view web pages without any clutter or taking up a lot of space. MxNitro uses algorithmic, predictive pre-fetching of websites based on browser and search history, and usage patterns, as well as predictive pre-creation of connections to websites and pages to make websites load faster than any other browser available today.
Read Also: Install and Run Firefox OS Apps on Android, Here's How
MxNitro is certainly not the browser for advanced users who love extensions and add-ons. However, if you want a faster way to browse Facebook, Twitter or just read some blogs, MxNitro is the best option you could get. You can grab the browser for free here.

(All images, trademarks shown on this post are the property of their respective owners)
Follow @nrjperera – Roshan Jerad Perera