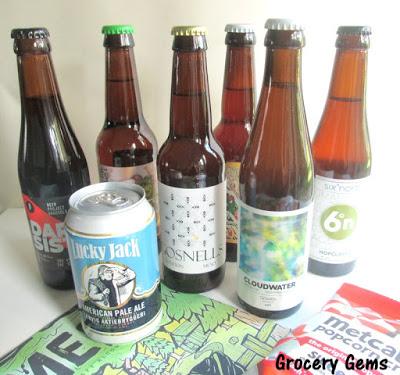 Beer52 is the UK's largest and fasting-growing craft beer club. Each month they send out a carefully chosen selection of either 8 or 10 craft beers from microbreweries around the UK and abroad. The Beer52 box also includes a little snack and an exclusive magazine called Ferment, which profiles all the beers included and is packed full of features. Having received a Beer52 box I think it would make a fantastic gift idea for the beer aficionado in your life.
Discount Code
Each Beer52 box is £24 a month, which includes delivery. Beer52 have very kindly provided a generous discount code for £10 off your first box, bringing the price to a bargainous £14 delivered! Simply enter the following code in the coupon section:
GEMS10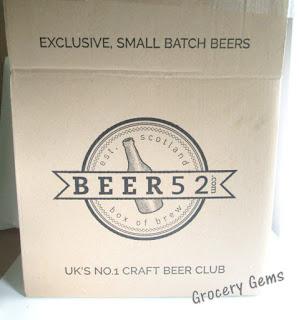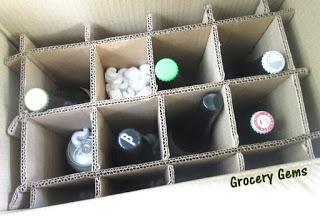 It's worth noting that the large box arrived in excellent condition and was extremely well packed. Each of the beers are very safely protected in their own individual cardboard section. The box itself is also great-looking with a large logo on one side and instructions for pouring the perfect beer on the other.
Here's a closer look at the eclectic selection of beers in this month's box: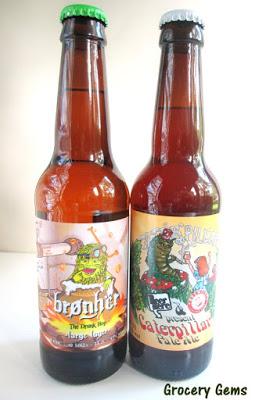 Brønhër The Drunk Hop
: This has been rated as one of the best pale lagers by Ratebeer. This innovative brand is brewed in Spain at the Cervezas Cuenca by Broner Brew. It's a 100% malt Pils-Lager and is described as an easy drinking and malty beer. The label features a rather repugnant looking hop character but it's certainly eye-catching!
Caterpillar Pale Ale
: Caterpillar is a collaboration brew between the brewers of Brewfist Italian Ales and BeerHere in Denmark. It uses Columbus and Motueka hops with the addition of rye malt and New Zealand hops. The combination creates a dry, bitter that is described as fruity and floral with a malty, earthy backbone.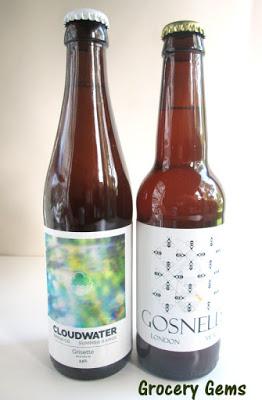 Cloudwater Grisette
: This has such a gorgeous label and bottle design, even the cap has a striking cloud logo. It's made by Cloudwater Brewery Co, who are one of Manchester's newest breweries and specialise in modern, seasonal beer. The Cloudwater Grisette is part of their latest summer range and is described as a light, very refreshing and balanced version of a Saison.
Gosnells Mead
: This traditional inspired mead with a modern twist is made using a base of citrus blossom honey, water and yeast. Brewed in Peckham, London, Gosnells is fermented for three weeks and is then hand-bottled and labelled in the Peckham meadery. It's noted for its sweet, floral honey hints and a refreshingly light flavor.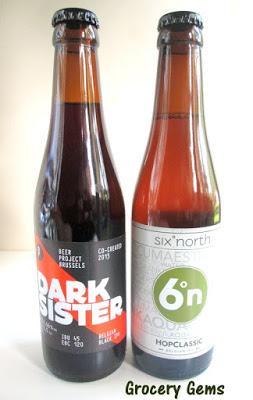 Dark Sister
: Made by the Beer Project Brussels in Belgium, the Dark Sister is so named because it's the evil twin of their Delta beer. It's a Black IPA that pours mahogany black with a light beige head. It has a medium body with chocolate and coffee notes alongside hints of exotic fruits.
6°North
: The Six°North brewery was born from a love for Belgian beer and has embraced the traditional Belgian brewing style. Located in North East Scotland, which is 6 degrees north of Brussels, their ethos includes natural carbonation methods and all their beer being unfiltered.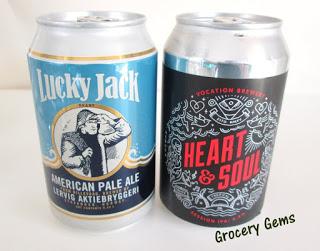 There were also two canned beers included in the Beer52 box.
Lucky Jack
: From the west coast of Norway, this is an unfiltered and unpasteurised American Pale Ale.
Heart & Soul
: This is part of the first canned batch exclusively for Beer52 members. It has a fun description as being a fruity beer with an intense fruit-salad character.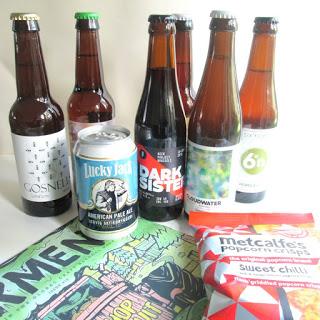 My Beer52 box also included the Ferment magazine and a packet of Metcalfe's Popcorn Crisps in Sweet Chilli flavor. Overall, this is a wonderful craft beer box from Beer52 and I was impressed with the wide variety of beers included. It's a great selection that I'm sure any beer lover would enjoy trying out! I can certainly think of several impossible-to-buy-for men in my family who would love to receive a Beer52 box as a gift.
For more information on Beer52 take a look at their website here: www.beer52.com
You can also follow Beer52 on:
Facebook -
facebook.com/beer52HQ
Twitter - 
@Beer52HQ
Instagram - instagram.com/beer52HQ
PR Samples.