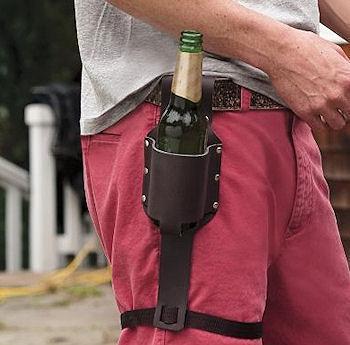 In the spirit of the Wild West, this holster keeps your beer ready for a quick draw whenever the need arises. Made of rugged leather, it snaps onto any standard belt and the adjustable nylon strap wraps around the thigh for additional support.
A fun accessory for parties and tailgates, the
Beer Holster
also makes a convenient holder when you need your hands free for grill duty.
(thanks Cora)
The Presurfer