See that tiny white bloom in the pic below? It is the flower of my rosemary. Perhaps the warm weather over the past one week has promoted the blooming activity in this plant. Regardless, the dainty flower is looking really delightful. Haven't noticed any bees coming by yet though.
Hey, Mr Bee are you buzzing around? I bet you can't find a similar flower around here.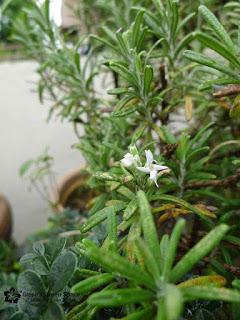 On the other side of my garden, my Dwarf Azalea is blooming as well and plenty too. Every flower is huge, just not scented.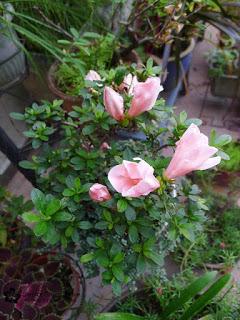 Can you spot the Dwarf Azalea blooms from the pic below?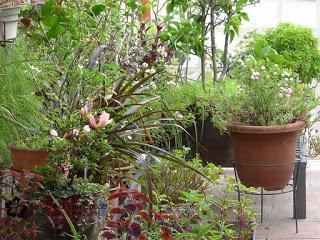 And these are the blooms of my Impatiens (see pic below). They are the perfect bloom for shady nooks.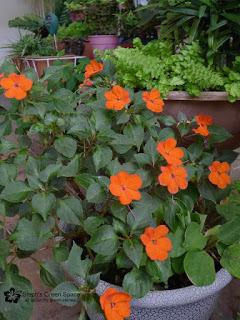 Happy gardening!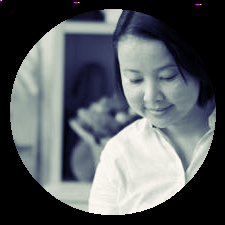 Share your experience and your thoughts on this post by leaving a comment :-)