TAKEAWAY: So a large member of our media audiences are involved in reporting, sharing and interacting with us directly.  Perhaps there should be an Intro to Media course taught in every high school, to prepare a generation of media consumers to be better prepared for the important role they are already playing, which is likely to grow tremendously in the future.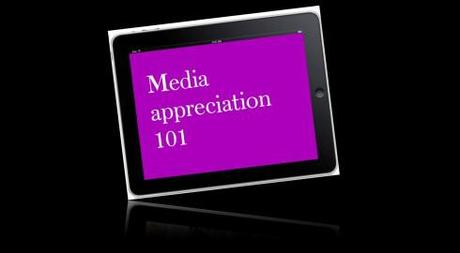 Getting citizens to become better media consumers has always been a goal in democratic societies.  However, unless I have missed such a happening, few high schools devote courses to teaching students about the media, how it works and how to interact with it better.  In college, students of journalism get it all in the usual intro course, although I doubt it very much that biology or psychology majors, among others,  enroll in those courses, unless they take them as an elective.
Much has changed since I went to school, and even more since I taught journalism.  Today, the role of the audience has expanded.  Readers create ecosystems. They become sources.  Readers play the role of "journalists" who, armed with mobile telephones that duplicate as photo and video cameras, as well as tape recorders, provide the necessary tools to report on an event they may attend or come face to face with.
The days when a journalist played tennis against a wall (a passive, receptive audience) are over, I often say in my workshops. Today, journalists play tennis against the likes of Serena Williams. It is a back and forth, with audiences as willing, energized participants.
It is the age of Twitter, the bullet train of breaking news.
It is also the era of Facebook, with all its "me, me and you, you"style of storytelling.
Media Appreciation 101

So, I think it makes perfect sense to have a course in every high school devoted to media appreciation and interaction.  Perhaps it should be required in the senior year, just like we were required to have a Communism versus Democracy course in our senior year of high school in the 60s, at the height of the Cold War.
A generation of citizens who are better informed about how the media works, and how they may contribute to improve it, will constitute better partners for journalists.  We are not going to unring the bell of reader participation.  Not that we should.
The relationship between publisher and audience has been dramatically altered forever. 
Better education will enhance that relationship.  Publishers need to learn more about the needs for participation and interaction on the part of this new breed of audience, which is everything but passive.
Audiences need to know about journalistic ethics, copyright laws, and to remember that the professional journalist is trained to do the job of reporting and interpreting the news beyond that first Tweet. 
Most respectable journalists I come in contact with wish to improve their relationship with readers, to know more about their goals and aspirations.
It should all begin with a good introductory course, which, of course, should include the basics of reporting, making a video and taking photos.  I can envision a course syllabus with such entries as : "you witness an event, learn how to write a good summary," "making a ready for YouTube video", "Tweets that seduce and invite Retweets", not to mention "photojournalism 101,102 and 103, how to get you picture on the front page of your local paper."
Readers are already seriously involved in some of these activities, as so many recent newsbreaking events have demonstrated.  A better educated audience will make for better partners in continuing to build the ecosystems that flow between journalists and audience.
If such courses exist already, I'd love to know more about them!
TheMarioBlog post #936