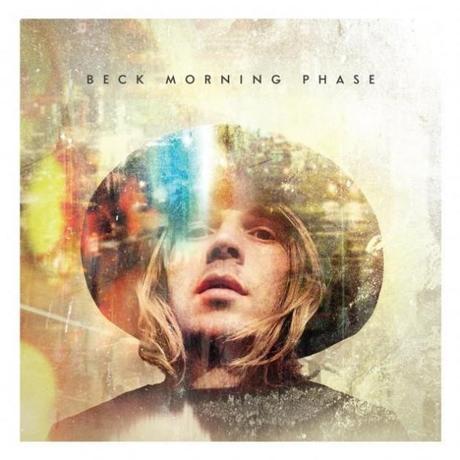 Beck's always been somewhat of an anomaly — a peculiar beast — and predicting what direction he's going to take with any project is tricky at the best of times. Considering his last full length record was Modern Guilt back in 2006, trying to preemptively pinpoint the sound of Morning Phase was always going to be significantly more difficult. For those hoping to hear the seasoned chameleon once again mash and blend both ideas and genres, then his latest effort might come as a bit of a disappointment. For those looking to hear Beck Hansen, accomplished musician and mature songwriter, then this will be a very welcome return.
For this outing he's stripped away the squelchy synths, idiosyncrasies and dislocated break beats. In their place he's put a more grounded and stable soundscape. The album has been billed as some kind of spiritual brethren to 2002′s Sea Change and it's easy to see why. Sweet melodies gently sway and valiantly soar in equal measure while gorgeous orchestral works peak in like rays of sunshine to an assorted collection of simple, delicate and tremendously tender aspects of americana and countrified folk. Beck's twelfth album is home to some of his most accessible and most mature work to date. Lyrically and thematically, it intertwines with the lo-fi warmth of its instrumentation, the best example of this being that despite never really leaning too hard on either side, Morning Phase has a flexibility which glides between sadness and determination while adjusting its sonic representation to coincide with its changing mood. Although this may result in a lack of any real depth, there is definitely feeling present on the album, and there are more than a handful of moments when, to paraphrase the man himself, "he lets all his defenses down."
Outside of this, the sheer surface of Morning Phase as a whole is beautifully sewn together, but there are certain sparkly gems that shine particularly well. The lush intro of "Cycle", which gracefully bleeds into "Morning", are definite high points, as is the more somber and psychedelic stylings of "Unforgiven", which plays like a warm, fuzzy, albeit dreamy and serene, acid trip. I"Blue Moon" is quite possibly Beck's proudest accomplishment here. It feels like familiar territory in places, yet is refreshingly new at times as well. Plus, the melody, the backing harmony and the juxtaposing piano keys and finger picked notes are just heaven to the ears. It's a real testament to not just the man's ability, but the kind of confidence and flair he shows on this record. Morning Phase might not have been what you were expecting or even hoping for, but by dipping back into his musical past, the veteran songwriter has ensured his future remains exciting. Six years is a long time between record releases, but I think this definitely justifies the wait.