A couple of weeks ago, I was invited by BECCA to try out their new Makeup Services menu at the BECCA counter in David Jones. I'm going to be honest, I have never tried BECCA cosmetics before. I've always walked past the counter at David Jones and occassionally stopped by to look but never really took it any further. So I was really excited when I was invited for a makeover/eye technique workshop.
BECCA enables all women to experience the pleasure of a flawless complexion regardless of their age, skin tone or skin type. BECCA has recognised the diverse needs of women world-wide and have developed complexion products to match every skin tone and deliver high performance, solution-driven formulas that address skin concerns.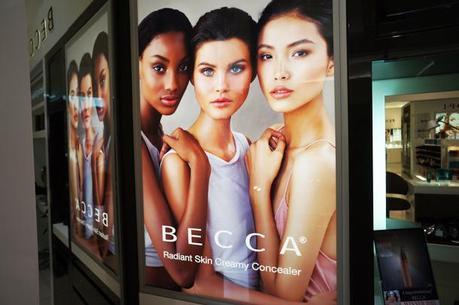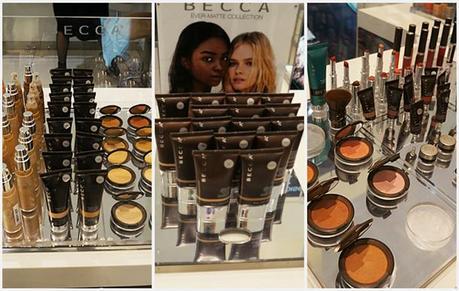 My makeup artist on the day was Nissren. Nissren is such a lovely girl, very upbeat and bubbly. She asked about the look I wanted to achieve and I told her I wanted to do something special with the eyes. I was then introduced to the eye palettes and Nissren recommended to try the Astro Violet quad palette. At each step of the makeup application, Nissren would explain what she was doing and the technique she used. When it came to the bronzer, I told Nissren that I hardly use bronzers because my face ends up looking bruised or over the top tanned. A tip that Nissren gave was to lightly dab the brush into the bronzer then tap off the excess and sweep on the side of your face, using the 3 motion. The whole experience took 45mins from start to finish.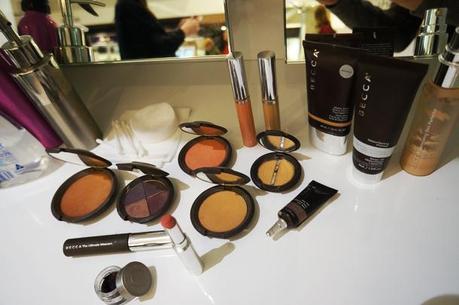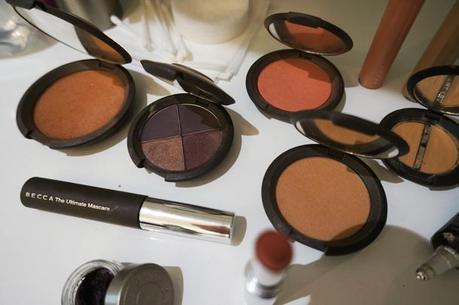 Products used on the day:
Face
Primer – Resurfacing

Matte Foundation – Buttercup
Concealer – Macadamia
Mineral Powder Foundation – Rapture
Highlighter – Moonstone
Bronzer – Duende
Blush – Damselfly
Eyes
Eye Primer

Eye Tint – Romanticism 

Eye Shadow – Astro Violet
Eye Liner – Belle Epoque
Ultimate Mascara
Lips
Lip primer

Matte Lip – Eloise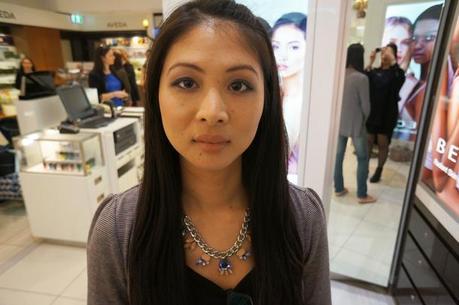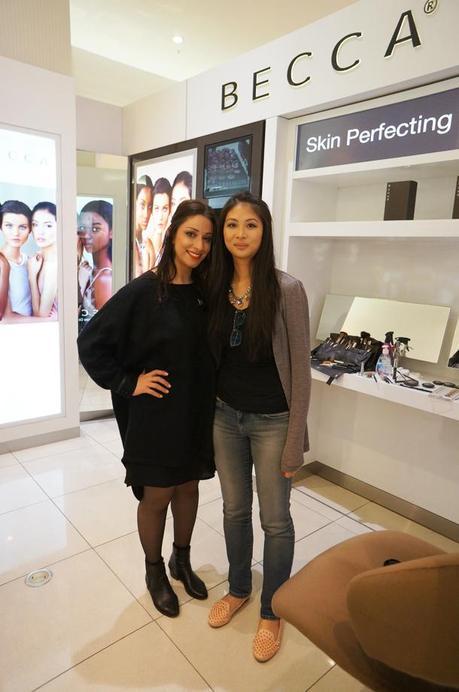 If anyone is interested, I have attached the BECCA makeup services menu below. It's $75 and fully redeemable for products. If you are like me who prefer more natural looking makeup, try BECCA – they are awesome.