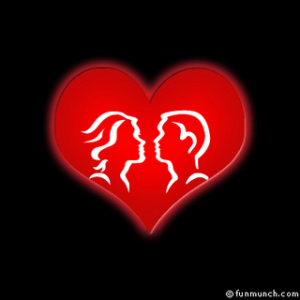 She walks into the room and you'd swear it brightens because she's arrived. 25 years; amazing when you think of it. Two goofy college kids without a lick of sense, except in knowing she was the one. She's smart, funny, talented, and the only woman you could have ever felt right about starting a family with.
It hasn't all been easy, what marriages are? There have been times when you were distracted by work, and even though you've never doubted your luck in having her by your side you sometimes failed to show her exactly how much she means to you, mostly because no words can suffice. You've had your times when a gulf of distance seemed to be widening but you always found your way back to each other. And even before you got a handle on the balance between work and family she stood by you until you grew into the partner she envisioned when she said yes.
You've been together every step of the way, laying the foundation for a solid future and then building on it steadily, brick by brick. You've balanced each other, her spark with your eyes fixed steadily on the horizon. You want to do something to tell her how much she means to you; you've done the jewelry and everything else you can think of but you want to give her some of the peace and happiness you feel when she's near.
Her best friends have told you she needs some time to just "be," without the daily grind constantly coming to call. She's a Superwoman for sure but you can see that her extensive commitments are starting to make her feel frayed at the edges. There's a tightness around her eyes and jaw, something you've never seen before.
So you found an exclusive spa in a Victorian home where she will be pampered to the point of utter relaxation. You've booked her a 90 minute massage and a facial but have set her up to be able to add any other treatments that please her. At first you were worried that she wouldn't take that kind of time just for herself but her friends assure you that it's just what she needs. And then after she's had a few days to herself you'll meet her for a wine tasting and dinner, or maybe room service in the hotel suite you've reserved.
You wouldn't have gotten this far together if you hadn't scrimped and saved but you also know how important it is to celebrate the now. As frugal as she can sometimes be you hope she doesn't balk at the expense because in truth it was so incredibly affordable; a luxury only in that it will celebrate her uniqueness as well as your togetherness. Besides, the money's nothing really when it comes to this woman; you love her and you are so incredibly thankful that she loves you back.
25 years; so amazing.
Written by Evelyn Rand. If you're interested in getting away from it all why not book one of these Spa Breaks?