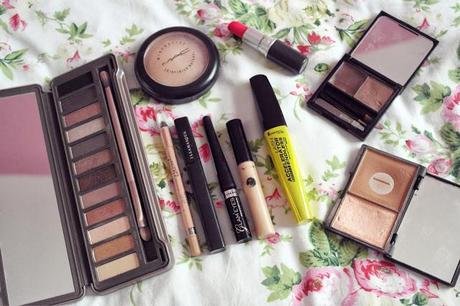 I apologize for my absence on my blog but I've been really busy recently. On Saturday I left one of my jobs after working there for three years, it was emotional but definitely the right time to leave. On Sunday I hosted my very own Bloggers MeetUp Event in my local town which was absolutely amazing - post to follow! Then, on Monday I started my first week at University which has been very exciting & I'm loving every single minute! All in all, you could say life is hectic at the moment...
Today I thought I'd share with you my make-up look that I wore to my Bloggers MeetUp Event, #MinkMeetUp. As my skin is pretty clear at the moment, I opted for Collection Lasting Perfection Concealer and MAC MSF Natural for a really light base. I decided to go for a simple eye look using 'Tease' from the Urban Decay Naked 2 Palette to define my crease and added some winged liner using Rimmel's Glam Eyes Liquid Eyeliner. To warm up my look and add a bit of glow I used my well-loved Sleek Contour Kit which I couldn't recommend enough!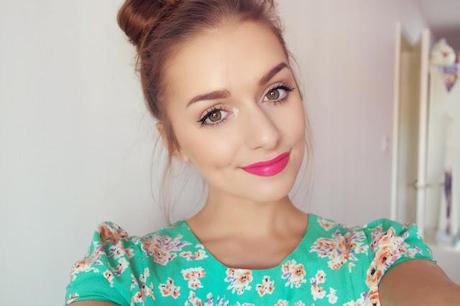 I obviously had to finish the look off with MAC's Impassioned on my lips as we were blessed with glorious sunshine! What are your thoughts on this make-up look? Make sure you let me know in the comments! I always seem to go for simple eyes and bright lips! Thanks a lot for reading and also for your support at this important time!



Facebook  - Twitter - Instagram - Bloglovin