…from the Spring 2012 runways…
I'm incredibly honored that Gaby of The Vault Files asked me to participate in her beauty feature "In My Makeup Bag" today! Especially so because I will be the first to tell you, I am beauty ig-nor-ant. I think due to the fact that I have been plagued by sensitive skin, I typically skip over the beauty section in magazines. But I did happen to muster up some fun finds for Gaby, each recommended to me by others of course. And I didn't even realize that all my blog hopping and Pinterest perusing taught me a thing or two lately!
In doing a little research for the post, I decided to look up beauty trends for 2012. While there are definitely wackier ones, these are the few I thought were quite wearable: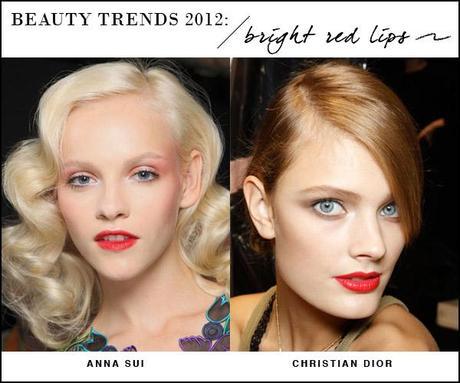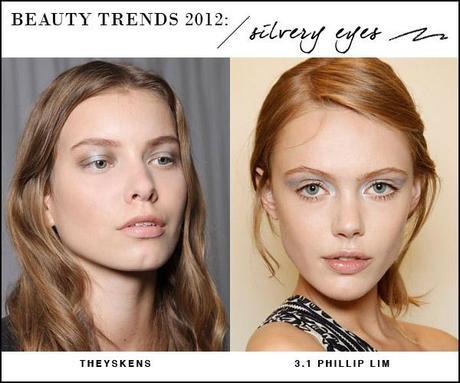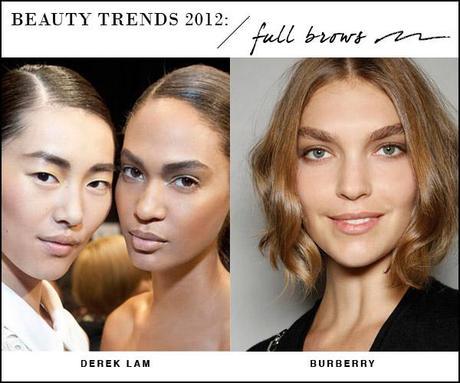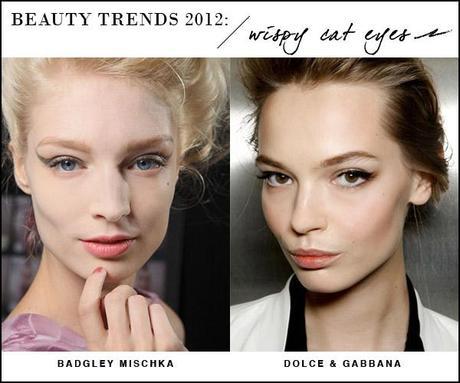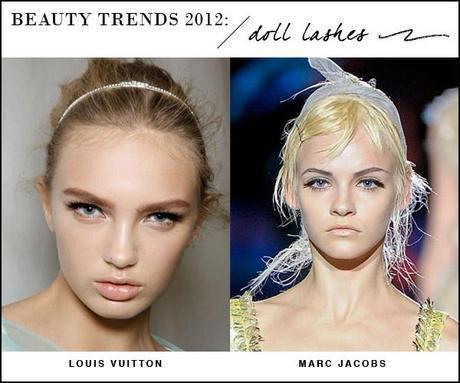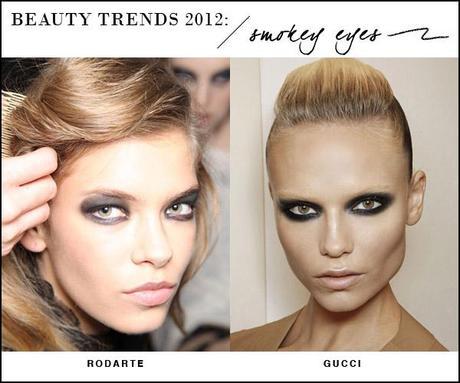 What do you think? Will you try any of these this year?
Find out which one I'm hoping to attempt in 2012, over at The Vault Files!