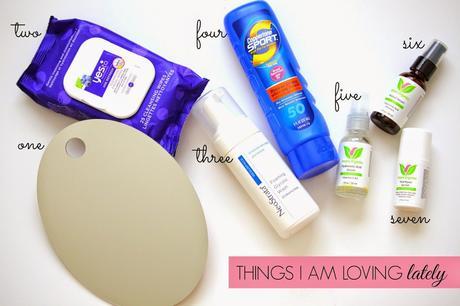 Disclaimer: Please read my previous post on my skin type to make an informed opinion/decision. Also, these products might or might not be available in India and/or outside United States.


one : Fog less Shower Mirror
At first I wasn't sure if this mirror will be useful for me, as I am a woman and I do not shave my face but now having used it I don't think I can do with out it.
It is rather easy to set up - Place the hook for the mirror according to your height and then press it into the wall. However, you have to be certain about where you want to place it as once it is in, it shall stay on the wall until you physically remove it! The razor hook is a nice feature, as is allows you to remove the mirror and use it for other purposes. The hooks are made of stainless steel. It comes in a brushed steel finish, and is not bulky. Hence, does not take up a lot of space. The mirror is made of plastic, therefore if it slips or falls down, it won't break into pieces.

two : Yes To Blueberries Cleansing Facial Wipes
These are gentle, easy to use, and smell great. I love to have them handy when I am on the go. I always carry them in my purse or keep a pack in my car to freshen my face up on a hot day.
three : NeoStrata Foaming Glycolic Wash*

Caution: Keep in mind that skin needs only one reliable exfoliant at a time. You may be tempted to double (or triple) up, but doing so can backfire and be more irritating than helpful.
four :
Coppertone Sport Sunscreen Lotion SPF 50 While it is a great sunscreen, it is not that great for the clothing. It leaves an orange stain which irreversibly damages the clothes. Definitely not purchasing this again.

five : Hydraulic Acid Serumby Amara Organics*
I use one pump of this serum every night before going to bed. The application is clear and smooth. It dries evenly and leaves my skin smelling divine. It is packed with natural ingredients such as Jojoba Oil, Green Tea, and Vitamin C & E. This product contains no parabens, alcohol, and has not been tested on animals. The results are incredible. This intense hydration formula locks in moisture, giving skin a soft, dewy glow. You wake up with healthy and shining skin.
six : Retinol Serum by Amara Organics*
Retinol helps reduce and diminish fine lines and wrinkles, hyper-pigmentation, which includes both age spots and sun damage, reduces and heals scarring. It also clears up acne. When absorbed into the skin, it turns into retinoic acid, which then affects your skin cells and how they will behave. I have been using the Retinol Serum for about three weeks and it has diminished my recent acne scar I had around the cheeks area and chin area. It also has hydrated the skin giving it a smoother and healthier appearance. I think what impressed me the most is that the results were visible in a few weeks. I also was pleasantly surprised to have no irritation, dryness or redness.
This is an all natural, organic, lightweight gel. I noticed instant results as it tightened and hydrated the skin around the eyes, leaving my face feeling smooth and soft. No animal products, alcohol, or parabens are included in the formula. The gel absorbs quickly without leaving any residue and though meant for the eyes, the gel is suitable for use on any part of the face. The product comes backed by a 365 day money back guarantee.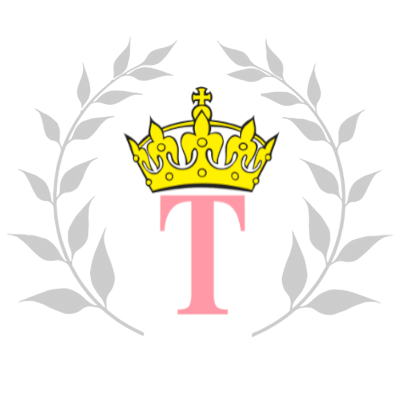 Blogger, Stylist, Storyteller, Fitness Enthusiast, Experimental Cook. If you have questions in any of the mentioned areas or have feedback, feel free to contact me at [email protected].