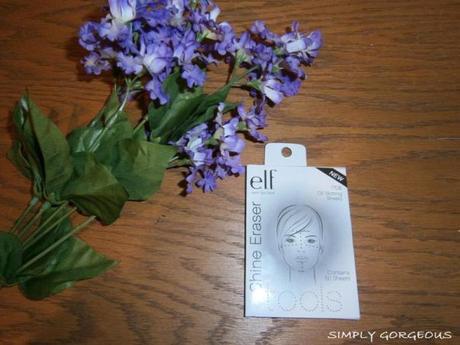 Oily skin is the enemy–am I right ladies? Luckily e.l.f. has a product that is amazing in combating this problem. Don't believe me, then just keep on reading.
e.l.f. Shine Eraser Oil Blotting Sheets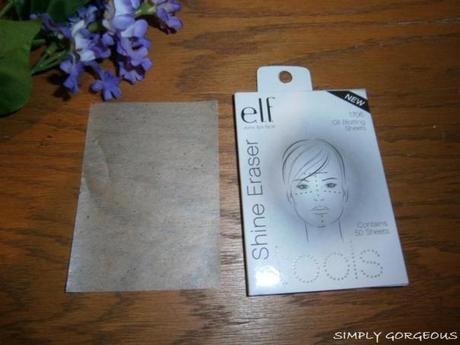 e.l.f. Shine Eraser Oil Blotting Sheets
These amazing little sheets instantly absorb oil, minimize pores and transforms shiny skin into gorgeous matte perfection. Woven texture eradicates shine and keeps skin matte. Green Tea Extract helps re-texture skin and masks facial imperfections. Travel pack fits neatly into your purse for on the go touch ups. 50 sheets included.
Price: $1.00
Pros:
Absorbs oil and shine
Mattifies shiny skin
Pore minimizer
Woven texture eliminates shine and keeps skin matte for hours
Green Tea Extracts helps re-texturize skin, masking facial imperfections
Affordable
Easy to use
Functional
Compact
Cons:
Directions: To use just gently pull out a Shine Eraser sheet from the envelope. Blot sheet in T-Zone area, and flip the sheet and blot any other facial areas needing oil absorption. Use whenever skin needs to be mattified and refreshed.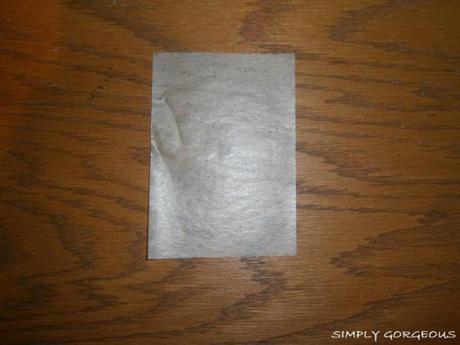 e.l.f. Shine Eraser Oil Blotting Sheets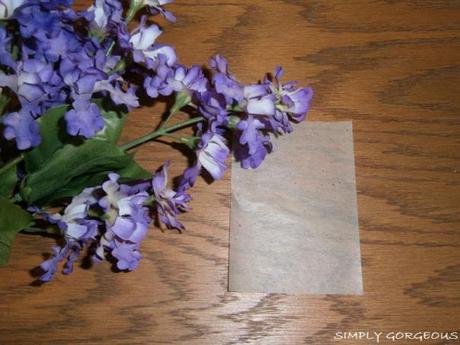 e.l.f. Shine Eraser Oil Blotting Sheets
Since I have gotten older my skin has become extremely oily especially when I wear makeup and it is a pain. However I was so excited when I came across these blotting sheets from e.l.f. because they're only a $1 and they actually work–you can't beat that. I use these sheets on my t-zone of course and my skin instantly looks better. Undoubtedly these sheets are a life a saver and I love how compact they are I just throw them in my makeup bag and I'm out the door. Hands down I recommend these oil blotting sheets to all of my lovely readers.
If you are interested in trying this product for yourself visit e.l.f.'s website.
Simply Gorgeous Approved!
Gorgeous, do you use oil blotting sheets? Let me know in the comments.
Stay Gorgeous!