The latest beauty innovation to grace the front shelves of every Boots store is Inhibitif – an advanced hair-free serum. If like me you are a 'shave slave' that has to shave just about every day to achieve that silky smooth finish, then this brand new product could be the answer to all of your problems.
I am always looking for new ways to achieve long-lasting smooth legs, whether that means trying out a new razor or using other hair minimisers such as the one by Veet. When I received an email about this brand new product, I read the reviews on the Boots website and knew I just had to give it a try.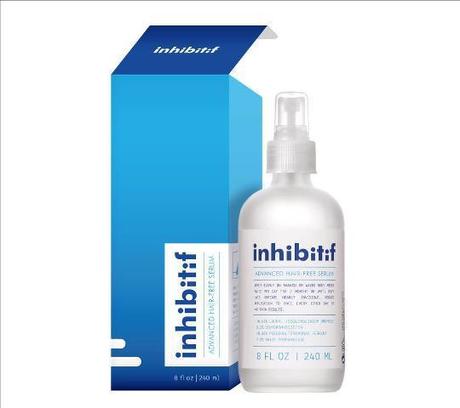 What does it do?
Inhibitif has been designed to slow down hair regrowth, help hair to appear finer and to remove ingrown hairs which should result in easier and less frequent shaving sessions.
First impressions
The ointment comes in a large 240ml glass bottle with a spray dispenser which makes the slightly heavy price tag much more worth it. The texture of the serum is lightweight, non-greasy and has a lovely fresh yet slightly minty fragrance. Although I've only been using Inhibitif for a couple of days, I can already see a difference in the softness of my skin which gives me high hopes for the next couple of weeks.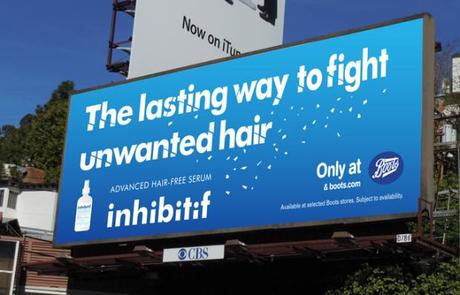 The Facts:
It is not a hair removal alternative; it simply slows down hair growth and the visibility of hair.
To be used on waxed or shaved areas
You can see results starting to appear from as little as two weeks
You need to be consistent during the first 8 weeks to achieve the best results
Suitable for all skin types
The product was not tested on animals, just humans
Can be purchased at Boots for £29.99
As I have only been using this serum for the past couple of days, I haven't experienced the full effects of the product yet. However, I will be providing you all with my thoughts on Inhibitif within the next few months as I begin to see more results so watch this space! In the meantime, you can take a look at one of our previous posts on how to achieve silky smooth legs.