Beauty On Demand
By NICOLE BERRIE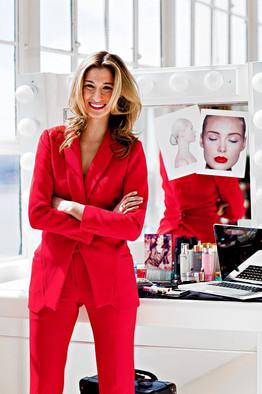 LADY IN RED: Lauren Remington Platt
As an analyst at a hedge fund, Lauren Remington Platt would routinely duck out the office for blow dries to prep for postwork fund-raisers and charity events. "I'd have to pin my hair so it didn't look like I'd gotten a blowout," recalls the 5-foot-11-inch, 26-year-old Columbia grad who's become a fixture on the society pages and on Vogue's best-dressed list.
Prompted by the lack of convenient high-quality beauty services in Manhattan, Ms. Platt launched Vênsette (vensette.com), a members-only booking service that sends makeup artists straight to a client's home, office or even her gym. Promising speedy appointments that last 90 minutes or less, Ms. Platt's team of estheticians arrives with a menu of styles ranging from classic chignons to bohemian braids. Since launching in February, Vênsette's clients—among them model Elettra Wiedemann, designer Genevieve Jones and Princess Grace of Monaco's granddaughter Charlotte Casiraghi—have picked from the site's popular coiffures, including Siren (a nod to 1920s glam) and Tribeca (a polished ponytail), and makeup looks such as CEO (subtle smoky eyes) and Sun-Kissed (a perfect natural glow). "The process of getting ready can be really stressful, so we eliminate one obstacle," Ms. Platt says. "The idea is to make you look like you, only better." Next up, Ms. Platt plans to expand to other cities and introduce new event-specific menus. (Brides-to-be who fear terrible makeup jobs, take note.) Here, the former model reveals her pet peeves and beauty tricks.
One of the best-kept secrets among makeup artists is Embryolisse Lait-Crème Concentré. It's a three-in-one product—primer, makeup remover and moisturizer. Don't be fooled by its simple packaging!
My daily regime is pretty basic. Every morning I use a gentle face wash and Glycolic Toning Complex, both by DDF. Then I put on foundation (my favorite is Ellis Faas) and Kiehl's lip balm #1. In total, I spend 20 minutes. Time is more valuable than anything.A good beauty trick I learned is when you do a darker eye, it's important to have a foundation base. You're blinking all the time, so shadow slides into one spot. I use Chanel #30 in Shell and the color doesn't budge. Also, Klorane's dry shampoo makes a look last for days.

A recent discovery is an aloe-based, organic skin-care company called Gunilla of Sweden. Their clay mask is incredible.My beauty pet peeves are when colored eyeshadow goes up to the eyebrow. It's completely '80s and not flattering. It should always stop at the eye bone.I could not live without MAC Fluidline Eyeliner in Blacktrack. It's the only item my makeup artists are required to get. It literally does not move.The best red lipstick on the planet is Giorgio Armani's #400. The pigmentation is incredible and it has a matte finish, not pearly or glittery, which I strongly dislike.

The most overrated product is expensive mascara. I discovered a handful of factories all make the same product and it just comes down to packaging. I use Maybelline Great Lash.So many perfumes are too flowery. At one point I was actually wearing Yves Saint Laurent cologne for men. It's really light.I'm a huge Essie nail-polish fan but I hatethe color Fiji. It should be removed from every nail salon to keep people from accidentally using it. The color looks awful and the creamy consistency never dries correctly. My favorites are Waltz and Wicked.The best inexpensive products are Neutrogena's makeup remover towelettes, Physicians Formula Pyramid bronzer, Cover Girl clear mascara for eyebrows and Duo fake eyelash glue.

My biggest indulgences are makeup brushes by Shu Uemura, Chanel's Les 4 Ombres eyeshadow palettes (they emphasize green eyes) and my dermatologist Kathryn Frew at Juva Skin and Laser Center, who is always up on the latest advancements in skin research.The key to taking a great photograph is powder. Pictures really capture the shine. T. LeClerc, a French makeup company, has a great mineral powder. Also, if you're going to be on a red carpet, makeup should be heavier.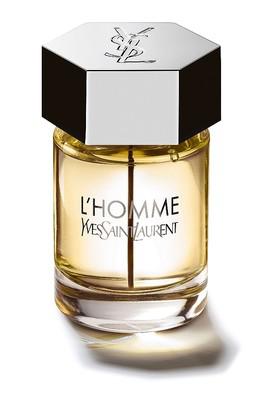 L'Homme Fragrance, $75, yslbeautyus.com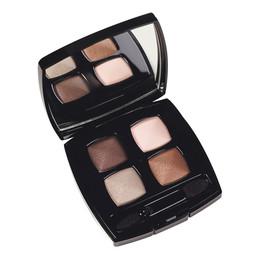 Quadra Eyeshadow in Mystic Eyes, $57, chanel.com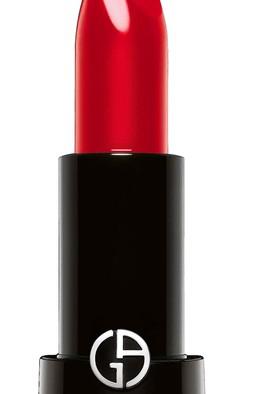 Rouge d'Armani Lipstick #400, $30, giorgioarmanibeauty.com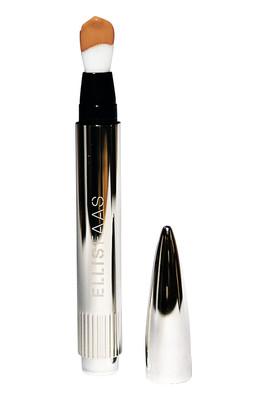 Skin Veil Pen, $65, ellisfaas.com

—Edited from an interview by Nicole Berrie