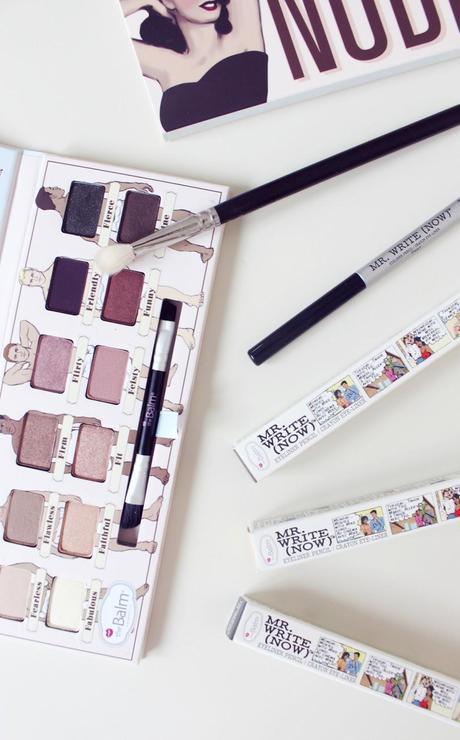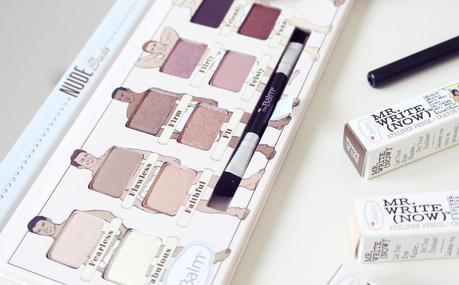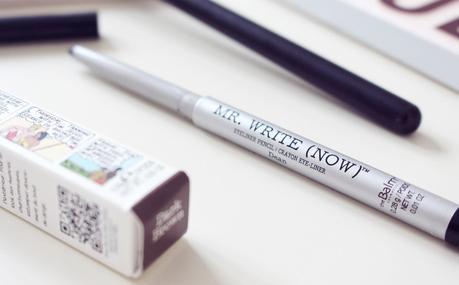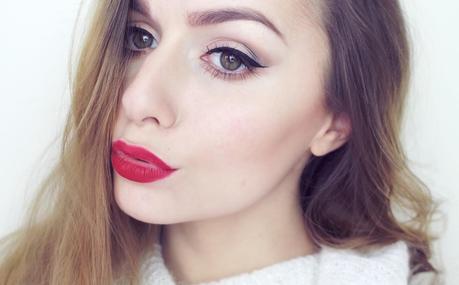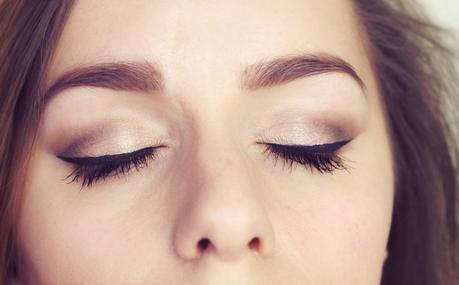 I was introduced to theBalm right at the very beginning of the year and was impressed with my first try of their products. With their quirky packaging and whimsical names, what's not to love? Lets see what is new in their eye department...


I was very pleased with how pigmented and blendable their matte eyeshadows were, so I was eager to see if some of their glittery, more shimmery offerings could do the same. Their Nude Dude (around£24)* eyeshadow palette is a sequel to the original Nude 'Tude - both stunning neutral palettes. Now these kinda palettes are a staple in every woman and her dog's collection at the moment but I suppose one more won't hurt, right? The eyeshadows are said to be tripple-milled which is evident in their more shimmery shades as they aren't chunky and blend really well. The mattes are just as pigmented, especially the darker shades as they bode well for creating the smokiest of eyes. In the photos above I'm wearing Fit on the lid, Flawless in the crease and Firm in the outer V and it is an ideal day-to-night look.
Now on to their second newbies, their pencil eyeliners, named equally as witty Mr. Write (Now) (around £11)*. There are currently eight shades available from your everyday black and brown to a green, blue and purple and they come in an easy twist-up pencil making simple application. I first attempted to use the black for my winged liner but it just was not working. It didn't glide too well and was patchy to say the least. However the liners worked a lot smoother in the tight and water lines, as I used the black on my top and nude on the bottom, to open up the eyes slightly. I'll keep trying them on the lid as I'd love to use some of the more vibrant shades.
So it's a huge thumbs up for the eyeshadows but the liners are a little bit hit and miss. Let me know if you think it's okay to have a bazillion neutral palettes or if people need to stop at some point! & also let me know your thoughts on these new launches, will you be picking any of them up? Thanks for reading!


Facebook  - Twitter - Instagram - Bloglovin - Youtube


Check

 out my February Advertiser - Beautrina!!