It's crunch-time, beauty enthusiasts! Time to wrap up any last-minute holiday shopping, so you can sit back and enjoy that eggnog latte knowing your gift-gifting tasks are done. [And let's be honest, it's always great to finish your gift shopping early so you have plenty of time to scout out your OWN personal wish list!]
Following our Beauty Lover's Holiday Gift Guide: Part One, here's the second round of gift ideas that not only get our beauty lover seal of approval but also top our funnest-products-to-test-drive list (yes, we know funnest isn't a real word, but totally think it should be):
For the show off: Question: what's better than show-stopping lashes? Answer: Nothing! beautyAddicts Show Off Mascara ($20) delivers intense, dramatic lashes with a single stroke. The secret? It's all about the curve. Their curved wand hugs the natural eye shape to coat every lash while fanning and feathering, which means no clumps, flakes, or smudges (because the only flakes we gals want to see are the gold leaf flakes in our holiday manicure). And the name Show Off is definitely fitting as our beauty tester got asked twice in less than an hour the secret to her long, lush lashes! Available at beautyAddicts.com

For the refined skincare maven: Boots Botanics Complexion Refining Collection ($8+) is a rejuvenating line of products that include Rosemary-infused masks, moisturizers and toners. These refining goodies help purify the skin, leaving your pores clearer and your skin softer n' smoother without being too harsh (read: transitioning skin for the cooler weather this season just got a whole lot easier). Available at Target and Target.com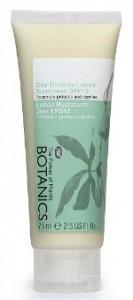 For the makeup-loving 'tween:
 Candie's launched its first beauty collection ($8+) offering a range of glamorous lip glosses, makeup sets, perfumes, and a variety of nail polish in the season's hottest colors — all guaranteed to draw plenty of OMGs and LOLs from the "tween-ager" in your life! Available exclusively at Kohl's stores and Kohls.com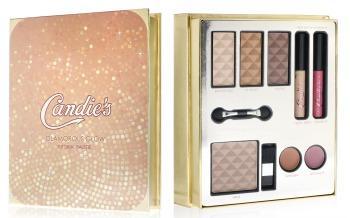 For the wrinkle opposer: Cell Shock, a skincare collection developed to combat cellular aging (think "Rolls Royce" of skincare), offers intense anti-aging products that deliver big results. Cellactel 2 Complex, the predominant medical-grade ingredient in all of the products, is an evolution of the original cellular therapy ingredient developed at Switzerland's renowned Clinique Lemana (which, in laymen's, means this stuff works wonders!). Cellactel 2 Complex helps skin cells breathe and metabolize more efficiently, while increasing collagen and elastin production. The result? Firmer, smoother, more radiant-looking skin. (And we're all about that results trifecta!) Available at shopswissline.com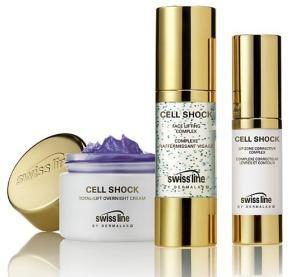 For the color enthusiast: The Essie Winter Collection 2012 ($8 each) offers six stunning colors to choose from, so even the most die-hard nail color enthusiast can keep her nails looking festive and bright long after the holidays are over. We're totally crushing on the Beyond Cozy shade (bring on the Midas-touch inspired mani, please)! Colors (left to right): Beyond Cozy, Where's My Chauffeur, Butler Please, Snap Happy, She's Pampered, and Leading Lady.  Available in Ulta stores and Ulta.com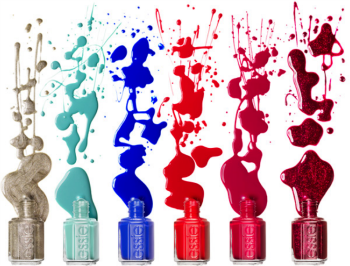 Here's to a plethora of new polish colors, dazzling makeup palettes, skin-enhancing products, and a partridge in a pear tree. Happy gift-giving, beauty enthusiasts…
What must-have products do you want St. Nick to drop down your chimney this year, beauty lovers? Share 'em in the comments box below!
Crows' Feet, Cupcakes, and Cellulite does not accept compensation for reviews. Samples may have been provided. Opinions are 100% the author's own.